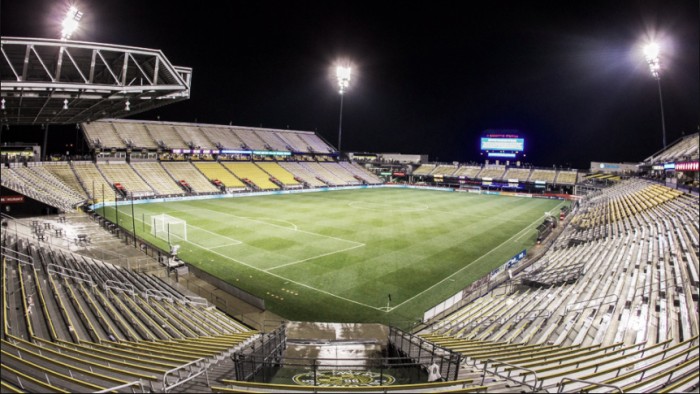 If you have been living under a rock for the past month and a half, you're missing all of the news coming out of Columbus, Ohio. To make a long story short, Columbus could be on the move to relocate in Austin, Texas before the start of the 2019 MLS regular season.
Well, things are getting worse for the #SaveTheCrew movement.
MLS is offering Columbus Crew SC an opportunity to bid in the expansion race.
A source close to the Save The Crew campaign informed a local news anchor that the league and Crew leadership/management could apply for an expansion, should the team move to Austin.
The #SaveTheCrew movement
On October 17th, owner/investor-operator Anthony Precourt broke the news, stating that Precourt Sports Ventures is "exploring strategic options" in the Austin area.
It didn't take long for news to make way through social media and multiple news outlets.
Days later came the Save The Crew movement.
Led by Crew SC supporter Morgan Hughes, more than 2,000 supporters gathered on the steps of City Hall in Downtown Columbus for the campaign's first rally. Since then, more than 150 local businesses have become allies for Save The Crew, and more than 1,000 signatures have been signed on the letter to MLS on why the team should stay in Ohio.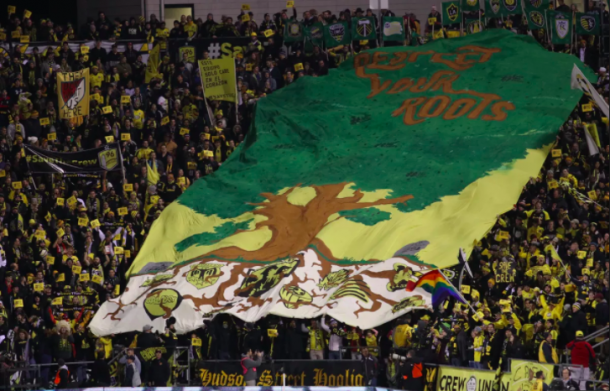 The movement started locally but quickly broadened worldwide as #SaveTheCrew signs and banners were being shown from Portland, Oregon all the way to Austrailia. Even a Premier League team supporter section flew the three humbling words.
This past weekend, the campaign released a video, stating that a series of vlogs are being released to remain "communicative" and show people how to get involved from near and far.
Spokesperson Hughes covered multiple points in the first video, including the "business metrics" talk that has been thrown around throughout this whole process.
According to Hughes, Mayor of Columbus Andrew Ginther and Alex Fischer, president of Columbus partnerships brought a number of potential stadium sights in the Downtown Metropolitan area of Columbus when the two met with Precourt and MLS in New York just a couple weeks ago.
However, days ago, CEO of Columbus Foundation proposed a 21,000 stadium sight that falls right in line with a Downtown stadium Precourt is vouching for. But less than 24 hours later, an apology was issued from Columbus Foundation. CEO Doug Kridler issued the statement: "In the heat of emotion, I conceived of an idea this weekend that doesn't work for a variety of reasons. However well-intentioned, it was a mistake to approach it in this manner, given that it may have provided some false hope about the practicality of that solution."
Editors Note: This is an ongoing story, and will be updated when more details become available.