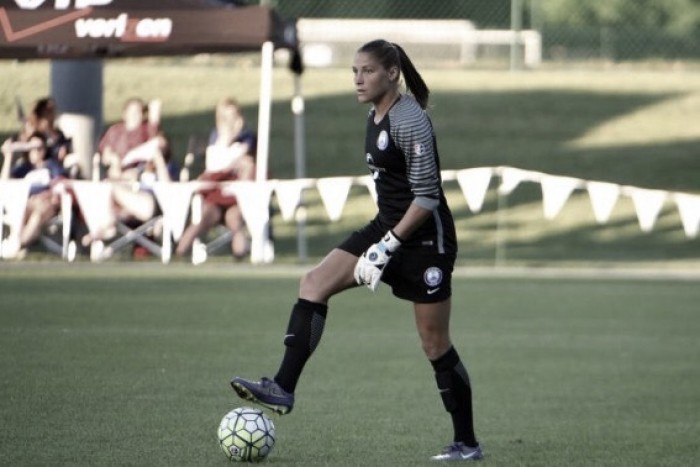 It has been announced today that Orlando Pride goalkeeper Aubrey Bledsoe has been loaned to Westfield W-League side Sydney FC during her offseason from the NWSL. She will be the fifth Pride player to join the team with Alanna Kennedy, Toni Pressley, Rachel Hill, and defender Steph Catley. Bledsoe concluded her 2017 season with the Pride and a total of 11 appearances.
This past season she was recognized for her outstanding performance during Week 9, 12, and 13 as she was awarded the NWSL Save of the Week. She also had a 5-4-2 record by the end of the season and had started in 11 matches to cover for fellow goalkeeper Ashlyn Harris, who suffered from an injury near her hip. Bledsoe had suffered a broken leg from last season and Orlando had recognized her this past month as the Pride's Comeback Player of the Year.
Bledsoe had a huge part in the Pride's first shutout last season. Within three games she had made 12 saves with a 2-1-0 record. The 26-year-old goalkeeper expressed her excitement about the team and her role:
"I was proud that I could come up with that big save when the team needed it. Just the momentum of the game from that, you know, Marta goes down and scores, so that kind of killed their spirits. It's always great to be able to step up when the team needs you."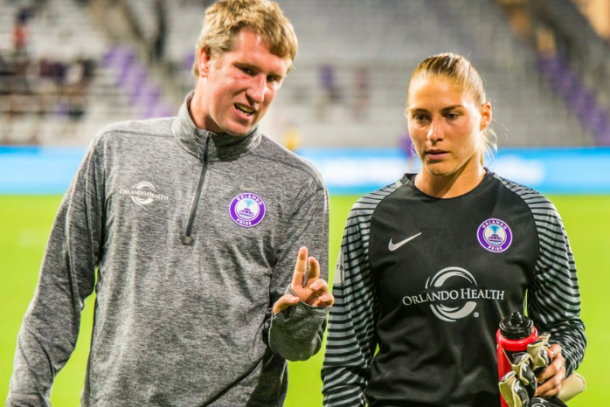 The Wake Forest University alum was the tenth pick in the 2015 NWSL Expansion Draft from Sky Blue FC. She then made her first career start against FC Kansas City on May 28th, 2016 before coming to join the Pride.
Head Coach Tom Sermanni had nothing but positive feedback as he shared:
"Aubrey had a fantastic season for us this year and we're excited for her to continue her development in Australia. This is a great opportunity for her to get some more playing time. I have no doubt Aubrey will go in and be a wonderful asset for Sydney FC."
On December 2nd, the ninth placed team, Sydney FC, will host Melbourne Victory with a 12a.m. ET kickoff.