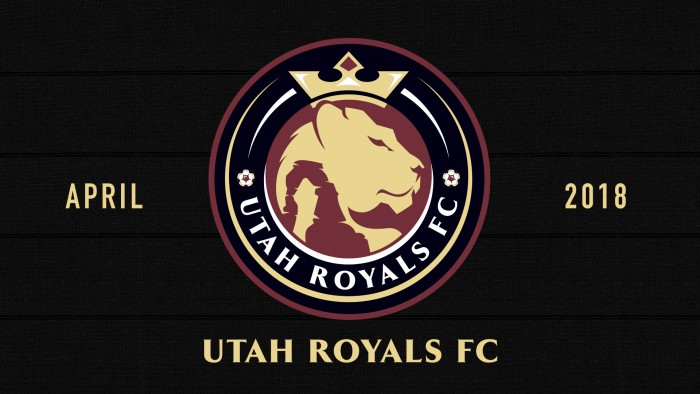 It was announced today that the Utah NWSL team has a name and logo. The team will be called the Utah Royals FC, in relation to the Real Salt Lake's USL team the Real Monarchs. The team will play at the Rio Tinto Stadium, where the MLS team Real Salt Lake plays.
News broke earlier last month that Utah had acquired a spot in the NWSL with rumors that FC Kansas City was to either move or cease operations. On November 20th, the team folded due to financial issues. It was also announced that the players and draft picks would transfer over to this new team with Salt Lake City's new NWSL side. The first ever head coach for the Royals is Laura Harvey, who coached Seattle Reign to two back to back finals in 2014 and 2015.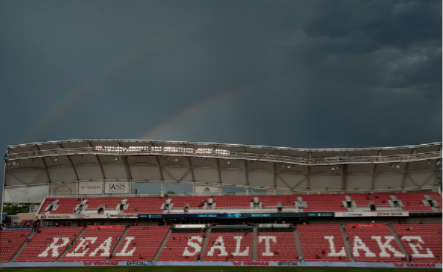 The team colors are gold, red and blue and features a lioness on it. It also includes a Delicate Arch in Arches National Park and a crown in the lioness' head. The ball that is at the beginning of Utah Royals FC and at the end ties the team to the RSL team in the MLS and the Monarchs in the USL.
They also announced that the home and away Nike jerseys, as well as additional logos, will be announced before the 2018 NWSL College Draft which is expected to take play on Thursday, January 18th at 11 am E.T in Philadelphia. Utah Royals have three draft picks at the moment: fourth, 14th, and 34th overall.
Fans who live in Utah and wish to purchase the first ever t-shirts with the logo on it can look at the RSL store and the downtown Salt Lake City store. If fans are interested in being apart of the supporters group, tickets cost $120 for the 2018 season.
Utah Royals FC is set to kick off their season on Saturday, April 14th, 2018 at the Rio Tinto Stadium. The time is to be announced at a later date.