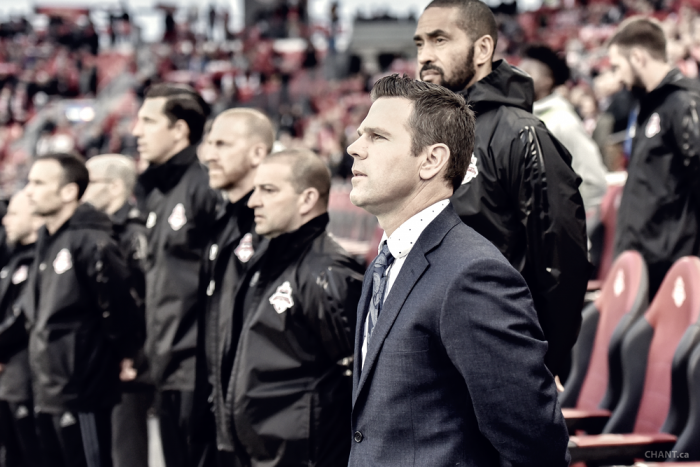 Toronto FC will again host the Seattle Sounders in the 2017 MLS Cup Final while looking for revenge on last year's disappointing loss in penalty kicks. Toronto comes into this game as the league leaders in the regular season. They slid past a top Columbus Crew side with a single goal coming from American striker Jozy Altidore. VAVEL USA was able to ask some questions to Toronto head coach, Greg Vanney, and Toronto forward, Jozy Altidore.
VAVEL USA: Your team scored 23 more goals while conceding two less in this year's season compared to last. What do you see is the biggest difference in your current team compared to last years?
Greg Vanney: I think we have evolved as a group, we have more ways that we can win games than we did last year. When we went into we felt like we had to play in a certain vision or a certain style that would give us the edge to hopefully win an MLS Cup. We were able to quickly find that and transition to that as we went down the stretch and into the playoff and it carried us obviously into the final. This year I think we have shown an ability through different ways in able to get results and score goals and prevent goals whether that be in transition or whether that to be more possession-oriented, whether that to be off good set-piece play which I think we have taken big steps forward in that. I think our group has evolved in a way that can win games in various ways which gives us the ability to adapt within the game and the ability to adapt over the course of a long season and I think that evolution has happened both through the addition of some players but also just through our continuing evolution as a team and growth as a team. To me that is the difference we feel like we can gain an edge in more than just one way where as last year we had a pretty precise vision in order to give us the greatest margin to win.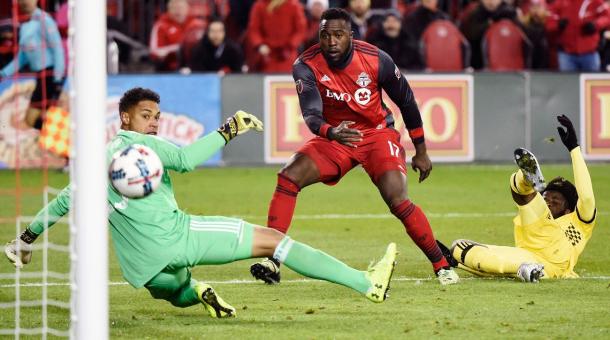 VAVEL USA: You scored the lone goal to progress past Columbus in the last round and scored the only goal in your game against Seattle this season. Do you see yourself as the difference maker in this matchup?
Jozy Altidore: I would love to try and make a difference, I think every player would love to make the difference, it's a final. I think every player goes to bed you know, when you dream about a final you dream about yourself making a difference. For me, it doesn't matter man, obviously, it would be great to score in a final but at this point, it doesn't matter how we win it just matters that we win. I don't care if it comes from me, from Seba (Sebastian Giovinco), or Drew Moor, it doesn't matter to me. All that matters is that we give everything we have, put everything into it, and try to become champions.
Toronto is still looking to raise that MLS Cup for the first time. With an amazing season behind them and a full-strength team at Vanney's disposal, the boys in red are surely looking for redemption.