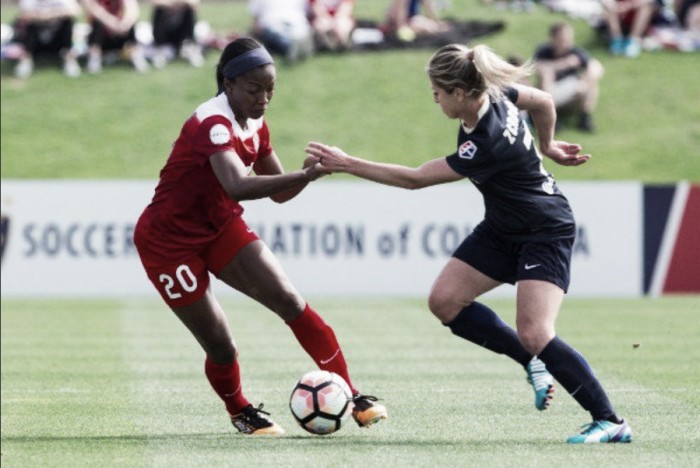 The Washington Spirit will play their second preseason game in Virginia's capital on March 17th at 7:00 pm against the reigning regular season champion North Carolina Courage. The game is a smart one on the part of both the Spirit and Courage staff, with Richmond being an approximate mid-way point between the two teams. The Spirit play their regular season games in Boyds, Maryland outside of Washington, DC while the Courage play in Cary, North Carolina outside of Raleigh-Durham. The game provides both teams an opportunity to showcase their game with the Richmond fans up for grabs for either club. Virginia is the largest state by population without a major league sports team in the United States.
The Washington Spirit hosted the Courage for their first game in National Women's Soccer League history. After being sold, the Western New York Flash relocated and rebranded themselves as the North Carolina Courage for the 2017 NWSL season. The Courage played their first NWSL game at the Maryland Soccerplex where they defeated the Washington Spirit 1-0 off a McCall Zerboni goal. With the help of Sam Mewis and Abby Dahlkemper, both of whom have become consistent starters for the United States Women's National Team (USWNT) during the 2017 campaign, the Courage won the NWSL Supporter's Shield in their first season in the league, but they would eventually fall to the Portland Thorns in the NWSL Championship Game.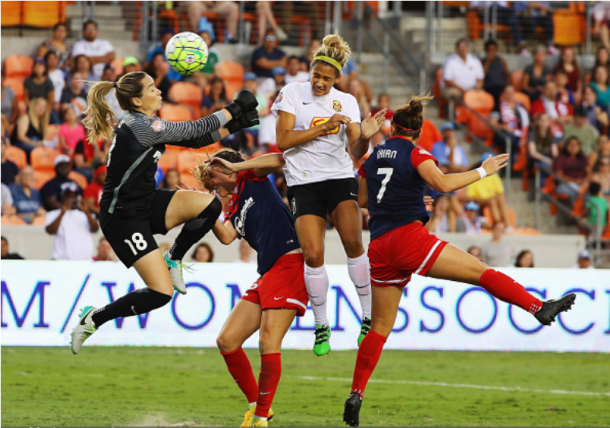 The Spirit went the opposite direction in the 2017 season. After finishing second in the 2016 standings and losing to the Western New York Flash in the 2016 NWSL Championship game, the Spirit fell apart during the off-season. Ali Kreiger, Diana Matheson, Christine Nairn and Megan Oyster all left the team in trades. The season went as was expected with the Spirit finishing last in the league at five wins, four draws, and 15 losses after losing multiple players to injury. The Spirit are hoping that a strong draft and the second year with USWNT phenom Mallory Pugh will help them return to their 2016 successes.
The game will be Washinton's second of the preseason, the first game will be played in Leesburg, VA against the University of North Carolina women's team.
Leigh Cowlishaw, the Director of Soccer for the Richmond Kickers said, "we are thrilled that the Kickers' new long-term lease for City Stadium now allows the club to attract high profile events year-round." The Kickers were founded in 1993 and have played at the University of Richmond stadium since their inception. City Stadium has a 22,000 fan capacity.