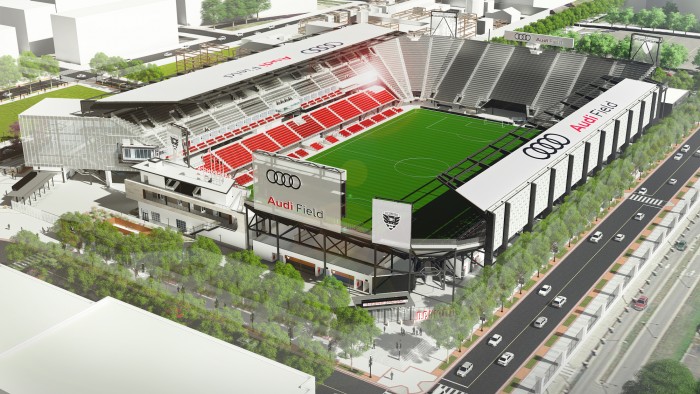 After requesting MLS to let them play all of their home games at Audi Field, D.C. United will have to find a home venue for two games.
It was an ambitious ask to play seventeen home games in four months (since Audi Field won't be open until June), but not all is bad. It had been rumored that United would have to find a temporary home to play four games, but Steven Goff of the Washington Post has reported they will only have to play two games at an alternate stadium.
What this means for scheduling
D.C. United will play one "home" game in March and April respectively. According to Goff, the first home game for United will be against the Houston Dynamo on March 17. With the full MLS schedule being announced soon, we will learn the other team will have to play in what will surely be a different experience.
MLS denied D.C.'s request to play all home games starting in late June because it presents what could very well end up being an advantage for the capital club. A playoff push with even a couple more home games than competitors will be simply unfair.
Where will D.C. United go?
The question of where United will play their home games is still in the air. Navy-Marine Corps Memorial Stadium in Annapolis, Maryland seems to be the safe pick for United's home match in April. Due to Navy women's lacrosse having a home game on March 17, the home opener being there is out of the question.
The club has also looked into their games being at Maryland SoccerPlex, but due to the capacity being at 5,200, MLS might reject that site.
Another possibility is that the club could use RFK Stadium for their first home game. However, it might be a bit odd considering the "Farewell" ceremonies that United presented in their last match in the 2017 season.