 World Cup preparations continue for the United States Women's National Team with the 2018 SheBelieves Cup and U.S Soccer announced the hosts for next year's competition this morning.
The USWNT will be playing against the other regular opponents, England, Germany and last year's winner's, France in Columbus, New Jersey and Orlando.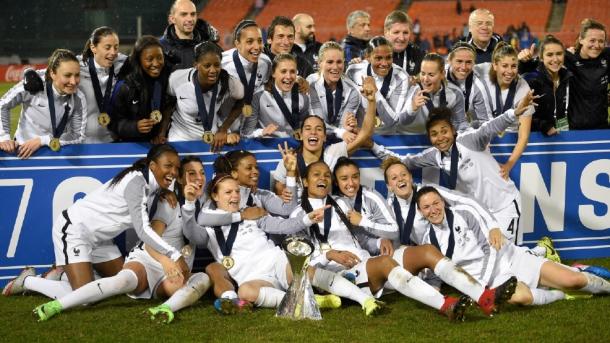 Intense weather conditions
England will kick off the competition against France on March 1, 2018 at MAPFRE Stadium, current home of Major League Soccer club Columbus Crew SC. All teams will travel to New Jersey after that to play at the Red Bull Arena, where the New York Red Bulls call home, where the USWNT will start things off there against France on March 4, 2017. The competition will end on March 7th in Orlando and the first match scheduled at the home of National Women's Soccer League team, the Orlando Pride, will be France against Germany.
Kick-offs at all sites are set to be at 4 p.m. ET and 7 p.m. ET in Columbus, 12 p.m. ET and 3 p.m. ET in New Jersey, and 4 p.m. ET and 7 p.m. ET in Orlando. The weather at that time of the year will veer towards cold with snow expected at two of the tree venues. All the teams will have to adapt to playing in almost two different weather systems in the space of seven days which should make for interesting viewing as teams try to play their way through those elements.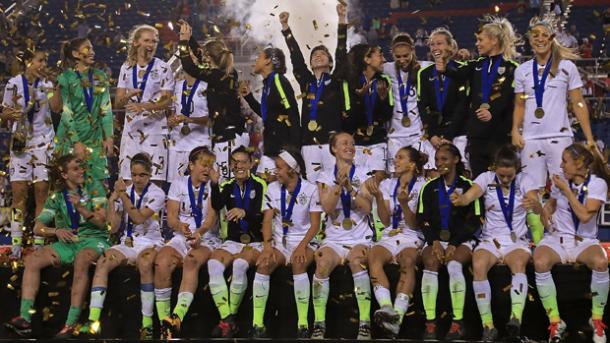 The USWNT will look to regain their title
After winning the tournament las year, 2017 turned out to be a disappointing year for the USWNT, even though they finished on a high note by overcoming Canada in their two game series. In order to allay the rising doubts over how well this version of the team under Jill Ellis can do in the 2019 FIFA Women's World Cup, a solid showing against potential opponents could go a long way. Ellis may not be under any heavy scrutiny from those in charge of U.S. Soccer right now but with presidential elections just around the corner, the new president of the federation may not take to kindly to watching the USWNT succumb to such high profile teams on their home turf again.
Fans have raised doubts over Ellis' abilities since the team's early exit in the 2016 Rio Olympics and loses in both of their home tournaments last year, in this competition and the Tournament of Nations, have made those doubts increase even further.
A win against two or more of the teams scheduled to play in the SheBelieves Cup in a cohesive manner may release the pressure that the team is under going into World Cup Qualifiers later on in 2018.