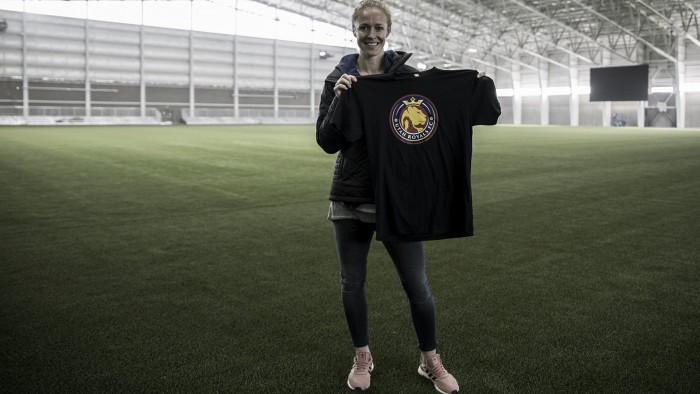 The Utah Royals FC added a key component to their roster by announcing that current U.S. Women's National Team captain Becky Sauerbrunn has committed to play in Utah.
Sauerbrunn becomes the first player from the FC Kansas City roster to sign with the Utah team. Though the Royals inherited the entire roster from the former FC Kansas City team including three U.S. National Team players Becky Sauerbrunn, Amy Rodriguez, and Sydney Leroux, there has not been an official announcement as to which players would continue their careers with the Utah club. Sauerbrunn's announcement is sure to change the tune soon, however.
Week by week, the Utah Royals FC organization is slowly building itself into a major contender for the upcoming 2018 NWSL season. With the hiring of Laura Harvey and the backing of an MLS ownership in a new region committed to soccer, the Royals are setting themselves for an exciting NWSL season.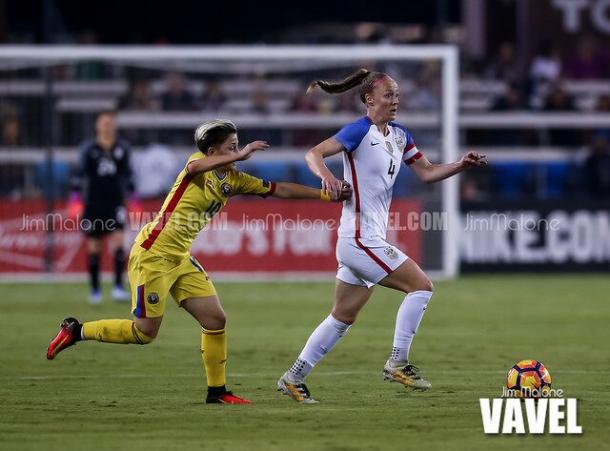 Sauerbrunn brings her experience and leadership to Utah. The U.S. international has won an Olympic Gold Medal, a World Cup title, two NWSL Championships, and she is a three-time NWSL Defender of the Year. She has captained both for club and country and is widely considered one of the best defenders in the game, if not the top defender in the world.
After the Royals FC name and logo were announced, Sauerbrunn traveled to Utah to meet with Real Salt Lake owner Dell Loy Hansen and General Manager Craig Waibel. She toured the club's facilities and Rio Tinto Stadium and the Zions Bank Real Academy in Herriman and decided that Utah was the right place to continue her professional career.
The Royals are scheduled to make their home debut in April 2018. The club has already sold 2,000 season tickets and is aiming to sell 3,000 more.