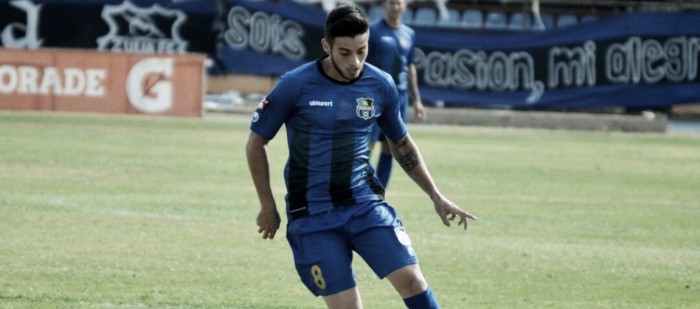 D.C. United announced yet another midfield acquisition. This time it was the addition of Venezuelan National Team player Junior Moreno.
Moreno, now twenty-four, is coming from Zulia FC, who's in the Venezuelan top tier. The San Cristobal native is the second midfielder joining D.C. United this Winter, with the first being Ulises Segura.
Who is Junior Moreno?
Born in San Cristobal, Venezuela, Junior Moreno started his soccer career at Deportivo Lara. After a few seasons where he found success, Moreno earned a move to Zulia FC. As a reliable box-to-box midfielder, he eventually became the team's captain.
This week, D.C. United announced they had acquired the Venezuelan player for an undisclosed transfer fee.
"Júnior has established himself in the Venezuelan National Team because of his physical presence and ability to connect the game in the midfield," D.C. United General Manager Dave Kasper said. "He is adept at reading the game, making quick transitions on both sides of the ball, and he will provide us with tactical flexibility with his ability to play both holding and central box-to-box midfield positions."
Where does he fit for United?
Moreno can add depth to the central midfield position, but he's also able to play out wide. Unlike Segura, Moreno is more of a box-to-box player instead of an attacker.
Heading into the offseason United needed to make acquisitions that not only added depth but get players that were solid starters. The central-midfield position should be set to go, and now D.C. needs to focus on signing a good starting striker along with some defensive pieces.
David Ousted to D.C.?
Patrick Johnson of the Vancouver Province reported last night that United have acquired the rights to Danish goalkeeper David Ousted from the Vancouver Whitecaps.
Ousted, who'll turn thirty-three-years-old next month, would be brought in to provide competition at the goalkeeper spot. Steve Clark, who came in to be Bill Hamid's back up, re-signed with the club after Hamid departed.