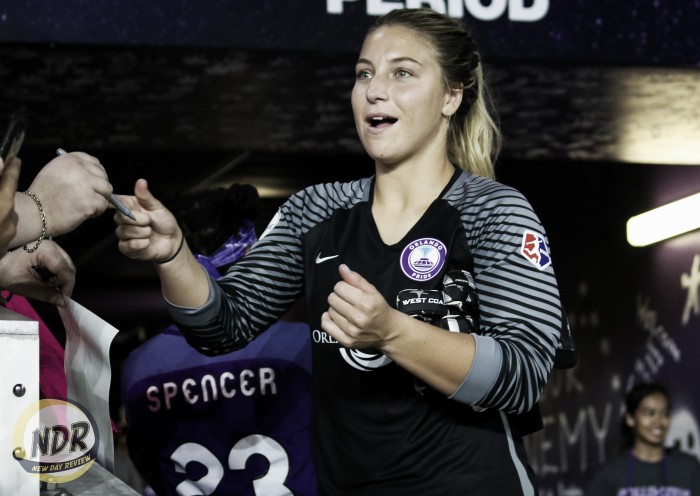 As the new year continues to roll in, another National Women's Soccer League player has announced her decision to leave the game. Using her social media, former Orlando Pride goalkeeper Caroline Stanley stated that she would not be playing professional soccer any more and would be moving on to a new chapter in her life.
Stanley calls time on her career after three years
Stanley was initially signed as an undrafted rookie in 2015 by Seattle Reign FC who signed the goalkeeper on as a third string goalkeeper, behind Hope Solo and Hayley Kopmeyer. Stanley only made one appearance for the Reign that season before being cut by the team the following year.
Stanley was then signed by Sky Blue FC for the 2016 season where she would go on to make 12 starts during a goalkeeper battle against Caroline Casey for the starting job. The team did not make the playoffs that season and Stanley then moved on to the Pride being waived by Sky Blue. For Orlando, Stanley made one appearance as she was once again the third string goalkeeper for the team which meant that while Ashlyn Harris was injured, Audrey Bledsoe started the majority of the game. She was then released by Orlando at the end of the 2017 season.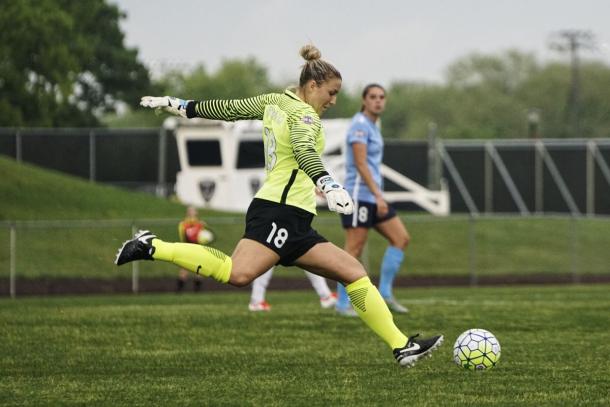 The announcement continues the trend of players leaving the game too early
As the league continues to try and grow both as an industry and as a sport, many players call time on their careers before they have hit their prime. Stanley is the latest example of that as players decide that they need to move on from the game to continue to have a stable life financially.
The league cannot do much to stop that at the moment as the NWSL is still growing and the board is going through great lengths to keep things "in the black" so to speak. Previous women's soccer leagues went above their means financially which resulted in them folding due to high expenses. Until the NWSL reaches a place of financial profitability for all involved, more players will have to leave the league to better their livelihoods.