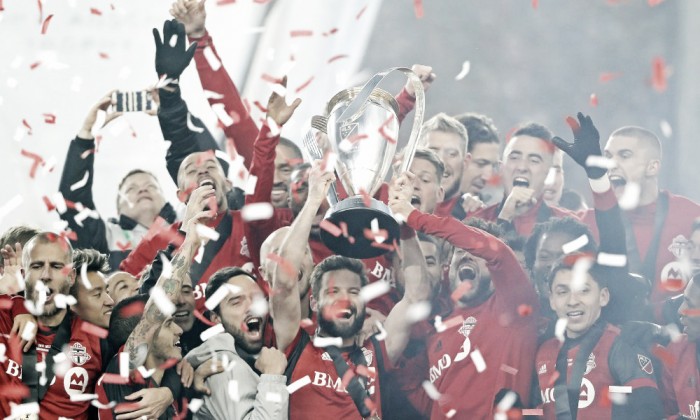 Major League Soccer has released its schedule for 2018 and Toronto FC will kick off their season at home for the first time in franchise history. Most of Toronto's matches will be played on Saturdays, with the majority of their home games falling on Saturdays as well. The rest of their matches will be played out on Wednesdays, Fridays or Sundays.
MLS Cup rematch set for May 9th
The big match up currently in view is the May 9th home game against Seattle Sounders FC which will see a rematch between the 2017 MLS Cup finalists. By the time these two teams face off, although it will still be early in the season, fans and neutrals alike should have an idea of how both teams will be looking to play out their season.
Toronto will undoubtedly want to stamp their dominance over Seattle once again while the Sounders will be looking for a way to regain some pride after losing the way they did in the MLS Cup final last year. It should be a great match for all to see.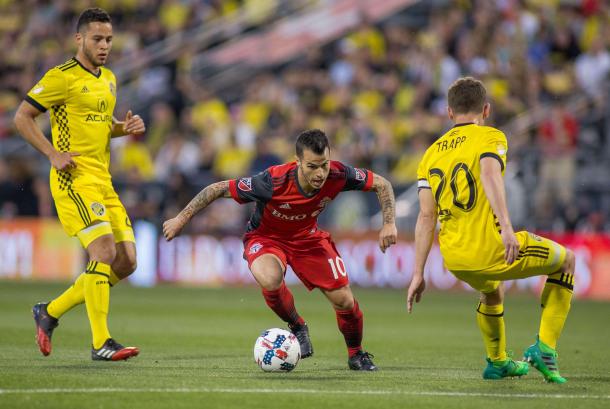 Derby days are finalized
The derbies against the Montreal Impact have been finalized by the league as well. After the bye in Week 2 of the schedule, Toronto will go away to Montreal to face the Impact in their home opener on March 17th. The following two other derbies against Montreal will be played on August 25th at BMO Field and on October 21st at the Olympic Stadium.
Toronto will only play Vancouver Whitecaps FC once this season, playing the visitors from the west at home on October 6th and will host newcomers to the MLS, Los Angeles FC on September 1st. The 2017 MLS Supporters' Shield winners will also play eight of their home matches against playoff teams from last year.