 Rutgers' star goalkeeper, Casey Murphy, is closing down an illustrious career as a Scarlet Knight. In her senior season alone she was honored by becoming a MAC Hermann Trophy semifinalist, Scholar All-American First Team, Big Ten Goalkeeper of the Year, and First Team All-Midwest Region selections. As a Scarlet Knight, she set the school record for shutouts (45) and helped the 2017 team break schools records for GAA (0.27) and fewest goals against (6) in a season.
Growing up with soccer and Rutgers
Casey Murphy grew up in Bridgeport, NJ where soccer was always a part of her life. Asked about how her passion for soccer started, Murphy reflected, "I started playing at the age of five. Growing up I loved all sports but soccer was always my favorite. A few steps from my backyard were three soccer fields, so I spent a ton of time practicing on mine own, with family and with friends. When I was 11 or 12, I became a full time goalkeeper and loved everything about the position."
"Since I was a kid my family and I have been going to Rutgers matches," she said when asked about her decision to play for Rutgers. "I grew up an RU fan and I always aspired to represent the Scarlet Knights. It's been a true honor wearing the Rutgers jersey these past four years and I'm so thankful for all my coaches, teammates and support staff."
Playing for college and country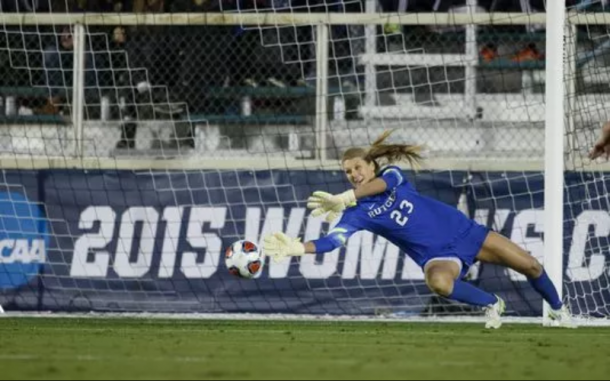 Murphy and the Scarlet Knights program improved consistently during her three years playing at the program - she took her junior year (2016) off to play with the US U-20 National Team in Papua New Guinea. The GAA dropped each of her three years with the program, as did the number of goals against and her save percentage increased each season. In 2015 the Scarlet Knights made the college cup for the first time in their history, but they were beaten by eventual-champion Penn State.
Murphy went away from Rutgers to participate in the U-20 Women's World Cup in 2016. Speaking about the experience, she told VAVEL USA "the speed of play at the international level has helped me grow tremendously as a goalkeeper at the collegiate level. I am always very grateful for the experiences soccer has allowed me, especially when I have been able to represent the US."
The 2017 season projected to be the best of Murphy's career, and the regular season went as well as could be expected. The team went 13-2-6, with just six goals allowed during the season, but they were knocked out in the second round of the 2017 NCAA Tournament after the game ended 0-0. Rutgers would go on to lose in penalty kicks. Looking back at the 2017 season, "after returning back from the U20 World Cup, I was very excited to get back to Rutgers and train with the team and be back with my coaches. The 2017 season was a good season but we all felt we could have accomplished more. This program holds itself to a high standard and the successes we did have was because of the commitment of all the players and coaches to get better each and every day."
Looking to her future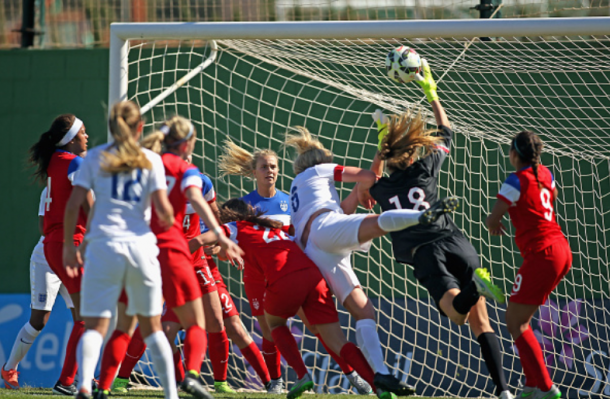 Murphy is looking forward to starting the next chapter of her life by moving to professional soccer. She is eligible to be drafted in the 2018 NWSL College Draft on January 18, and she spoke a little about the league, saying "the NWSL is a very strong and competitive league, there are a ton of amazing players and I've been going to NWSL matches since the league was formed."
Murphy is currently listed as topdrawersoccer.com's top goalkeeping prospect; number 12 out of all collegiate players in the country overall.
Her former teammate, Madison Tiernan, plays for Sky Blue FC in the NWSL and recently rejoined the team as a director of player development. Murphy said of Tiernan, "Madison Tiernan is simply a beast. She's passionate, hardworking, determined and a tremendous leader. I would train with Madison seven days a week because I know she's just as driven as me to be the best player and person possible, and to get better each and every day."