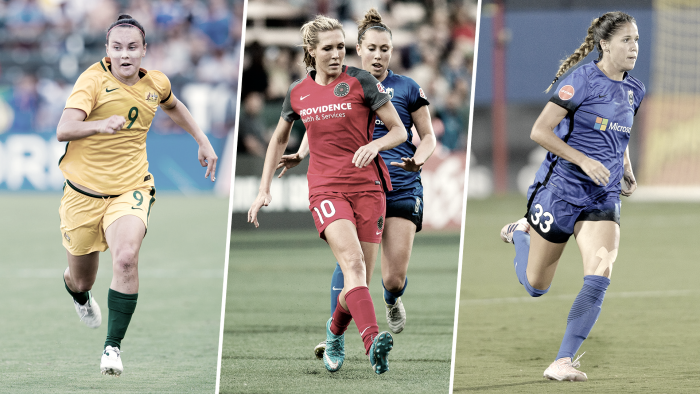 A pair of trades has been made between Sky Blue FC, the Seattle Reign, and the Portland Thorns. The first trade was between the Reign and Sky Blue FC. Sky Blue traded their rights to Australian international, Caitlin Foord, to Seattle. In return Reign players, Rebekah Stott and Katie Johnson will join Sky Blue for the 2018 season. Seattle traded the rights to Foord to the Portland Thorns in exchange for midfielder Allie Long.
Stott and Johnson to Sky Blue
Stott, age 24, was born in Papamoa, New Zealand. Stott grew up in Australia but decided to play at the senior level with her native country. Stott has over 50 caps for the Kiwis, including play in the 2012 Olympics and 2016 Olympics as well as the 2015 World Cup. Stott also has club experience in Germany, Australia, and the United States.
Johnson, age 23, was born in California but has dual citizenship with Mexico and the United States. Johnson was selected sixteenth in the 2017 NWSL College Draft. Johnson was a part of the 2016 College Cup-winning USC team, along with new Sky Blue teammates Kayla Mills and Mandy Freeman. Johnson made 23 appearances four Seattle, tallying four goals and two assists.
Long to Seattle
Long, age 30, has been with the Thorns since the NWSL's inaugural season in 2013. She has made 100 appearances for Portland. Long has scored 30 goals and assisted in 13. Long made 21 appearances in 2017 for the Thorns. Long's impressive play in the midfield for Portland helped her to achieve her goal of playing with the USWNT.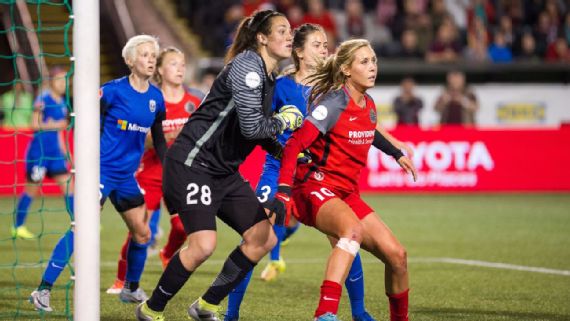 Foord to Portland
The Australian midfielder played three seasons with the NWSL, before going to play in Japan. Foord, age 23, played with Sky Blue FC before leaving at the end of the 2015 season. Foord will be joining her Matilda's teammate, Hayley Raso, in Portland should Foord choose to return to the NWSL.