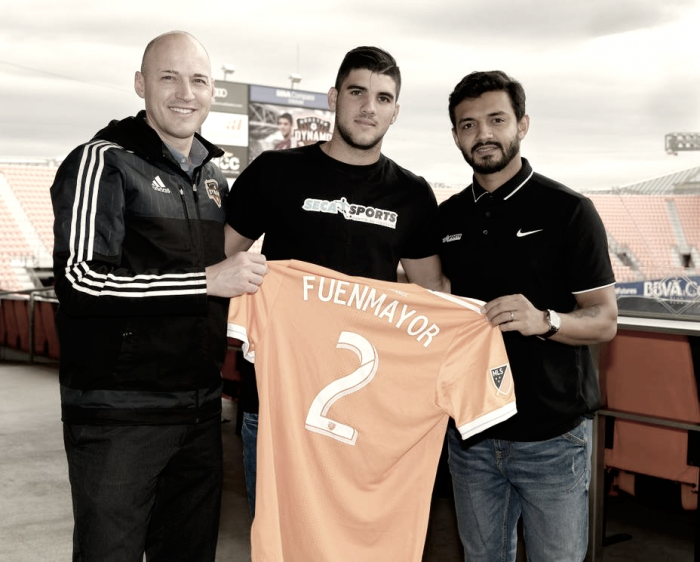 On Tuesday afternoon, the Houston Dynamo officially announced the signing of Venezuela international Alejandro Fuenmayor. Per the club's official press release, the 21-year-old center-back will join the club upon the receipt of his International Transfer Certificate and P-1 Visa. Financial terms were not disclosed, but we know for a fact that Fuenmayor will occupy the club's eighth international transfer slot, and plans to start training with the club immediately.
Fuenmayor compounds the depth of the Dynamo's defensive core — one that already includes the likes of centerbacks AJ DeLaGarza, Adolfo Machado, and Leonardo.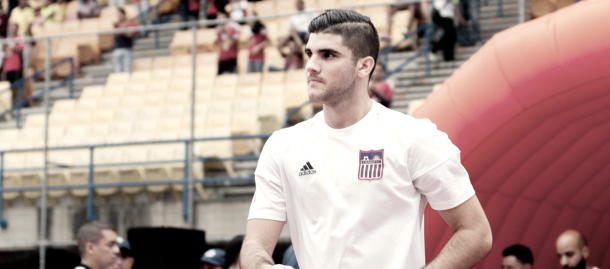 Who is Alejandro Fuenmayor?
Fuenmayor is a 21-year-old Venezuelan center-back who measures approximately 6 feet and 178 pounds. Acquired from Venezuelan side Carabobo FC for an undisclosed fee, Fuenmayor's signing not only means more depth for Houston's back line but also means an added element of physicality and potential.
Fuenmayor helped lead Carabobo to qualify for their first international club competition in eight seasons — the 2015 Copa Sudamericana — and helped the club qualify for the 2017 and 2018 versions of the Copa Libertadores.
Over the span of four seasons in Venezuela's top flight, Fuenmayor made 72 total appearances for Carabobo. Aside from leading his club to qualifying for international competitions, his most notable accomplishments include leading a back line that conceded 37 goals in 2016 — the second-lowest in the league — and 25 goals in 2017 — the lowest in the league. As a result of his stellar 2017 campaign, he was named to the Venezuelan top flight's Best XI.
Dynamo manager Wilmer Cabrera spoke positively of Fuenmayor, saying "We are excited for Alejandro. He is a young center back with experience in South America and he is eager to come to MLS and adapt quickly to the challenges this league presents. We know he is ready for the challenge, and with our tools and our core group we can help him adapt very quickly".
Quotes via HoustonDynamo.com