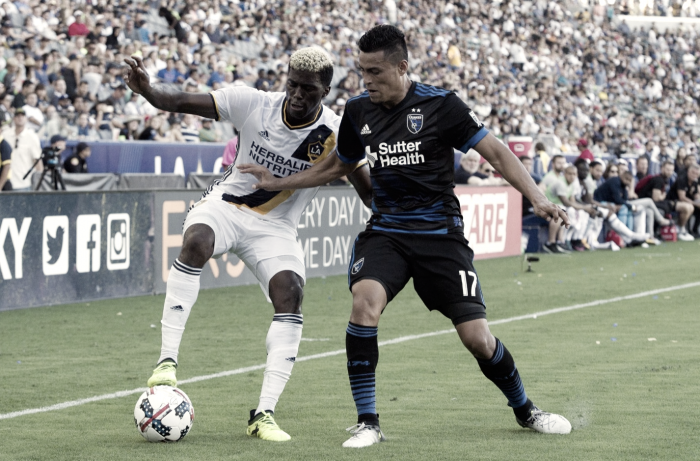 The Houston Dynamo have acquired Salvadoran midfielder Darwin Cerén from the San José Earthquakes, in exchange for $100,000 in General Allocation Money (GAM) and $75,000 in Targeted Allocation Money (TAM). Furthermore, the Dynamo may send additional considerations to Avaya Stadium, based on certain players meeting performance-based conditions. Cerén, 28, represents the El Salvador national team on the international stage, but does not require an international player slot, as he is a naturalized citizen of the United States of America.
The addition of Cerén will help maintain an appreciable level of depth in the Dynamo's midfield and is seen by some pundits as a replacement for recently-departed Brazil international Alex Lima. Cerén has established himself in MLS as a balanced box-to-box midfielder and can control the pace and flow of the match if necessary.
Who is Darwin Cerén?
Cerén is a 28-year-old Salvadoran defensive midfielder who measures approximately 5'10" and 165 pounds. Acquired from the San José Earthquakes in exchange for money to be used towards potential contract extensions or new player signings. He has plenty of MLS experience under his belt, having appeared in 75 league appearances since his league introduction in 2015. Aside from bringing experience to BBVA Compass Stadium, the ex-San José and Orlando City SC man brings durability and versatility along.
Cerén's balanced style of play can best be attributed by two statistics — tackle success and pass accuracy. Cerén displays his tackling prowess by posting a 76.64% tackle success rate, good for sixth-highest among MLS players with at least 200 tackles within the past four seasons. He also ranks in the top 10 in pass accuracy among MLS midfielders with at least 5,000 minutes logged, as 85.78% of his passes have been completed.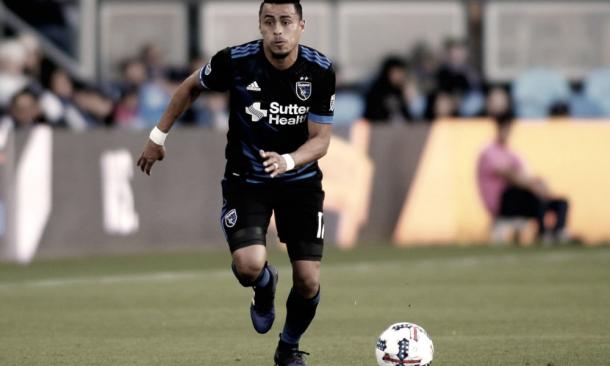 Cerén has also been influential on the international stage, serving as captain of the El Salvador national team. Through 41 separate occasions for Los Cuscatlecos, Cerén has recorded two goals. He was influential for El Salvador during the 2017 Gold Cup, appearing in all four matches. However, the 28-year-old drew feelings of ire and scorn from pundits and fans alike, as he played a controversial role in biting United States defender Omar Gonzalez in the quarterfinal match.
Overall, Cerén is a low-risk, high-reward signing that brings depth, durability, and versatility to the Dynamo. Dynamo General Manager Matt Jordan spoke highly of Cerén, remarking "With [Cerén's] addition to the team, we've strengthened our midfield and continued to create a highly competitive environment for our group as we prepare for the 2018 season.".
Quote via HoustonDynamo.com