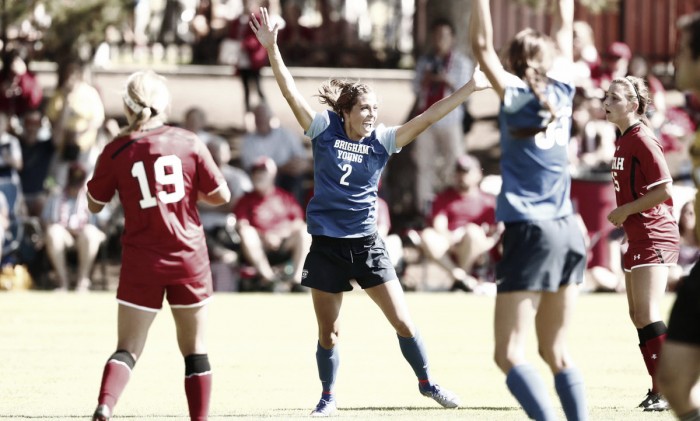 The Utah Royals kicked off their inaugural draft by making a huge trade and drafting two young players who could make impacts immediately.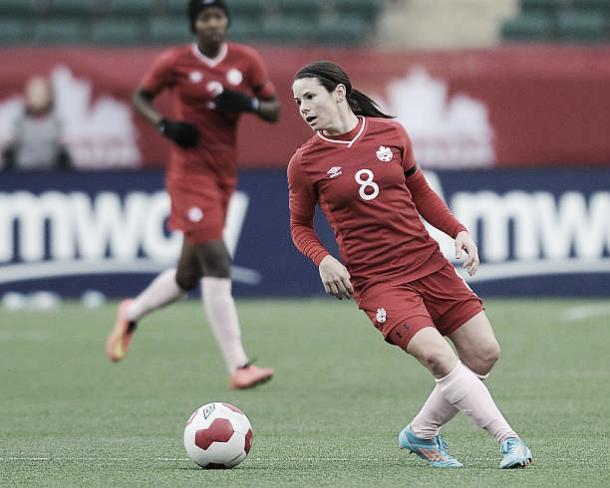 Starting off with a trade
The trade saw veteran defender Yael Averbuch and the number 25 pick in the draft move to the Seattle Reign in exchange for Canadian international Diana Matheson. Averbuch spent the last three seasons with FC Kansas City before being traded.
Matheson, a graduate of Princeton, started off her NWSL career with the Washington Spirit. She tallied 23 goals in 67 appearances before being traded to the Seattle Reign before the 2017 offseason. Matheson tore her ACL before the season started and never played a game with the Reign. She has 169 caps and 16 goals as a midfileder for Canada along with two bronze medals for the 2012 and 2016 olympics.
New talent
The Royals are looking to tighten up their defense for their first season and so they went with two experienced defensive players to help a team that has deep defensive roots with US internationals Becky Sauerbrunn and Kelley O'Hara.
Taylor Isom, Brigham Young University
The first women's professional soccer team kicked off their season by dipping into hometown talent. Taylor Isom was the first player drafted by Utah at number 14 overall. She is originally from Sandy, Utah and both her parents went to BYU, so she is very familiar with the soccer culture in the city and the state. Isom was named to the 2017 MAC Hermann Trophy watchlist and was All-WCC first-team. Her junior year, she was named the West Coast Conference Defender of the Year. Isom was out her first two years with injury, but became a rock on the backline after that. She scored two goals, one assist and played over 7,300 minutes.
EJ Proctor, Duke University
Duke had a busy day at the draft as many players were drafted from the team that made it to the 2017 College Cup in December. One of the reasons that Duke made it so far was EJ Proctor, the senior from Greenville, NC earned a school-record 18 shutouts in 2017 and was sixth in the nation for goals against average (.379), seventh in shutout percentage (.692) and 33rd in save percentage (.841). She also helped Duke not allow a single goal in postseason play before the Blue Devils fell to UCLA on penalty kicks in the semi-final.