 The 2018 NWSL pre-season is 4 weeks away. Now clubs will be looking to finalizing their pre-season rosters. Before they do that, coaches will hold open tryouts for players not drafted in the college entry draft. Un-drafted players have a chance to showoff their skills in hopes to impress coaching staffs
Historically open tryouts have produced some of the best players in the league. Washington Spirit's Taylor Smith went un-drafted in 2016. The un-drafted Smith was a regular starter with North Carolina Courage and a regular call-up for the US Women's National Team roster. Sam Johnson is another un-drafted player who has worked her way through the tryout to earn herself an occasional starting roll in the Chicago Red Stars back line. With the quality of the league improving every year, the drafted and un-drafted players will have to provide depth on rosters. It will be interesting to see at the end of the season which un-drafted players make an impact in the league. Below is the list of dates each team will have their open tryouts.
Team open tryout information
Monday, January 29th
Tuesday, January 30th (Invite only)
Location: Athletico Center, Northbrook, IL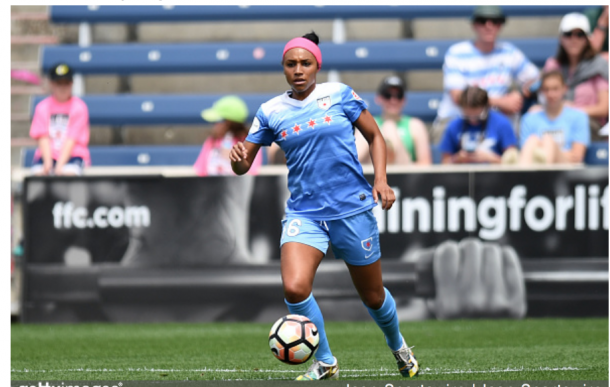 *
Saturday, February 3rd
Sunday, February 4th (Invite only)
Location: Houston Sports Park, Houston, TX
*
Saturday, February 10th
Sunday, February 11th
Location: University of Portland
*
Saturday, February 10th
Location: Memorial Stadium, Seattle, WA
*
Wednesday, February 14th
Thursday, February 15th (Invite only)
Location: Sportika Sports, Manalapan, NJ
*
Thursday, January 25th
Friday, January 26th
Thursday, February 1st
Friday, February 2nd
Location: Maryland Soccerplex, Boyds, MD
*
Note: Boston Breakers, North Carolina Courage, Orlando Pride and Utah Royals FC have not yet announced any open tryout dates.