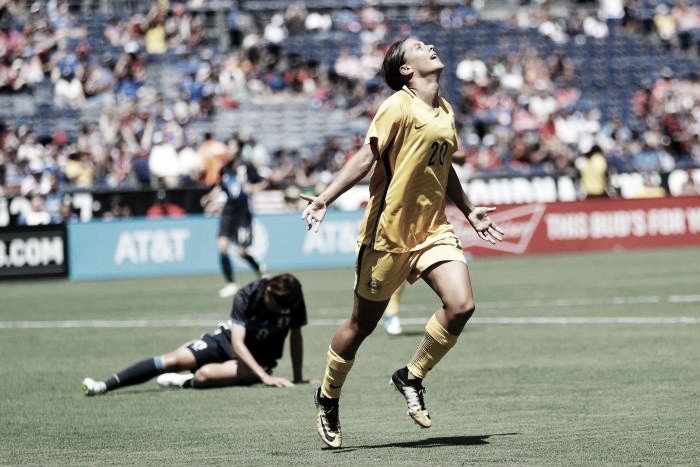 The accolades for the new Chicago Red Stars and Westfield Matildas forward Sam Kerr keep rolling in. Kerr was crowned the 2018 Young Australian of the Year. The award is given to an aussie age 16-30 who inspires the nation and contributes positively in the year prior.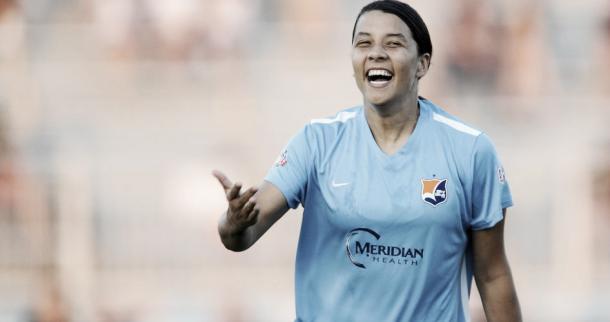 Historic Season
Kerr had a historic season in the NWSL. Coming off of a few years riddled with injury, the 24-year-old carried Sky Blue FC on her back. She is not only the all-time leading scorer, but set the single-season record for goals in 2017 with 17. She won the golden boot as well as the MVP.
She also led her squad to two major comebacks. This first when Kerr scored a hattrick in 12 minutes to beat FC Kansas City 3-2 in July. The second came as she scored four goals, becoming the first player to do that in a game, to help her team beat the Seattle Reign 5-4. Sky Blue fluctuated positions throughout the season being as high as 2nd in the league, but ultimately finished outside a playoff spot at 6th.
Australian Recognition
While Kerr was not a finalist for the FIFA Women's Player of the Year award, a fact that many in the football world saw as egregious, she has been honored in the Pacific region by Australia and the Asian Football Confederation.
Awards that Kerr received this past year were the W-League's Julia Dolan Medal for her play with Perth Glory, the PFA Women's Player of the Year as well as the AFC Women's Footballer of the Year. She scored 11 goals in six games in 2017 with the national team, recording a hattrick against Japan and braces against China twice and Brazil.
Kerr was traded to the Chicago Red Stars after three seasons with Sky Blue. She is currently playing with the Perth Glory in Australian W-League.