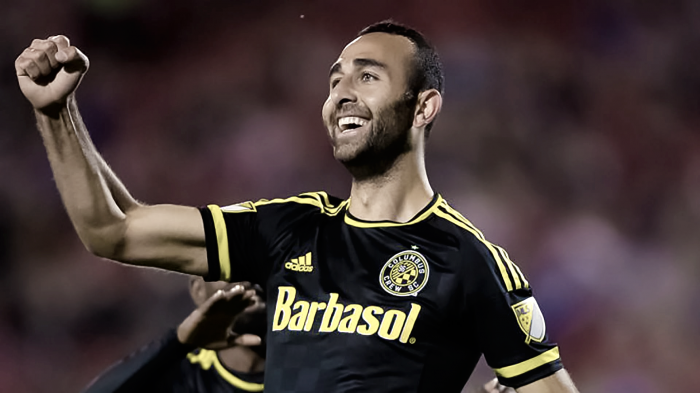 Orlando City has finalized a deal for American born-Iraqi attacking midfielder, Justin Meram. The deal includes $750,000 in TAM and $300,000 in GAM as well as an international roster slot to be returned to Orlando City in 2020.
Trade values via Orlando City SC
History on Justin Meram
Orlando have acquired him after playing all seven years of his professional career for the Columbus Crew. In January of 2011, he was drafted 15th overall by the Columbus Crew. Just over a month later he made his professional debut in the CONCACAF Champions League against Real Salt Lake as a second-half substitute. He wouldn't become a consistent player for the Crew until his breakout season in 2014. The then 25-year old would make 19 starts and would score eight goals and assist on five of them, he would also have a goal and an assist in the MLS Cup Playoffs that year. His 2015 season would bring along similar results as 2014 just more consistent play time while making 28 starts. His last two years have been his most productive while playing mainly on the left wing for Columbus he has scored 18 goals and assisted on 20 of them. In the 2017 MLS Cup Playoffs, he also helped Columbus' prolific run and added a goal and an assist.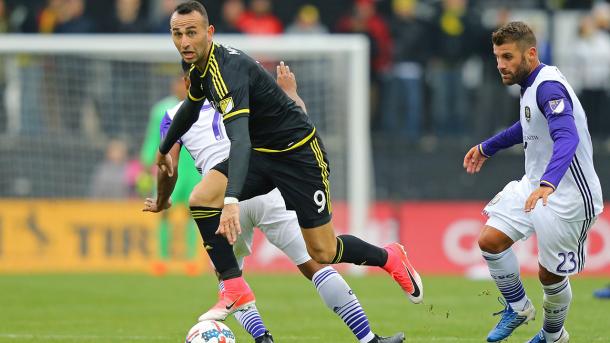 What Meram brings to Orlando City
Meram brings more creative attacking and another way to score goals in Orlando. This along with Sacha Kljestan and Josue Colman could mean that Orlando's attacking threat has potential to be very dangerous. Orlando has lost this solid goal scoring foundation as they ended last season with the third least amount of goals across the entire campaign, only better than D.C. United and the Colorado Rapids.
But Meram also brings with him a veteran status, he has spent his whole career in Columbus and has been to the playoffs three times and scoring at least once in all three of his trips.
Quotes on Meram
Orlando City General Manager, Niki Budalic had this to say on his latest signing, "Justin is the ideal fit to round out our attacking group. He's a proven contributor in our league who can both score and create goals. His 1v1 ability and versatility to operate in various roles will add another dimension to our attack. "
Quotes via Orlando City SC
Orlando has so far had what seems to be an excellent offseason, after some early disappointing seasons it was much needed for the city and for the fanbase.