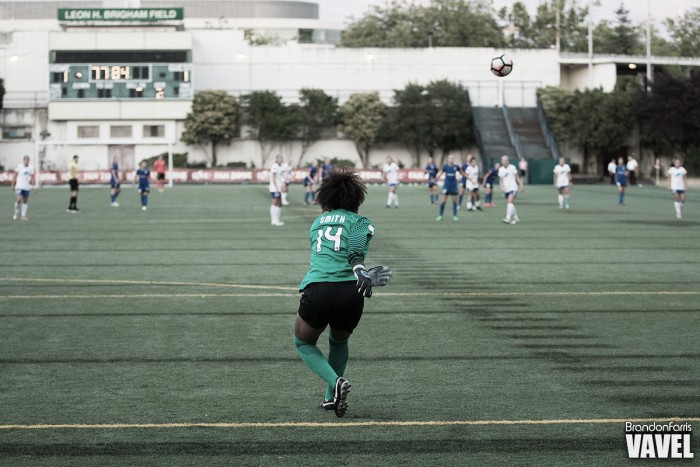 The Utah Royals, who formed after FC Kansas City folded in November 2017 and took their spot in the league, drafted goalkeeper Abby Smith, forward Katie Stengel, defender Brooke Elby, and the rights to midfielder Amanda DaCosta in the NWSL Dispersal Draft after the Boston Breakers ceased operations.
"Once the Boston decision was rendered, we quickly identified potential needs we could have in our group and those which could be filled by this process," said Royals Head Coach Laura Harvey. "With the three contracted players - Smith, Stengel and Elby - we believe we addressed those needs, and acquiring the rights to players like DaCosta is always valuable in the NWSL."
"We believe Smith is a future U.S. National Team caliber player, while Stengel and Elby have proven to be impact NWSL contributors. Our organization is excited to welcome them to our roster, and we look forward to kicking off preseason in three weeks."
Looking Ahead to Each Player's Role in Utah
Abby Smith - Goalkeeper
Smith is indeed a U.S. National Team caliber type of player. The University of Texas at Austin alum received a call-up last June and traveled with the senior team to Europe. Though Smith did not see playing time against Norway and Sweden, she has entered the picture as one of the goalkeepers to watch. Smith enters her 3rd NWSL season. She won the starting goalkeeper role for the 2017 season and played in 19 games, recording three clean sheets and 86 saves.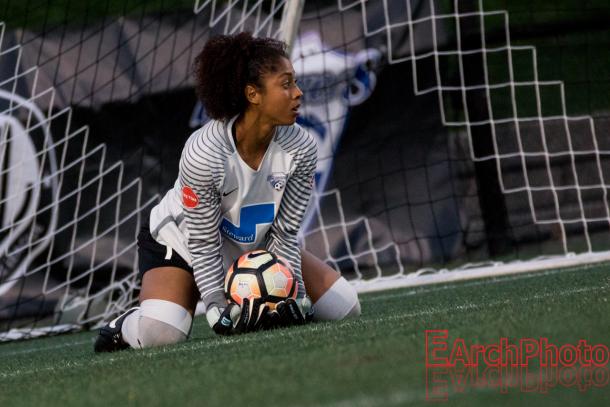 The Texas native can compete against Nicole Barnhart for the starting position, assuming that Barnhart decides to play for the Royals. Even if she does not immediately gain the starting role, Smith can learn from the veteran goalkeeper and prepare for her future as the starting goalkeeper for the Royals upon Barnhart's retirement.
Katie Stengel - Midfielder
Stengel could very well provide an attacking option that the Royals need after forward Shea Groom was traded to Sky Blue FC for Kelley O'Hara. Stengel comes to Utah as an experienced player after spending time in Australia's W-League and in the female Bundesliga side for Bayern Munich. It was in Germany with Bayern Munich where Stengel led the team with nine goals and won the league title in 2014-15.
Brooke Elby - Midfielder/Defender
Elby now adds depth to the Royals' defense and gives Harvey options in the backline. The University of North Carolina alum may not be an immediate starter for the Royals, but she can provide support as a substitute and can easily develop as a starter. Elby appeared in 13 matches during the 2017 season, logging more than 800 minutes with the Breakers.
Rights to Amanda DaCosta - Midfielder
DaCosta retired from the NWSL last season, but should she return to play in the league again, the Royals now hold her rights.
For full coverage of the draft, read Aaron Bellamy's recap.
Laura Harvey quotes courtesy of Utah Royals FC press release.