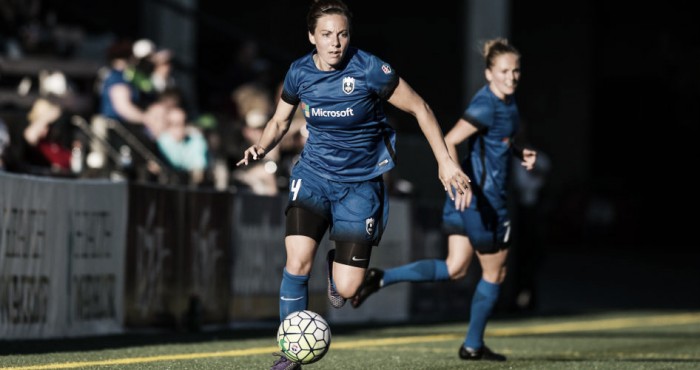 The Seattle Reign continued to reshape their roster this off-season as they waived defender Rachel Corsie. The Scottish-international signed spent three seasons with the Reign defense.
Professional veteran
Corsie signed with the Reign in 2015 after spending five years with Glasgow City and one year with Notts County, the former Women's Super League team. In 2015, she made appearances in 14 matches for Seattle as a part of a backline that allowed 21 goals all season.
Injury contributed to her missing half of the 2016 season. She appeared in 12 games, starting 11 for the season but was sidelined with a knee injury for the second half. In 2017, she made 14 appearances and 12 starts, but continued to rehabilitate her knee. She ends her Reign career with 44 career appearances and three goals.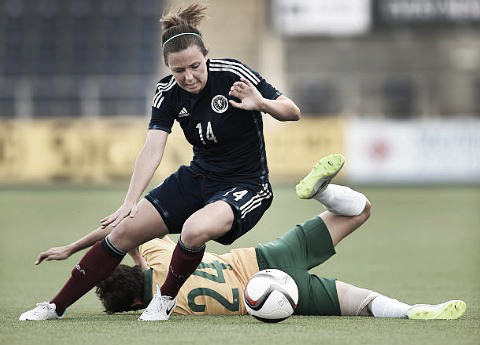 Career Abroad
Corsie has ample experience in the international game. She made her debut with the full Scottish national team during the Cyrus cup against France back in 2009. She scored her first goal against Northern Ireland in October of that year.
Since she made her debut at the international level, Corsie has 94 caps and 16 goals. All but four of those goals have been scored in World Cup of UEFA championship qualifying. She also has captained the team since 2015.
Off Season Moves
Seattle has had a busy off season. They have traded players like Haley Kopmeyer and Christine Nairn and for the likes of Steph Catley and Jasmyne Spencer. They have also picked up US international Allie Long and re-signed veteran defender Lauren Barnes and added goalkeeper Michelle Betos.
They also picked up solid talent through the dispersal draft by picking up Megan Oyester, Christen Westphal, Morgan Andrews, Lindsay Elston and Ghana international Elizabeth Addo. New head coach Vlatko Andonovski continues to re-shape a roster that has failed to make the playoffs for two straight seasons.