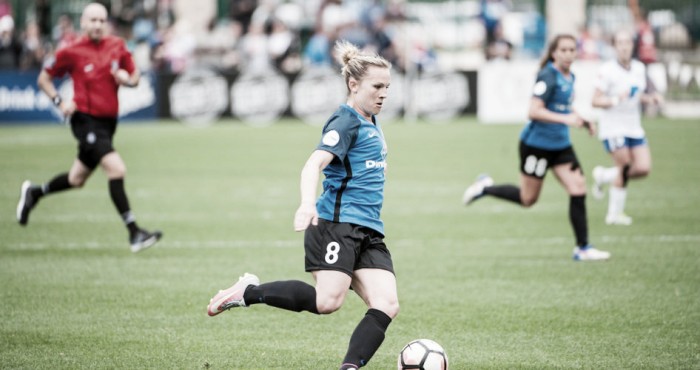 The Utah Royals continue to build their roster as they have signed NWSL and US women's national team veteran Amy Rodriguez. This is the latest of former FC Kansas City players committing to play for the Royals. Other players that have committed include Becky Sauerbrunn, Desiree Scott, Erika Tymrak and Mandy Laddish.
Comeback kid
Rodriguez, affectionately known as Arod, is coming off a whirlwind of the past two years. After winning the 2015 women's world cup, the 30-year-old California native took the 2016 NWSL season off to give birth to her second son, Luke. She came back for the first game of the 2017 season but suffered a torn ACL six minutes after scoring her first goal back.
The two-time Olympic gold medalist and USC alumna has been in the league since its inception in 2013. She was allocated to the Seattle Reign, but missed the entirety of the first season to give birth to her first son Ryan. In the off-season, she was traded to Kansas City and was there for four years, playing two of them.
In her NWSL career so far, Rodriguez has 38 appearances and 26 goals, including the game winning goals in the 2014 and 2015 NWSL championship. Rodriguez scored the two goals in the 2014 championship to help the Blues beat Seattle 2-1 and had the lone goal in the 2015 championship game, again against the Reign.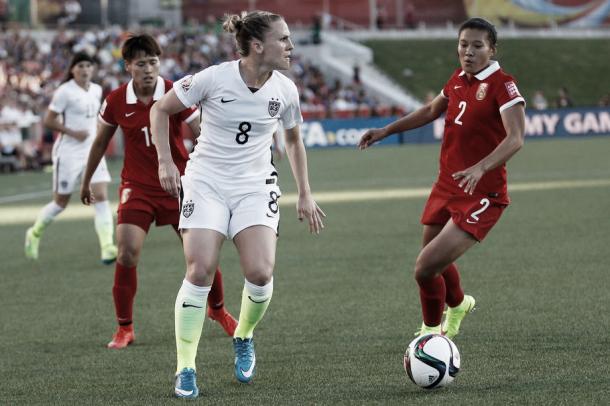 International experience
Rodriguez also has extensive international experience on her resume. She earned her first cap with the national team during the Algarve Cup in 2005 while she was a senior in high school. She was named to the 2008 and 2012 Olympic rosters as well as the 2011 and 2015 world cup rosters.
With the US, Rodriguez has accumulated 130 caps and 20 goals, 2/3 of them coming in matches that are not friendlies. She also provided the game-winning assist in the 2008 gold medal match to Carli Lloyd in extra time and scored the lone goal in 2011 in the second leg of a playoff with Italy to send the team to the world cup.