 With the 2018 NWSL season starting next month the newest team the Utah Royals have signed a quintet of NWSL players to their roster. Joining the squad is midfielders Maegan Kelly, Alexa Newfield and Lo'eau LaBonta. Also joining them are forward Brittany Ratcliffe and defender Sydney Miramontez. The five will arrive in Utah next week.
"When we were building the roster, it was important to make sure that we brought back balance and experience from the previous group." said Head Coach Lara Harvey about adding depth to the current roster."Adding all these players into the roster is an excellent example of this. They all have that experience and understand what it takes to be successful at this level."
Maegan Kelly
Originally drafted in 2014 by the former team FC Kansas City in 2014, Kelly decided to go and play overseas. She transferred to UMF Stjarnan in Iceland where she scored four goals in eight matches. After her stint in Iceland, the midfielder went to play in Finland with Naisten Liga during the 2015 season. Kelly returned to the NWSL and to Kansas City last season, which saw her score five in 22 games for the Blues. For the international level, while Kelly represented the United States at the U-23's she plays for the Canadian Women's Team.
Alexa Newfield
During her time at Georgia and the well know North Carolina, Newfield netted 38 goals during her college career. The midfielder was drafted during the 2016 NWSL College draft, by the Blues. Though she did not score during her rookie season, she appeared in eight matches and started in two of them. She scored her first professional goal against the Washington Spirit, which was the game-winning, then went on to score another against the Seattle Reign.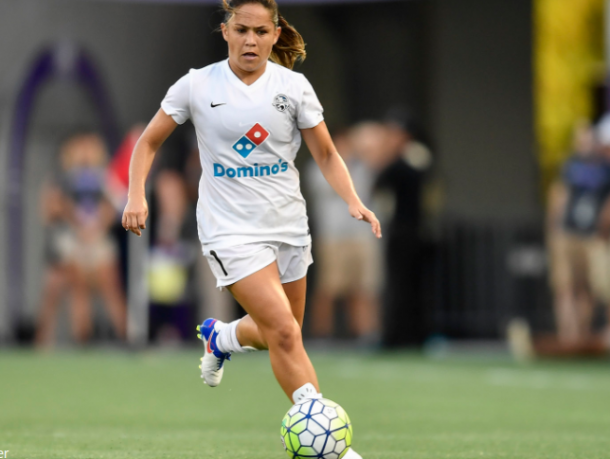 Lo'eau Labonta
Labonta was drafted out of Stanford University by Sky Blue FC in 2015. During her career at Stanford, the midfielder appeared in 80 matches and scored 22 goals during those four years. During her time with Sky Blue, she appeared in six games. Labonta signed with Kansas City for the 2016 season, where she earned a starting spot. Over the next two season with KC, she appeared in 38 games and has scored two goals. Though she is out on loan with the Westfield W-League team, the Western Sydney Wanderers, she will arrive to Utah later on this month.
Brittany Ratcliffe
Ratcliffe was drafted in 2016 by another former team, the Boston Breakers. Kansas City picked her up after the Breakers waivered her in early 2017. During her season with Boston, she appeared in 15 matches and scored two goals. In the 2017 season, she played in 22 games and scored one goal.
Sydney Miramontez
After graduating from Nebraska University, Miramontez started in 48 of her 75 college appearances, she also scored six goals over the four years there. She trained with the Blues from preseason and then in August of last year she was offered a contract. She played in five matches during the season.