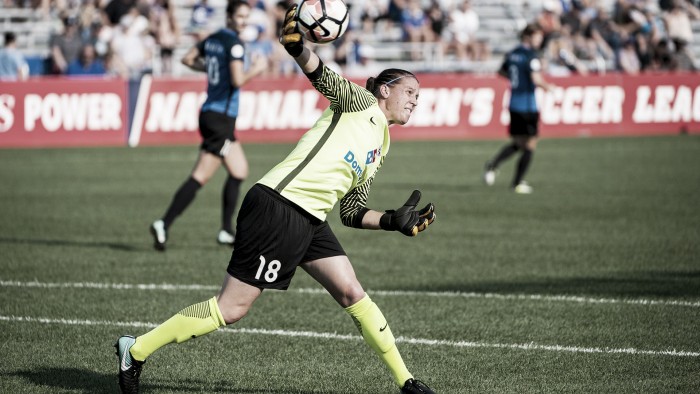 With a week to go before the start of the 2018 NWSL preseason, the Utah Royals have announced that they are adding four more players to their roster. Joining the Royals are former USWNT goalkeeper Nicole Barnhart, New Zealand international and defender Katie Bowen. Also joining are two of the NWSL's bests in Becca Moros and Alex Arlitt.
"Continuing to add in experience and quality to our roster was very important when we took over the franchise," said Harvey, "Our aim was always to bring back the core group that know what it takes to be successful in this league."
Nicole Barnhart
Described as one of the best keepers ever, Barnhart comes to Utah with over 10 years of experience. During the years that she has been in the league, she is top in shutouts, and until this past season, she had the most shutouts in a season at 10. She had 108 appearances for FC Kansas City over five seasons, winning Goalkeeper of the Year in 2013. Through her time with the National Team, she appeared 54 times and is well known for the penalty save in the 2008 CONCACAF Final against Canada.
Katie Bowen
Joining Utah in her third year of professional career is Bowen. Bowen was drafted by Kansas City in 2016 after a successful career at UNC. During her two seasons with KC, she appeared in 34 games and scored two goals. At the international level, Bowen has made 37 appearances for the Ferns and has scored once. At the age of 14, she made her debut at the 2007 U-17 Women's World Cup.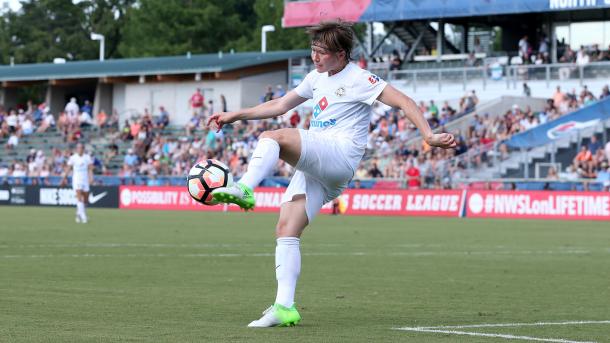 Becca Moros
Moros enters her eighth professional season with the Royals. She was drafted in the 2009 WPS Draft by the Washington Freedom. Over the next three years, she played in 68 games, before she was traded to the Western New York Flash in 2011. In 2014 season, she was traded to the Portland Thorns, where she played in 18 games. 2015, she was traded to Kansas City where she helped the Blues win the championship. 2016 saw her go to the Houston Dash before being traded back to the Blues for the 2017 season.
Alex Arlitt
After missing out on the 2017 season with an injury, Arlitt is back. Arlitt was drafted alongside Bowen in 2016. During her rookie season, she appeared in 11 games, and started in eight of them, and earning 712 minutes. In her time at LSU she appeared in 89 matches, starting 87 of those. She finished her college career ranked third in LSU for total appearances.