 Australian forward Ashleigh Sykes, a long-term member of Canberra United in the Westfield W-League, announced her retirement on Thursday. Despite being only 26 years of age, Sykes had been playing professional soccer for ten years in Australia with Canberra United. She made 97 appearances and scored 37 goals in her time with the team and was one of its founding members.
Sykes made her first overseas club appearance in 2016 when she played for AS Harima ALBION, but made the move to the National Women's Soccer League in 2017. She played the full 2017 season with Portland Thorns FC, appearing in 17 games and scoring one goal. Sykes started for the Thorns in the 2017 NWSL Championship game and helped Portland secure the 1-0 victory over the North Carolina Courage.
Sykes gave a heartfelt goodbye to the Thorns organization and fans in an open letter posted on the Portland Timbers/Thorns joint website.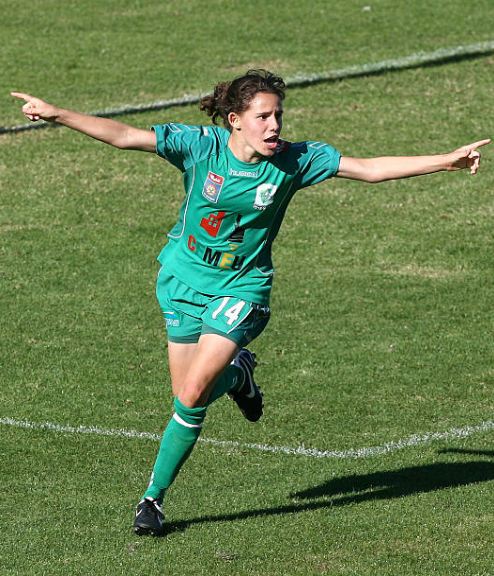 In addition to her extensive club career, Sykes had also been an occasional member of the Westfield Matildas, Australia's Women's National Team. She made 19 appearances for her country between 2010 and 2016. Her best season with the team was 2015 when she made ten CAPs and scored two goals, both of which occurred in the 2015 Cyprus Cup. She played with Australia in the 2015 Women's World Cup, but she was not an integral part of the team.
It was widely rumored that Sykes would not be rejoining the Thorns for the 2018 season after the team acquired fellow Westfield Matildas star, 17-year old defender Ellie Carpenter. The Thorns had also acquired Brazilian midfielder Andressa from the Houston Dash and expected Australian Caitlin Foord to join the team before she suffered an injury that would keep her out of the entire 2018 season. Sykes would have struggled to fit onto the Thorns roster due to the international player restrictions on the team. NWSL teams are allowed four international players, although international roster slots can be traded between teams.
Ashleigh Sykes will be continuing her career in Canberra with Capitol United as the Manager of Game Development.