 The North Carolina Courage have officially released their 2018 Preseason Roster. The team returns 17 players from the 2017 roster that made it to the 2017 NWSL Championship Game and adds 12 new players, two of whom are listed as Non-Roster Invitees (NRI).
The biggest change for the team came when 2017 NWSL Rookie of the Year Ashley Hatch and defender Taylor Smith were traded to the Washington Spirit for the rights to Crystal Dunn. Smith played in 24 games while Hatch played in 22 for the Courage in 2017. Dunn spent a year playing with Chelsea L.F.C. in the FA Women's Super League in England before returning to the NWSL to play for the Courage. The only other losses from the 2017 team were Samantha Witteman, who went to play in the Netherlands, Nora Holstad Berge, who retired, and Stephanie Ochs.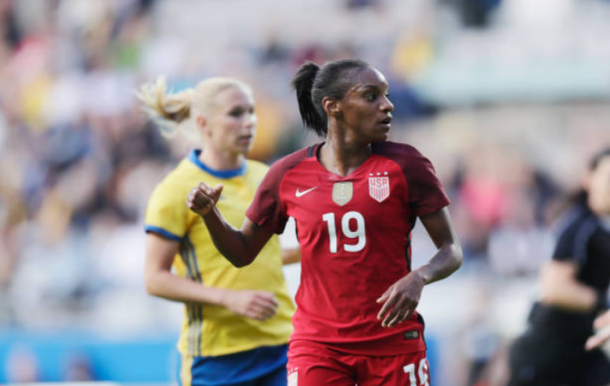 The Courage added 12 players to their roster. The Courage traded for United States Women's National Team forward Crystal Dunn before the 2018 NWSL College Draft as well as an international roster spot from the Washington Spirit. During the draft, the Courage added five new players including three defenders with the 38th, 39th and 40th picks. A few weeks later the team would acquire two defenders, Julie King and Allysha Chapman, in the Dispersal Draft after the Boston Breakers folded.
The team made a final move after the pair of drafts by trading a 2019 draft pick for Merritt Mathias from the Seattle Reign FC. Outside of the drafts and trades, the Courage brought in three players as Non-Roster Invitees to try out with the team during training camp.
While most of the Courage players have arrived in North Carolina to begin training with the team, five players have yet to arrive. Defender Abby Dahlkemper and forwards Lynn Williams and Crystal Dunn are currently training with the USWNT to prepare for the SheBelieves Cup, set to be held during the first week of March. Sam Mewis and Julie King are both away with injuries but are expected to return shortly. Japanese international Yuri Kawamura is still recovering from the ACL injury suffered in late-May that knocked her out of the 2017 season.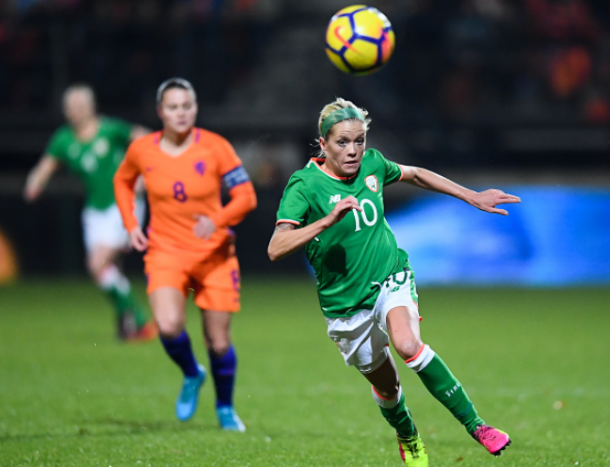 Apart from the American players, the Courage expect Abby Erceg (New Zealand), Sabrina D'Angelo and Allysha Chapman (Canada), Debinha (Brazil) and Denise O'Sullivan (Ireland) to miss occasional time with their respective national teams. O'Sullivan, in particular, is expected to miss some time at the beginning of the season when Ireland plays a pair of World Cup qualifying matches on the 6th and 10th of April.
Roster by position
Goalkeepers: Sabrina D'Angelo (CAN), Katelyn Rowland
Defenders: Abby Erceg, Abby Dahlkemper (USA), Jaelene Hinkle, Merritt Mathias, Julie King, Allysha Chapman (CAN), Carlin Hudson (CDP), Morgan Reid (CDP), Ryan Williams (CDP), Yuri Kawamura, Alyssa Kleiner (NRI), Kaleigh Kurtz (NRI)
Midfielders: Makenzy Doniak, Elizabeth Eddy, Samantha Mewis (USA), McCall Zerboni, Denise O'Sullivan, Debinha, Meredith Speck, Becca Rasmussen (CDP), Sarah Teegarden (NRI)
Forwards: Lynn Williams (USA), Crystal Dunn (USA), Jessica McDonald, Darian Jenkins, Kristen Hamilton, Frannie Crouse (CDP)
Key:
CDP - 2018 NWSL College Draft selection
USA/CAN - An allocated player from the USA or Canada