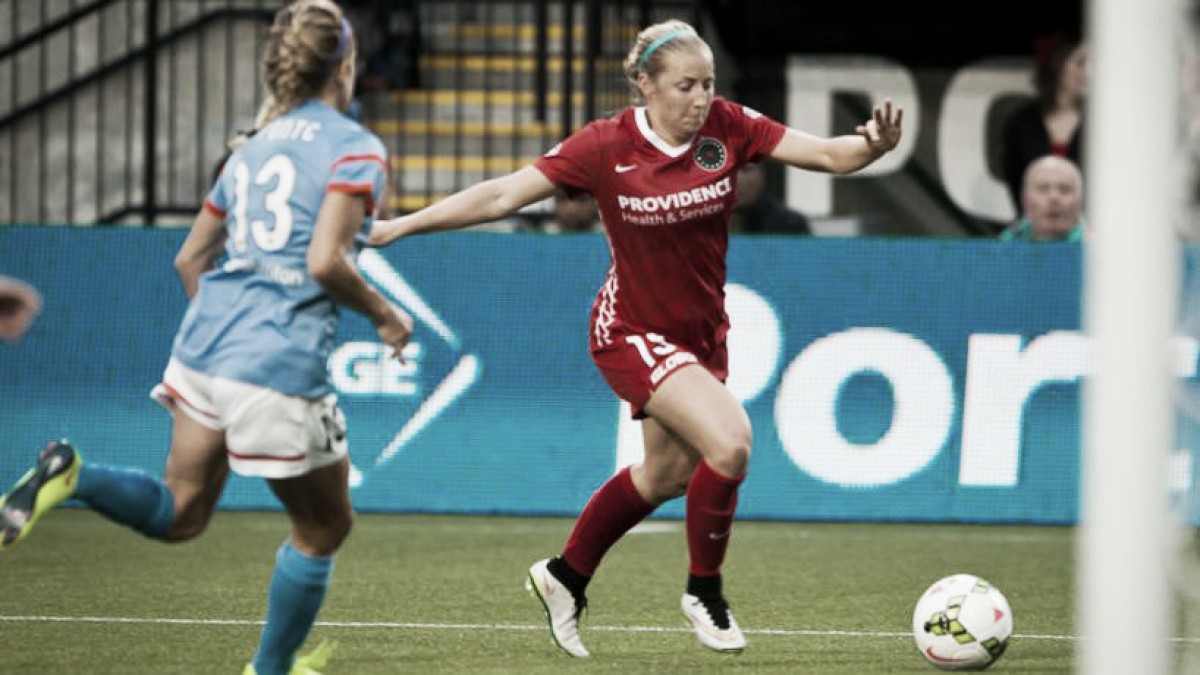 The Utah Royals released their updated preseason roster that includes their non-roster invitees ahead of their inaugural preseason. The roster consists of 36 players including 12 non-roster invitees.
New Faces
The 12 non roster invitees include the two college draft picks, several professionals looking for teams and some recent college graduates who weren't drafted. Salt Lake City-native and BYU alumna Taylor Isom and Duke University draftee EJ Proctor are the two players that the Royals selected during the draft.
Some of the other invitees include Kendall Johnson, who has been with both Sky Blue FC and the Portland Thorns since the leagues inception, Allie Wisner, who graduated from the University of Utah before spending a couple years in Japan, and Jordan O'Brien who went from Orlando Pride practice squad in 2016 to being signed in 2017.
Some local college players also received an invitation like Natalie Norris of Utah State, Rebecca Ritchie from Weber State and Annie Hawkins, a Salt Lake City-native who played for Gonzaga. Rounding out the rest of the players is former USC defender Dominique Randles, midfielders Lydia Simmons and Collette Smith and forward Victoria Shimkus.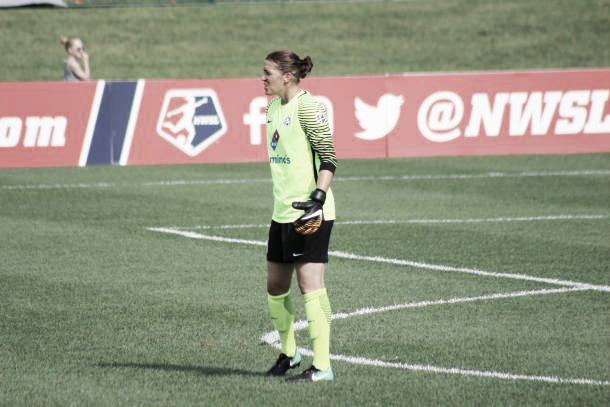 Seasoned Veterans
The roster also includes former FC Kansas City players, international players and traded players. Nicole Barnhart from FCKC and Abby Smith, who was acquired via dispersal draft after the Boston Breakers folded earlier this year.
Defenders on the roster are highlighted by Kelley O'Hara, who has not yet reported to the team due to the SheBelieves Cup, Brooke Elby, who was acquired from Boston, and former Kansas city players Alex Arlitt, Katie Bowen, Sydney Miramontez, Becca Moros, Becky Sauerbrunn and Brittany Taylor Kolmel.
The midfield feature internationals Katrina Gorry from Australia and Gunnhildur Jonsdottir from Iceland. Taylor Lytle was acquired in the offseason from Sky Blue and Diana Matheson, the Canadian International, was acquired from the Seattle Reign. The rest of the midfield includes Lo'eau LaBonta, Mandy Laddish, Alexa Newfield, Desiree Scott and Erika Tymrak.
The forwards finish out the roster including Katie Stengel from Boston and Elise Thorsnes from Norway as well as Maegan Kelly, Brittany Ratcliffe and Amy Rodriguez from FCKC.
Utah opens the preseason on March 3 against BYU and then faces UCLA on March 16. The Royals open up the season on the road against Orlando Saturday March 24.
Players by Position:
Goalkeepers: Nicole Barnhart, EJ Proctor (NRI), Rebecca Ritchie (NRI), Abby Smith
Defenders: Alex Arlitt, Katie Bowen, Brooke Elby, Taylor Isom (NRI), Kendall Johnson (NRI), Sydney Miramontez, Becca Moros, Natalie Norris (NRI), Jordan O'Brien (NRI), Kelley O'Hara (NYR), Dominique Randles (NRI), Becky Sauerbrunn, Brittany Taylor Kolmel
Midfielders: Katrina Gorry, Annie Hawkins (NRI), Gunnhildur Jonsdottir, Lo'eau LaBonta, Mandy Laddish, Taylor Lytle, Diana Matheson, Alexa Newfield, Desiree Scott, Lydia Simmons (NRI), Collette Smith (NRI), Erika Tymrak, Allie Wisner (NRI)
Forwards: Maegan Kelly, Brittany Ratcliffe, Amy Rodriguez, Victoria Shimkus (NRI), Katie Stengel, Elise Thorsnes
Key:
NRI- Non Roster Invitee
NYR- Not Yet Reported