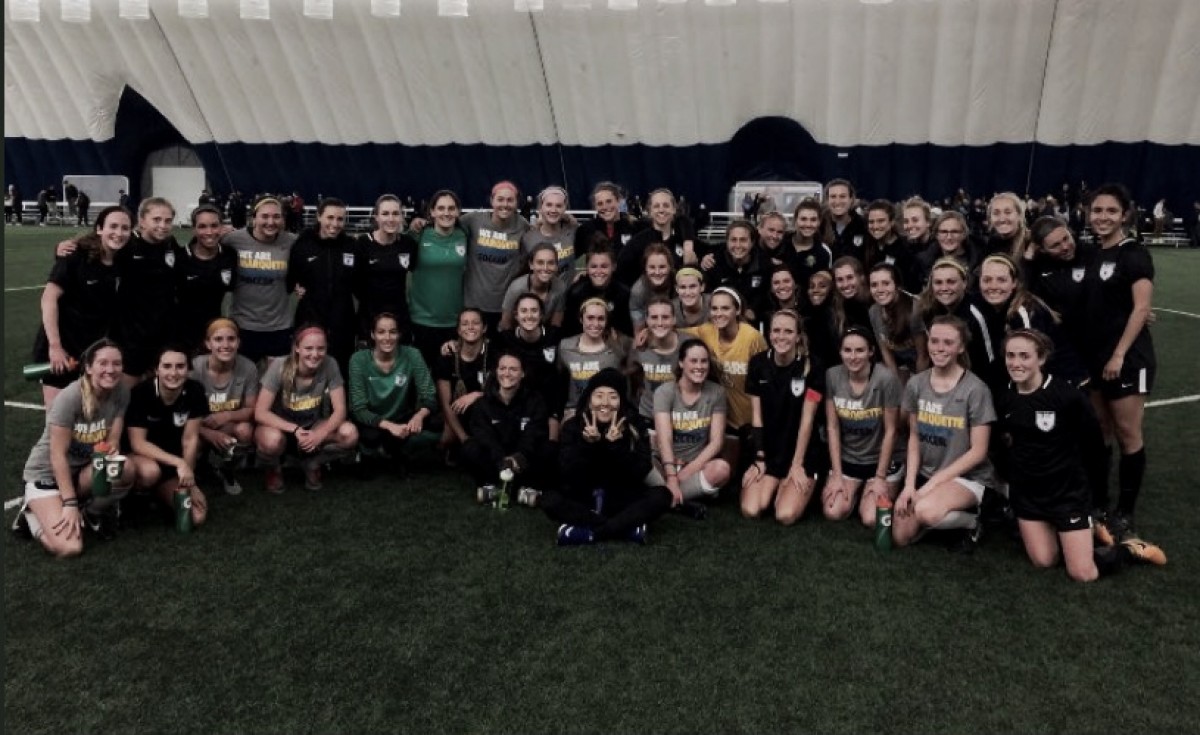 The opening week of National Women's Soccer League training camp concluded with four teams playing exhibition matches. The matches had varying levels of access from fans and media.
Houston Dash vs U-15 Houston Dynamo Academy
The Houston Dash fell to the U-15 Houston Dynamo Academy 0-3 in their second scrimmage of the preseason on Saturday at Houston Sports Park. The game was physical, with the Dash falling behind 1-0 in the first half. The Dynamo Academy put two more into the back of the net in the second half.
The Dash did not release a lineup for this match.
The Dash played a scrimmage on the first day of training camp as well. They beat Rise Soccer Club 2-0.
Chicago Red Stars vs Marquette University
The Chicago Red Stars beat Marquette University women's soccer team 2-0 in a closed-door scrimmage. The Red Stars scored once in each half of play, but head coach Rory Dames declined to respond to a question about who scored the goals.
The Red Stars did not release a lineup for the match.
Sky Blue FC vs Penn State University
Sky Blue FC fell 1-0 to the Penn State University women at Sportika Sports on Saturday. The first half ended tied at zero, but Sky Blue had the better shots on goal. It seemed like Sky Blue would finally find the back of the net in the second half, but instead Penn State defender Ellie Jean snuck a shot past replacement goalkeeper Kaycee Guinion.The match was a poor start for the new Sky Blue head coach Denise Reddy.
The Sky Blue starting lineup include Shea Groom, Jen Hoy and Madison Tiernan at forward, Sarah Killion and McKenzie Meehan at central midfield, and Domi Richardson as holding midfield. Erin Simon, Mandy Freeman, Erica Skroski and Christina Gibbons played defense with Carolina Casey starting in goal.
North Carolina Courage vs University of North Carolina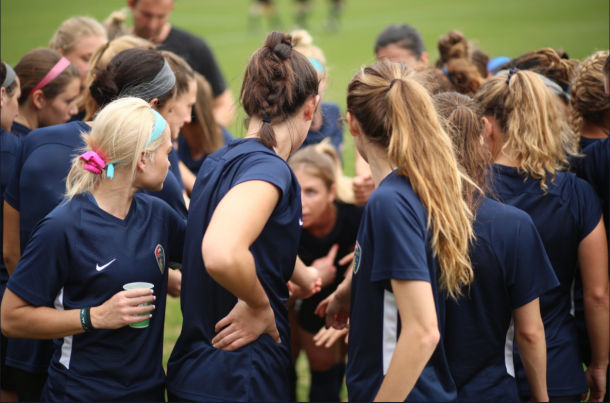 The North Carolina Courage topped the University of North Carolina - Chapel Hill 2-0 thanks to a brace from forward Darian Jenkins. Jenkins was drafted by the Courage in the first round of the 2017 NWSL College Draft, but she missed the entire 2017 season thanks to a lingering injury. This match was her first game experience with the Courage.
The match was free and open to the public. Despite the inconvenient game time, 10:45 am on a Sunday, the game drew a few hundred fans. The Courage did not post a lineup for the game.