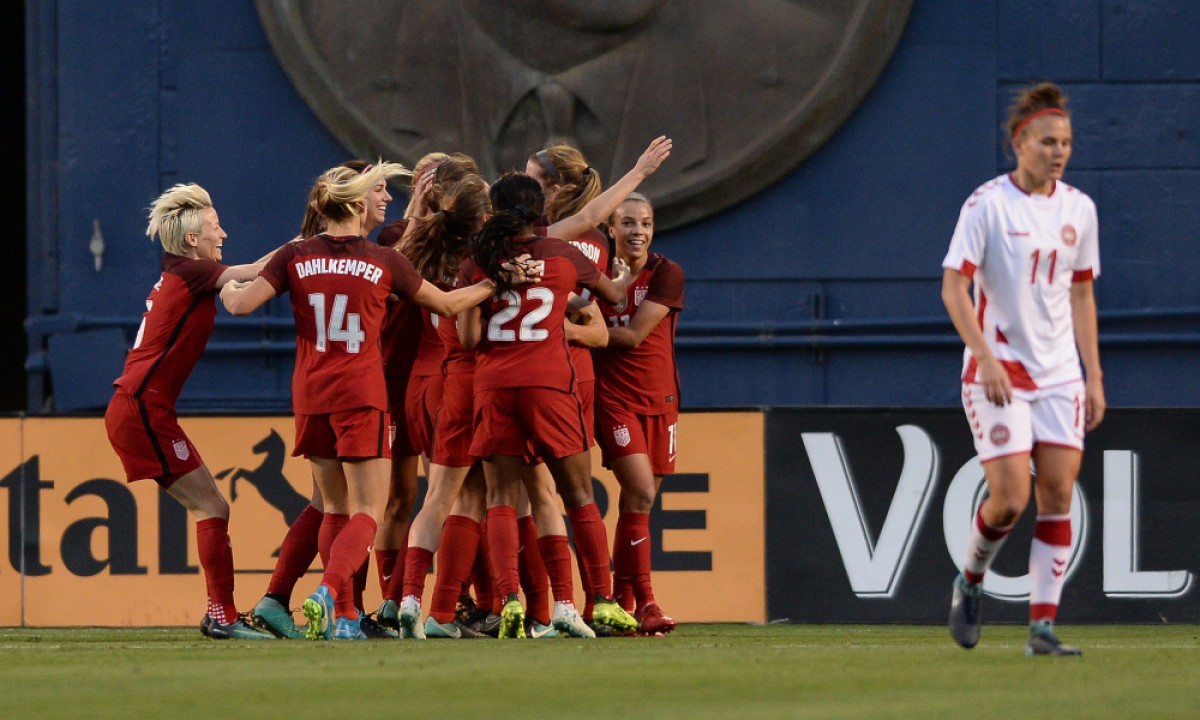 Ahead of the third annual, SheBelieves Cup Jill Ellis has named the 23 player roster for the USWNT. The USWNT will face the number 2 ranked Germany, number 3 ranked England, and number 6 ranked France. The USWNT will take on Germany on March 1st in Columbus, Ohio. Then on March 4th in Harrison, New Jersey the USWNT will take on France. To conclude the tournament the USWNT will take on England in Orlando, Florida on March 7th.
Previous Results
In the inaugural SheBelieves Cup, the USWNT defeated France, England, and Germany. The USWNT claimed the first-ever tournament in 2016. The story was quite different in 2017. The USWNT won their opening match against Germany but dropped the last two games failing to score in either. It was the French who became the second ever winners of the She Believes Cup.
What this year means
After losing their own tournament the USWNT were dubbed to be having an experimental year. The results in 2017 were not much of a concern, rather head coach Ellis was focused on playing different players, testing out different formations. This year, however, cannot be an experiment where results can be dropped. The World Cup cycle begins this year with qualifying in October.
Ellis said that the team's main theme for this year is focus, "We're locked on. We know every game from now on until qualifying in October is preparation for the moment. Focus is probably the word that is permeating through the camps and when we're together."
The She Believes Cup will be the first year test of 2018, having only played Denmark in January. While 2017 ended on a promising note with a win and a draw against rival Canada, playing three team's inside the top six in the world back to back to back is a whole other test. The USWNT should be starting to build chemistry with the new players who have come in, and more than that pick up wins against top teams.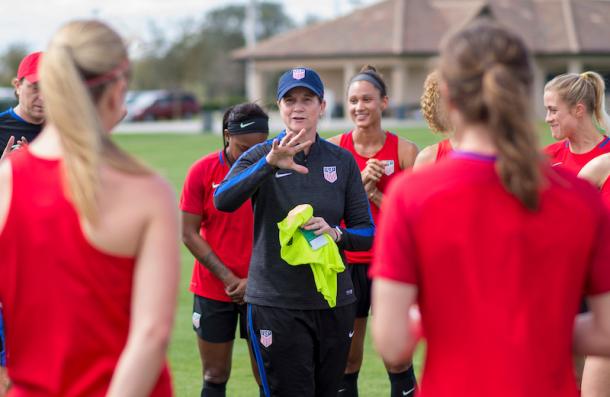 Roster notes
The three players who trained with the USWNT in Orlando, but were not named to the roster are Ashley Hatch, Rose Lavelle, and Hallie Mace. Twenty-one players play in the NWSL, with Morgan Brian playing in France and Tierna Davidson still playing collegiately. Davidson and Savannah McCaskill earned their first caps with the USWNT on January 21st. Also being named to their first tournament are Andi Sullivan and Sofia Huerta. Huerta who has been a successful forward with her club, the Chicago Red Stars, was named a right back on the roster.