 Pre-season is still underway within the National Women's Soccer League but that has not prevented teams from making roster moves throughout the last few months. The Houston Dash added another forward to their roster today, bringing in Australian international Kyah Simon.
Simon is currently recovering from an injury she picked up in the 2018 Westfield W-League Cup final and the club will continue to monitor her progression while she is in Australia.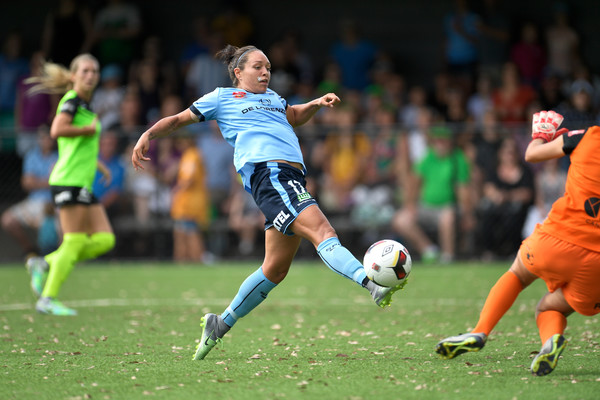 Simon strengthens an already impressive Dash forward line
Simon is the latest forward that the Dash have brought in, having acquired Christen Press, Lindsay Agnew and Thembi Kgatlana. The Dash already have Savanna Jordan, Rachel Daly, Kealia Ohai and Nichelle Prince but it seems as though head coach Vera Pauw was dissatisfied with what she had at her disposal and decided to sign Simon, even with her current injury status.
If the Dash are to make the playoffs, a player with the calibre that Simon has will undoubtedly help in the run in, and once she is fully fit again, the 26-year old could form an impressive partnership with the likes of Press, Ohai and Daly. Until then, the Dash faithful will have to remain patient as they wait for Simon to return to full health again and travel over to Houston to join the team.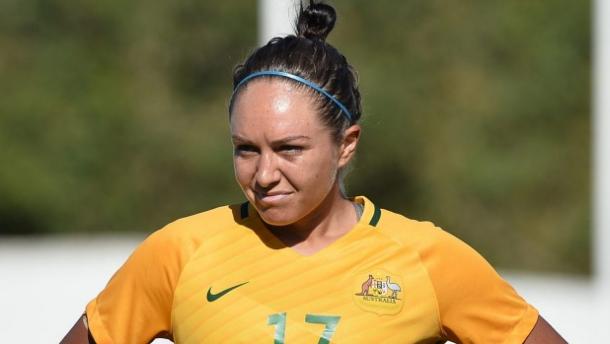 Simon has yet to show her true potential in the NWSL
Not many will question the talent and ability that Simon has as she's shown it for both club and country in Australia. However, in the NWSL, Simon has yet to really set the league alight. During her time with the defunct Boston Breakers in 2016, Simon only managed three goals in 23 appearances. She then missed out on the 2017 season due to another long-term injury that saw her sit out her club season. Once the Breakers folded, the Dash picked up Simon during the 2018 NWSL Dispersal Draft.
Some could point at the Breakers lack of genuine cohesion and/or talent as the reason why Simon has not been able to flourish in the league and they could be right. The Dash will be hoping that they have enough creativity and talent around Simon for her to produce the kind of form she has shown for Australia on the international stage.