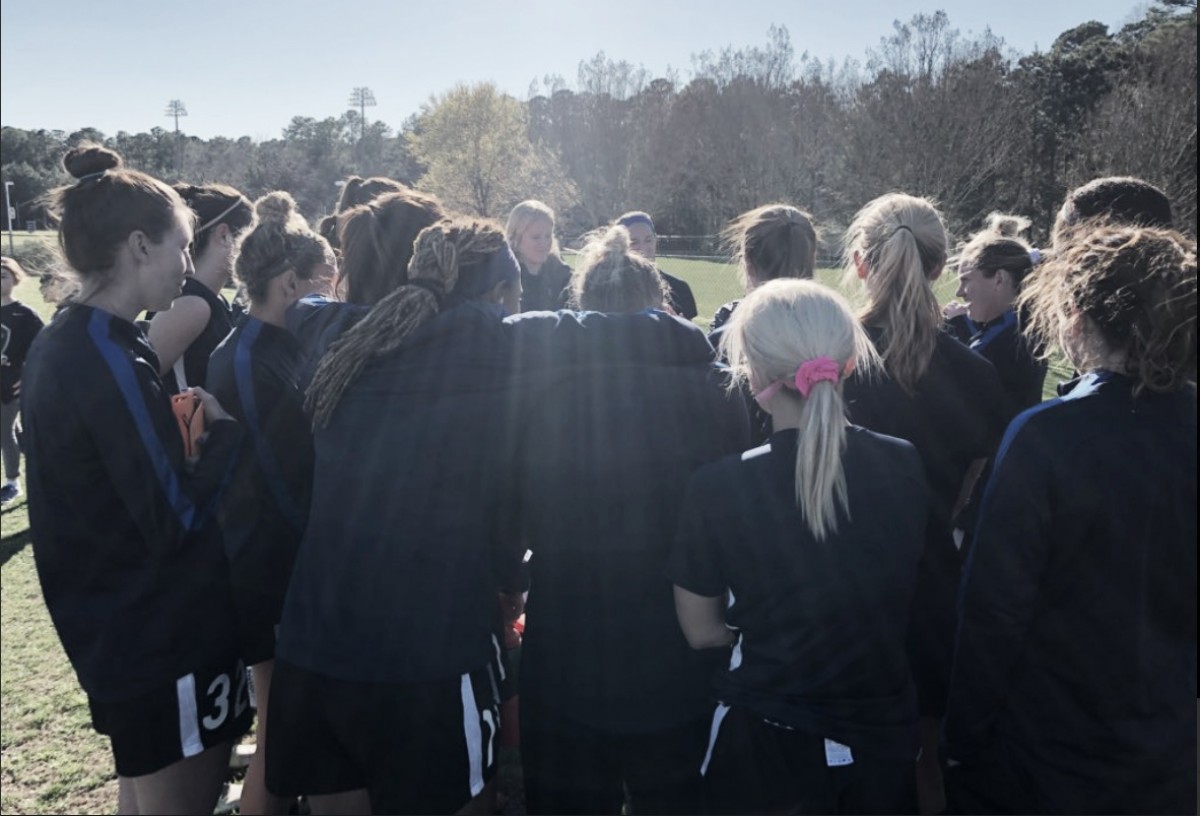 The North Carolina Courage have announced an updated preseason roster, but the changes are minimal. Three new players were added in the midfield as Non-Roster Invitees (NRIs), presumably to test them out as replacements for Makenzy Doniak. Doniak tore her ACL on the first day of preseason training, and while she is still on the roster she will make way for a new player when one is chosen. Doniak will remain with the team and rehab.
The Courage have played three preseason matches against nearby collegiate teams. They won and kept clean sheets in all three games despite missing a large portion of their starting lineup. Defender Abby Dahlkemper and forwards Crystal Dunn and Lynn Williams have been away playing in the 2018 SheBelieves Cup with the United States women's national team. Samantha Mewis, Julie King, and Yuri Kawamura have not yet reported to camp due to injuries.
In addition to the players who have not yet reported to camp, there are a few players who are away playing with their respective national teams. Allysha Chapman (Canada) is playing in the 2018 Algarve Cup. Her team will finish the competition with the fifth-place game against Japan on Wednesday. Abby Erceg (New Zealand), Debinha (Brazil), and Denise O'Sullivan (Ireland) have been away for international duty as well, but they are all expected back this week.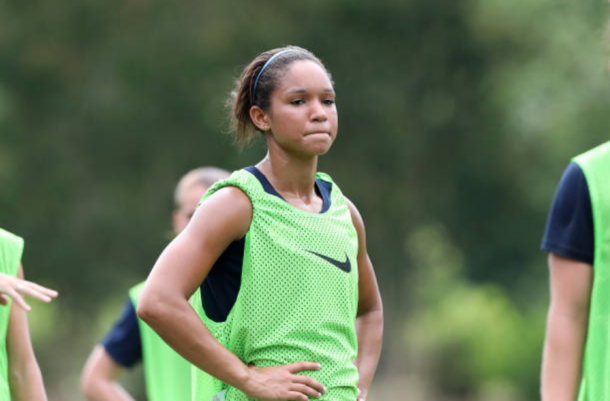 In the absence of so many players, Darian Jenkins has been tearing it up at forward. After missing all of 2017 rehabbing from an injury, the 2017 NWSL College Draft first-round selection has scored four goals in three preseason games for the Courage. She and Kristen Hamilton will try to find a way into the starting lineup once USWNT stars Crystal Dunn and Lynn Williams return.
Full Preseason Roster (3/5/17)
Goalkeepers (2): Sabrina D'Angelo, Katelyn Rowland
Defenders (12): Abby Erceg, Abby Dahlkemper (NYR), Jaelene Hinkle, Merritt Mathias, Julie King (NYR), Allysha Chapman, Carlin Hudson (CDP), Morgan Reid (CDP), Ryan Williams (CDP), Yuri Kawamura (NYR), Alyssa Kleiner (NRI), Kaleigh Kurtz (NRI)
Midfielders (12): Makenzy Doniak, Elizabeth Eddy, Samantha Mewis (NYR), McCall Zerboni, Denise O'Sullivan, Debinha, Meredith Speck, Becca Rasmussen (CDP), Sarah Teegarden (NRI), Katie Wierenga (NRI), Kendall Fishclein (NRI), Teryn Weight (NRI)
Forwards (6): Lynn Williams (NYR), Crystal Dunn (NYR), Jessica McDonald, Darian Jenkins, Kristen Hamilton, Frannie Crouse (CDP)

Key:
CDP - 2018 NWSL College Draft pick
NRI - Non-Roster Invitee
NYR - Not Yet Reported to Camp