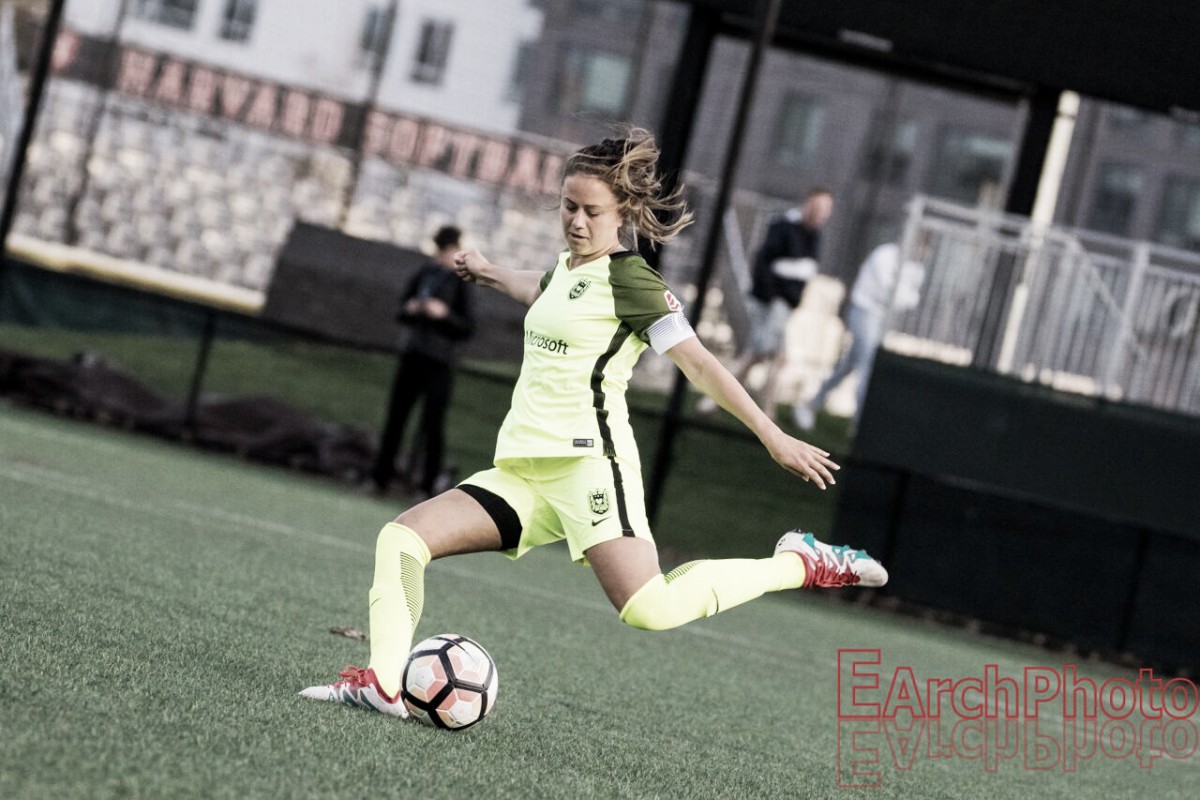 The Seattle Reign announced an update to their preseason roster, trimming it down to 25 players from the initial 34-player roster from February 19. The roster includes 17 players under contract, 4 players acquired in the Boston Breakers Dispersal Draft, 2 NWSL College Draft Picks, and 9 non-roster invitees.
2018 Seattle Reign Preseason Roster
Key: (NRI) Non-Roster Invitee; NYR (Not Yet Reported to Camp); CDP (2018 NWSL College Draft Pick); Out of Market (OM)
Goalkeepers

Lydia Williams (NYR), Michelle Betos, Adelaide Gay (NRI), and Morgan Bertsch (NRI)
Defenders
Lauren Barnes, Yael Averbuch, Kristen McNabb, Theresa Nielsen (OM), Megan Oyster, Ally Haran (CDP), Maddie Bauer, Christen Westphal, Dominique Bond-Flasza (NRI), Steph Catley (NYR), Celia Jimenez Delgado (CDP/NYR)
Midfielders
Jessica Fishlock (NYR), Morgan Andrews, Shannon Simon (NRI), Stephanie Ribeiro (NRI), Stephanie Verdoia (NRI), Rumi Utsugi (OM), Allie Long (NYR), Elizabeth Addo, Rosie McShane (NRI)
Forwards
Beverly Yanez, Jasmyne Spencer, Kiersten Dallstream, Megan Rapinoe (NYR), Nahomi Kawasumi, Jodie Taylor (NYR), Jaycie Johnson (NRI), Georgia Cloepfil (NRI)
Notes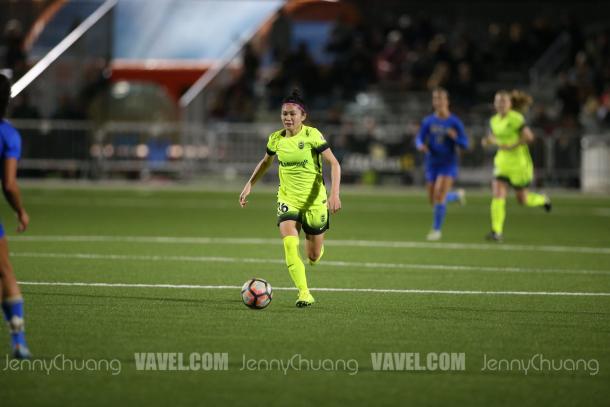 U.S. Women National Team members Megan Rapinoe and Allie Long are with the national team for the #SheBelieves Cup. Both will report after the completion of the tournament.
Jodie Taylor is also competing in the #SheBelieves Cup with England and is expected to join Reign FC by the end of the week.
Lydia Williams and Steph Catley are in Portugal playing in the Algarve Cup with the Australian Women's National Team. The pair will not play in the NWSL until April 23. Both will participate in the Asian Cup with the Australian Women's National Team. The Asian Cup determines teams from the Asian Football. Confederation for the 2019 FIFA Women's World Cup in France.
Rumi Utsugi (Japan) and Theresa Nielsen (Denmark) are also both competing with their national teams in the Algarve Cup in Portugal. They will both report back to Reign FC by the end of the week.
Jess Fishlock is also on international duty with Wales, competing in the Cyprus Cup in Cyprus. She will report to training camp on March 9.
Jimenez Delgado will join Seattle in May after the completion of her degree in aerospace engineering at Alabama. Jimenez was drafted as the 36th pick in this year's college draft.
Midfielder Rachel Corboz returned to Georgetown to complete her studies for graduation.
Non-roster invitees Tara Maier and Alex Quincey were released from camp last week.
Non-roster invitee Rosie McShane was added to the roster last week.