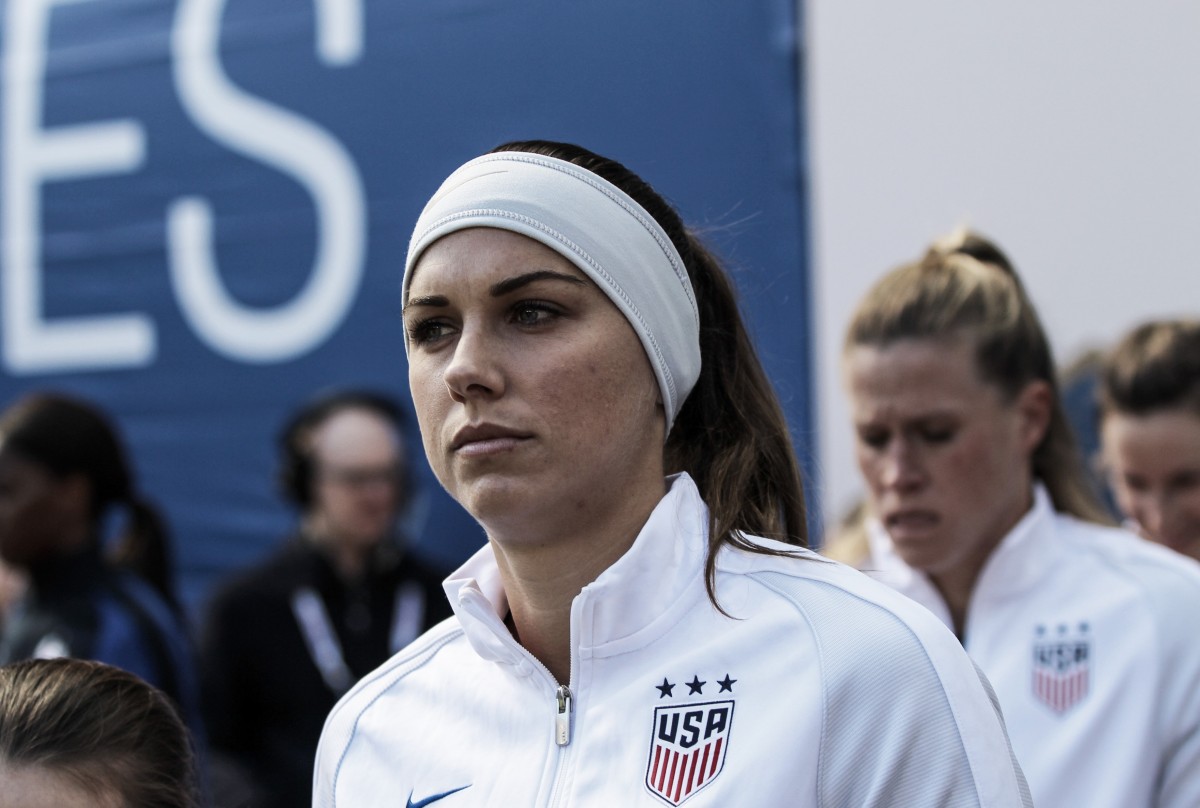 It will come down to the last game of the tournament to decide a SheBelieves Cup winner for 2018 at Orlando City Stadium (7 p.m. ET on ESPNews) between the USWNT and England.
+ Follow live USWNT vs England game clicking here
How They Got Here
The USWNT and England come to the final game tied with four points each, but England leads the tournament on the goal differential.
On their first game in Columbus last Thursday, the USWNT beat Germany 1-0, and England defeated France 4-1. Three days later in New Jersey, both teams tied in their respective matches: the USWNT tied France 1-1, and England tied Germany 2-2.
A tie in Orlando would give England the title based on that goal differential as a result of their 4-1 victory against France. The United States must win in order to reclaim the trophy they won in 2016.
2018 SheBelieves Cup Standings
| | | | | | | | | |
| --- | --- | --- | --- | --- | --- | --- | --- | --- |
| Team | GP | W | L | T | GF | GA | GD | Pts |
| England | 2 | 1 | 0 | 1 | 6 | 3 | +3 | 4 |
| United States | 2 | 1 | 0 | 1 | 2 | 1 | +1 | 4 |
| Germany | 2 | 0 | 1 | 1 | 2 | 3 | -1 | 1 |
| France | 2 | 0 | 1 | 1 | 2 | 5 | -3 | 1 |
Should England accomplish a victory or a tie, it would be their first SheBelieves Cup title while the USWNT will be looking to claim their second. France won the tournament in 2017.
USWNT Hoping to Regain Momentum
Any momentum the USWNT gained in their first game against Germany last Thursday failed to show against France in New Jersey on game 2. The Americans looked sluggish and disjointed against a French side that put on a stronger stance than they did against England, and the U.S. only managed to score a goal on a set piece. Three minutes later, the USWNT would later give up the equalizer to France to end the game in a tie.
Apart from two changes (Morgan Brian and Andi Sullivan starting instead of Carli Lloyd and Julie Ertz, who was rested for a minor knee injury), head coach Jill Ellis chose to keep her starting eleven pretty much the same against France, and the fatigue showed against France who made significant changes from a disastrous game against England.
Ellis attempted to shift the momentum as France appeared to be gaining ground after their equalizer and decided to make further changes to the lineup. She brought on Casey Short for Taylor Smith in the 43rd minute and Lynn Williams for Megan Rapinoe and Savannah McCaskill to replace Lindsey Horan at halftime. Later in the 73rd minute, Carli Lloyd subbed in for Andi Sullivan and Crystal Dunn for Mallory Pugh. Short suffered an ankle injury in the 76th minute, and Ellis was forced to bring in Christen Press for Short. Dunn then moved to outside back, a position she previously played at the youth level and early in her senior career.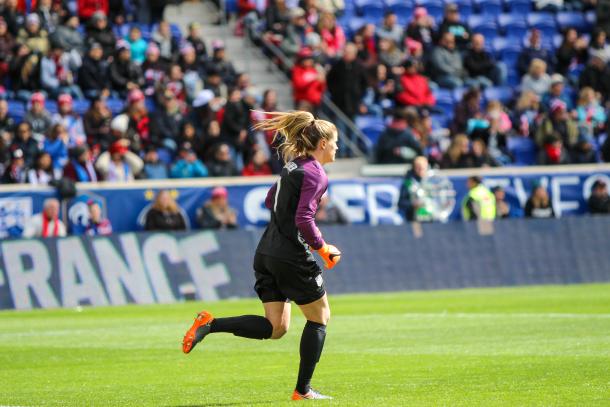 However, neither the attack nor defense improved, and Ellis owes a debt of gratitude to goalkeeper Alyssa Naeher who made two crucial saves to keep the game tied.
Who wins?
The USWNT faces an England team determined to win this tournament. Despite playing under new head coach Phil Neville and scoring an own goal against Germany, England has been the most impressive team of the tournament and have the potential to beat a struggling U.S. team. They have shown resiliency and are not afraid to bunker against the U.S. if needed.
The USA is 9-4-1 all-time against England. The last three meetings have been 1-0 results - two wins for the USWNT and one for England, the last on a frigid night in New Jersey a year ago at this tournament.