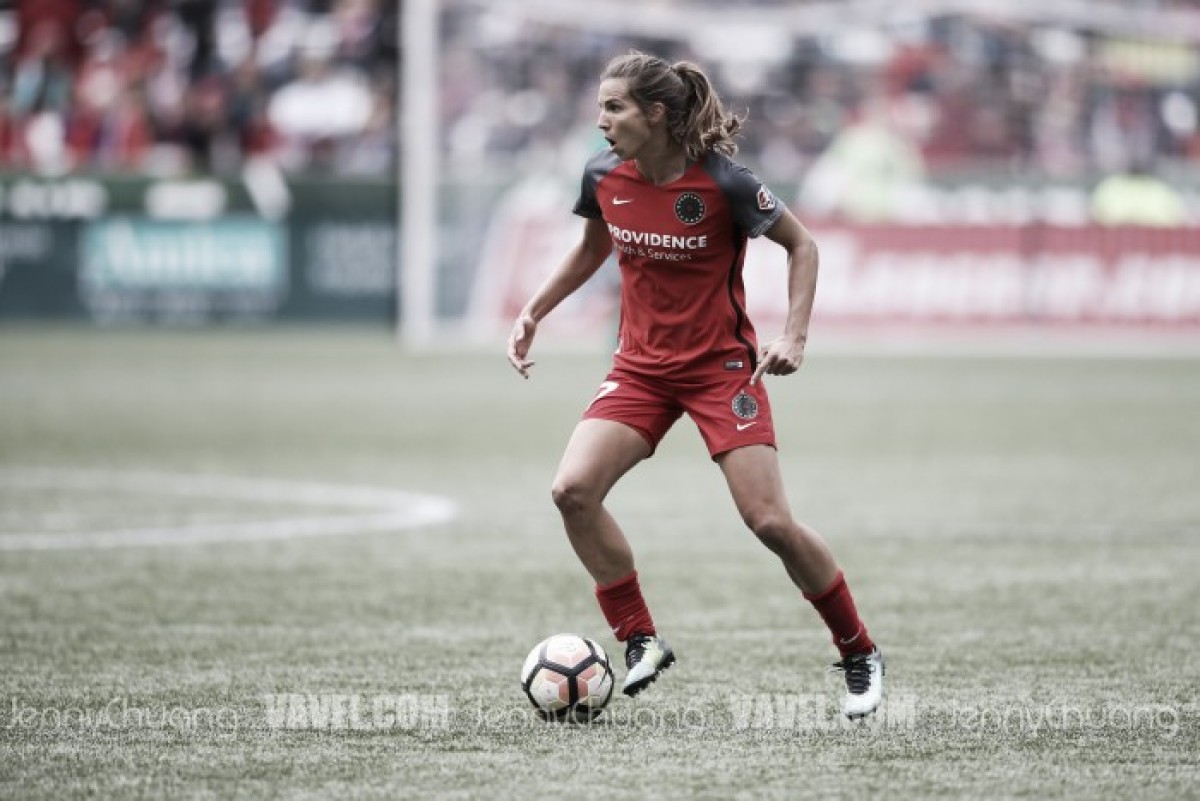 For the second consecutive season, Tobin Heath will not be in the Portland Thorns' plans for an NWSL season opener. Heath underwent ankle surgery in January and is working to return to full strength.
The 29-year-old was sidelined with injury for much of the 2017 season with a strenuous back problem. Compared to the 2016 season's 1159 minutes, the Thorns saw her for 216 in 2017. She returned to play in time to contribute to the Thorns' 2017 championship run, making appearances in the last regular season game, the semi-final against the Orlando Pride, and the NWSL Championship for the Portland Thorns. It was in NWSL Championship where Heath suffered the ankle injury that may have led to the decision to remove the bone growth from her right ankle that had been bothering Heath for some time.
Per Jamie Goldberg of The Oregonian, head coach Mark Parsons is not rushing into Heath's return, wanting the club to be patient with her recovery to ensure she is at 100% for the 2018 season. Parsons hopes that Heath can return before the 5th game of the season.
"She's doing really well," Parsons said. "She's progressing. Things are going smoothly and the team of people that are working with her have been great."
Heath is not expected to travel with the Thorns for their season home opener on Saturday, March 24 against the North Carolina Courage in a rematch of the 2017 NWSL Championship.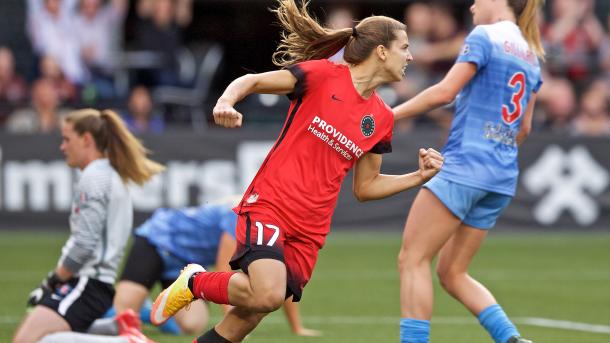 For Portland fans, a healthy Tobin Heath will be necessary after the club lost part of its core of its 2017 championship team, including Amandine Henry who returned to France, Nadia Nadia who plays for Manchester City, and Allie Long who was traded to Seattle Reign FC during the off-season.
Heath, when healthy, is a vital player from the flanks with her playmaking and assists.
Mark Parsons quote appears in Jamie Goldberg article.