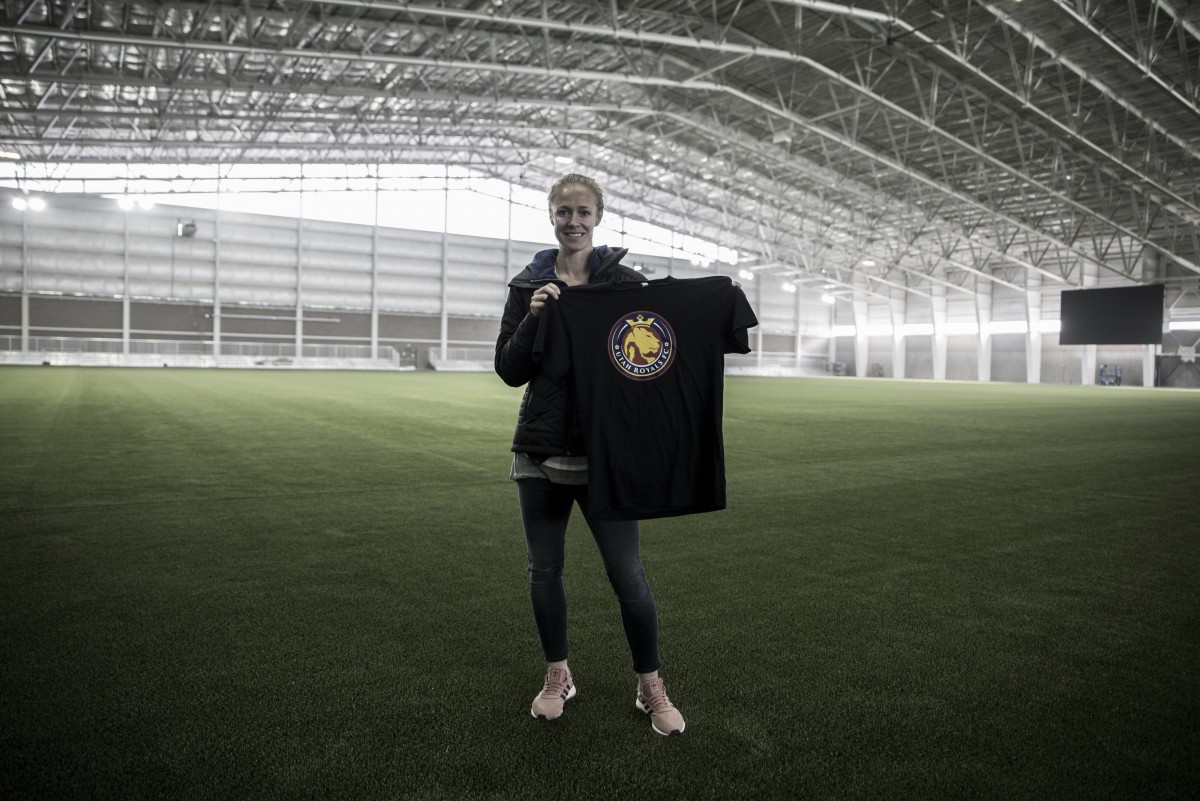 Utah Royals FC unveiled their final roster for their upcoming inaugural season for the NWSL 2018 season. The roster includes 24 players- three of which were acquired after the Boston Breakers folded and Amy Rodriguez who begins the season on the disabled list after suffering an ACL tear in the 2017 season opener with FC Kansas City.
Domestic Depth
The roster includes a healthy mix of talent from abroad and the United States. All of the former FC Kansas City players who were acquired after the club folded that made it onto the preseason roster remain except for Brittany Kolmel who anncounced via the club that she is taking a leave of absence for the season. Defender Alex Arlitt, who missed the entire 2017 season, will start out the year on the disabled list with Rodriguez.
In goal, the seasoned veteran Nicole Barnhart will be joined by former Breakers starter Abby Smith. The defense consists of former FCKC players Sydney Miramontez, Becca Moros and US national team co-captain Becky Sauerbrunn. Kelley O'Hara joins the team after a preseason trade with Sky Blue FC and former Boston defender Brooke Elby also made the cut.
The midfield includes Lo'eau LaBonta, Mandy Laddish, Alexa Newfield and Erika Tymrak from Kansas City and Taylor Lytle who was acquired with O'Hara from Sky Blue. Maegan Kelly, who has earned several recent caps with the Canadian women's national team, also made the cut. The domestic forwards include former KC player Brittany Ratcliffe and Boston acquisition Katie Stengel.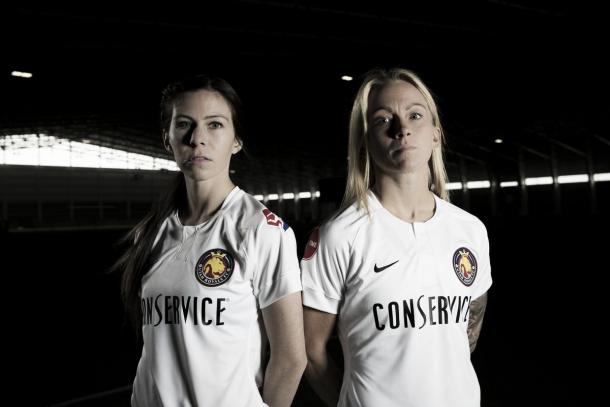 International Talent
Each position will include some seasoned veterans from abroad. Defender Rachel Corsie, the Scotland women's national team captain, was waived by the Seattle Reign in January, but will be reunited with her former coach Laura Harvey as the club announced her signing.
Canadian internationals Diana Matheson, required from Seattle, Desiree Scott join the midfield along with Australian international Katrina Gorry and Icelandic international Gunhildur Yrsa Jonsdottir. Rounding out the forwards, New Zealand international Katie Bowen, who spent the last two seasons with FC Kansas City, and Norwegian forward Elise Thorsnes who will play in the NWSL for the first time.
The Utah Royals will open up their first season when they take on the Orlando Pride in Florida on Saturday March 24.
Full Roster and Key
Goalkeepers (2): Nicole Barnhart, Abby Smith (DD)
Defenders (7): Alex Arlitt (D45), Rachel Corsie (INTL-SCO), Brooke Elby (DD), Syndey Miramontez, Becca Moros, Kelley O'Hara (FED-USA), Becky Sauerbrunn (FED-USA)
Midfielders (10): Katrina Gorry (INTL-AUS), Gunhildur Yrsa Jonsdottir (INTL-ICE), Maegen Kelley (INTL-CAN), Lo'eau LaBonta, Mandy Laddish, Taylor Lytle, Diana Matheson (INTL-CAN), Diana Matheson (FED-CAN), Alexa Newfield, Desiree Scott (FED-CAN), Erika Tymrak
Forwards (5): Katie Bowen (INTL-NZL), Brittany Ratcliffe, Katie Stengel (DD), Amy Rodriguez (FED-USA, D45), Elise Thorsnes (INTL-NOR)
Key:
FED – Federation Player
INTL – International Roster Spot
ROSTERED PLAYERS NOT COUNTED AGAINST ACTIVE LIMIT:
D45 (45-Day Disabled List)- Player on the 45-Day disabled list
DD (Dispersal Draft)- Contracted players acquired via the Dispersal Draft