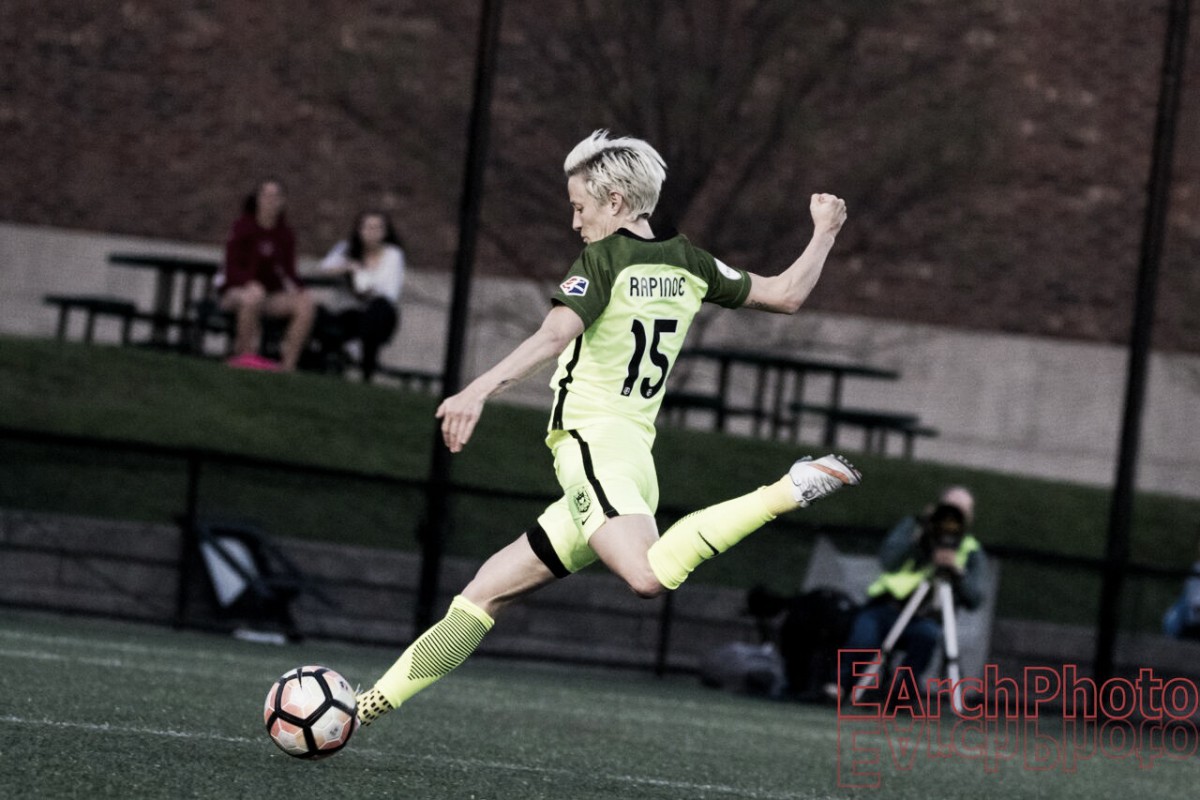 A new NWSL season is upon us, and the Seattle Reign have released their roster for 2018:
Key: FED — Federation Player; INTL — International Roster Spot
Goalkeepers (2): Lydia Williams, Michelle Betos
Defenders (8): Lauren Barnes, Yael Averbuch, Kristen McNabb, Theresa Nielsen (INTL-DEN), Megan Oyster (DD), Maddie Bauer, Christen Westphal (DD), Steph Catley (INTL)
Midfielders (5): Jessica Fishlock, Morgan Andrews (DD), Rumi Utsugi (INTL-JPN), Allie Long (FED-USA), Elizabeth Addo (INTL-GHA/DD)
Forwards (6): Beverly Yanez, Jasmyne Spencer, Kiersten Dallstream, Megan Rapinoe (FED-USA), Nahomi Kawasumi (INTL-JPN), Jodie Taylor
A New Era for the Reign
It's undoubtedly a new era for the Reign. They have a new head coach in Vlatko Andonovski, the two-time NWSL championship-winning coach who led defunct FC Kansas City to back-to-back in championships in 2014 and 2015, and a revamped roster. For 2018, eleven out of 21 players were acquired through signings, trades, and the Dispersal Draft.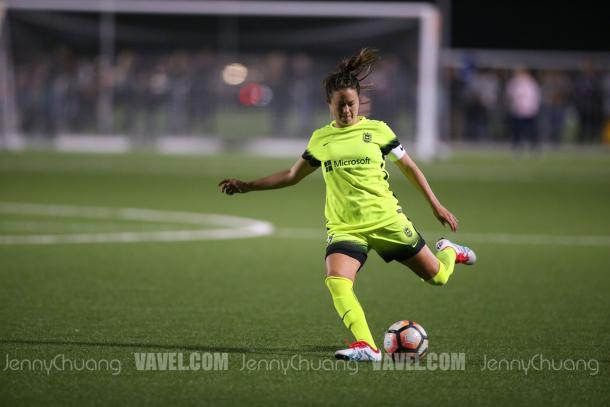 Four players are original members since the inaugural 2013 season: Megan Rapinoe, Lauren Barnes, Kiersten Dallstream and Jess Fishlock. Combined, these four players have made over 300 NWSL regular-season appearances for Seattle.
Defenders Lauren Barnes, Kristen McNabb and Maddie Bauer return for 2018, as well as forwards Kiersten Dallstream and Bev Yanez.
The 2018 squad also includes eight international players from five different countries, including English forward Jodie Taylor, Danish fullback Theresa Nielsen, Japanese internationals Rumi Utsugi and Nahomi Kawasumi, Ghana WNT captain Elizabeth Addo, Welsh international Jess Fishlock, Australian goalkeeper Lydia Williams and defender Steph Catley. Both Williams and Caley will be with the Australian National Team for 2019 FIFA World Cup Qualifying at the Asian Cup. Both will miss the first month of the season and will return to Seattle in late April after the Asian Cup.
Seattle will begin the 2018 NWSL Regular Season against the Washington Spirit on Saturday, March 24 at 7:00 p.m. PT on the UW Medicine Pitch at Memorial Stadium.