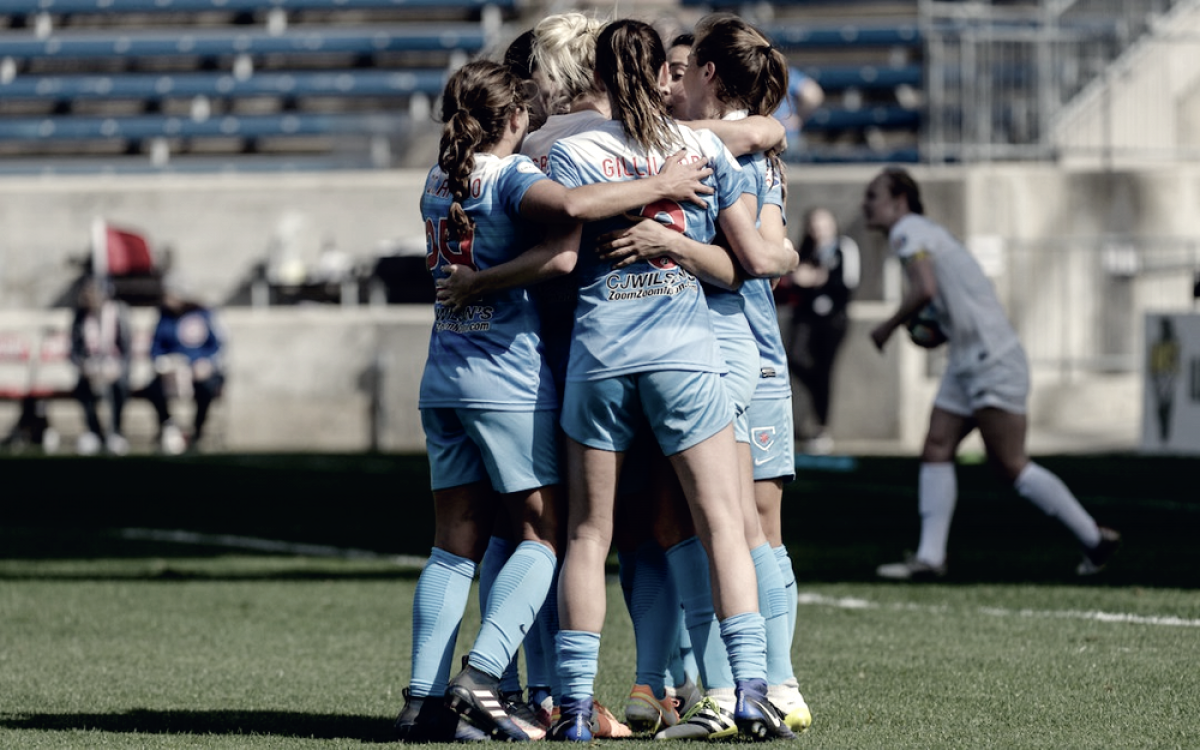 To say the Chicago Red Stars had a big off-season is an understatement. While they are returning 16 players to their roster from 2017 they also added the NWSL Golden Boot and MVP Sam Kerr to their roster for 2018.
Besides Kerr, two new faces joining the team will former Sky Blue FC midfielder Nikki Stanton and former Boston Breaker Rosie White.
Returning to the roster this year will be four members U.S. Women's National Team Players – Julie Ertz, Sofia Huerta, Alyssa Naeher and Casey Short.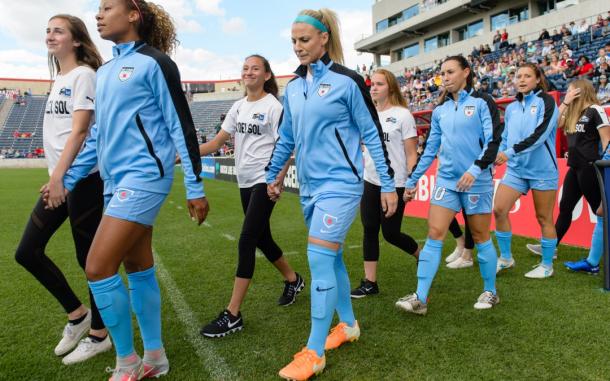 After a strong preseason the Red Stars extended contracts to 2018 NWSL College Draft pick Emily Boyd, who played her college career at the University of California, Berkeley, and 2017 NWSL College Draft pick Michele Vasconcelos who missed the 2017 to have her first child.
The Red Stars officially have 21 players listed on their roster and will look to make a cut in the next few weeks to the official 20 signed players a team can carry for the season.
After reaching the playoffs for the third consecutive season in 2017 the Red Stars hope that these moves will help them take their game to the next level. They will kick off the season on the road in Houston on Sunday, March 25. This will be the third time they begin the season in Houston.
Chicago Red Stars Roster
Goalkeepers (2): Emily Boyd, Alyssa Naeher
Defenders (6): Taylor Comeau, Arin Gilliland, Sarah Gorden, Samantha Johnson, Katie Naughton, Casey Short
Midfielders (8): Danielle Colaprico, Vanessa DiBernardo, Julie Ertz Lauren Kaskie, Alyssa Mautz, Nikki Stanton, Michele Vasconcelos, Rosie White
Forwards (5): Summer Green, Sofia Huerta, Sam Kerr, Stephanie McCaffrey, Yuki Nagasato