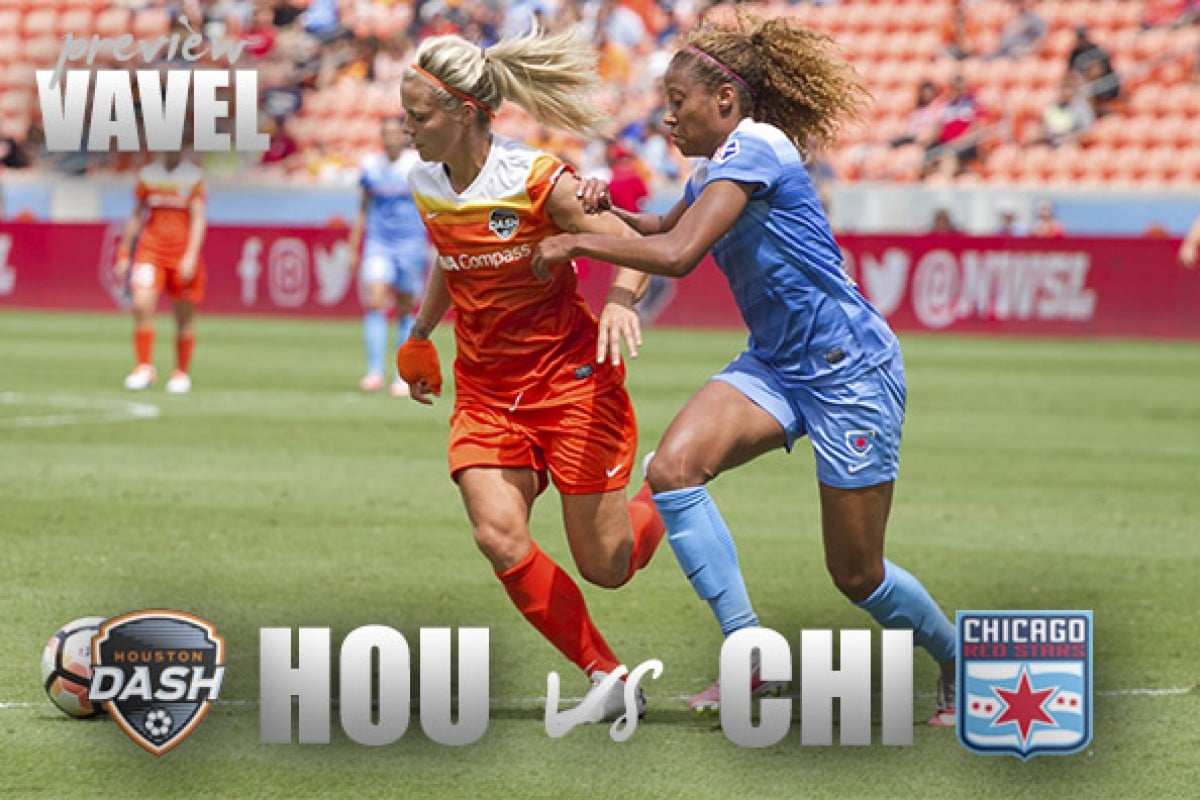 The past two seasons the Houston Dash have taken the opening day matches from the Chicago Red Stars, each by two goal margins. As the season begins, both teams will try to look past the Christen Press offseason situation. The Dash look to improve on a disappointing eighth place 2017 finish while the Red Stars look to return to the NWSL Playoffs for a fourth straight season.
The Dash are ready for a fresh start
New Houston Dash Head Coach Vera Pauw will look to win her first match in the National Women's Soccer League. The former head coach of South Africa was hired last November and is looking to find a new identity for a fresh faced 2018 squad. Pauw complimented her team to Glynn A. Hill of the Houston Chronicle earlier, stating that she thinks it's a "group that can really go to heights because there's so much talent in it."
US international goalkeeper Jane Campbell returns to the Dash for her sophomore season and will have to take what she has learned from her time with the United States Women's National Team to withstand Chicago's offense. Supporting Campbell on the back line will be defenders Lindsay Agnew, Amber Brooks, Janine Van Wyk and forward turned defender, Rachel Daly. Campbell is optimistic of the team in front of her, telling the Chronicle that "it's definitely a lot of new faces, young faces, maybe some names people don't really know about" which Campbell feels can be a "blessing in disguise" for the Dash. Campbell went on to say that many may have their concerns about the team, which they can work with as the roster feels that can produce their practice form during the season and do well for themselves.
The current youth on the roster can bring speed to Houston's attack. Midfielders like Kristie Mewis, Mana Shim, Allison Wetherington, Claire Falknor and South African Linda Motlhalo have the speed needed the bring the ball up to the strikers. Forwards Savannah Jordan, Canadian Nichelle Prince and the returning Kealia Ohai, are all capable of putting the ball in the net as well. Houston will have to wait five weeks for Australian star Kyah Simon to make her return to the NWSL from international duty but they feel as though they have enough depth to not feel er absence too keenly. Additionally, Thembi Kgatlana is having visa issues and will not be available for the Dash this weekend. For now, Daly can be put back to her natural forward position to cover those two players.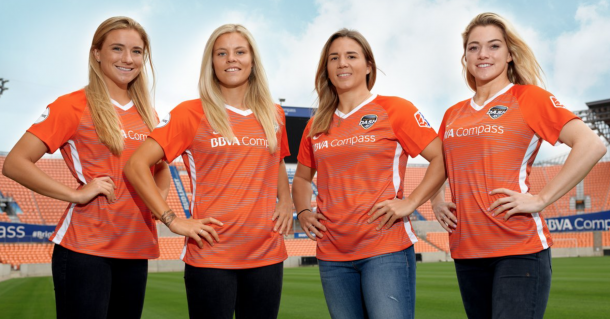 Sunday will give us a view of what these young players can do, but it will be a tough test against an experienced Chicago Red Stars team. Houston will have to take advantage of all the injuries Chicago is dealing with.
Click the links for VAVEL USA's 2018 Houston Dash Team Preview and 2018 Houston Dash Final Roster.
Final or bust for the Red Stars
After another disappointing loss in last season's semi-finals, Chicago look to take the next step forward as a club. This Sunday's season opener will be the first step toward that goal of getting to the NWSL Final. Head coach Rory Dames has lead the Red Stars to three consecutive semi-finals but has never advanced to the final. With some new faces, new jerseys and a fresh approach, Chicago is ready to launch their 10th anniversary as an organization. Dames spoke to John Halloran of the Equalizer and stated that "there are a lot of things to be excited about long term" for the team but he knows that this first month will be "a grind".
Chicago opens the season with some injuries to key players and won't expect Australian superstar Sam Kerr to make her debut for five weeks. Sam Kerr is with the Australia who are looking to qualify for the 2019 FIFA World Women's World Cup. Other players not expected to play due to injury are Vanessa DiBernardo, Yuki Nagasato, Casey Short, Rosie White and Julie Ertz.
The Red Stars also have a USWNT goalkeeper of their own. Alyssa Naeher is the starting USWNT goalkeeper and will start for the Red Stars. Recently, Naeher has looked confident in net during the 2018 SheBelieves Cup, only allowing one goal in the tournament. Defending her goal, will be returning defenders Taylor Comeau, Samantha Johnson, Sarah Gordon, Katie Naughton and Arin Gilliland. Gilliland added scoring to her arsenal last year while she played for the Newcastle Jets in Australia.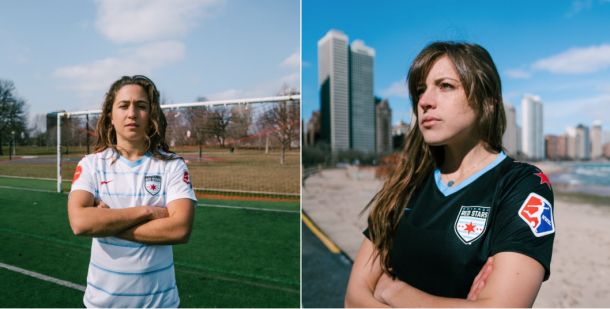 Chicago will have many familiar faces up at the midfield and forward positions. Danielle Colaprico, and Alyssa Mautz make their return to the Red Star roster and Michele Vasconcelos will make her debut after skipping her rookie season to start her family. Nikki Stanton joined the club from Sky Blue FC in the trade that included Sam Kerr. Forwards Stephanie McCaffery and USWNT call up, Sofia Huerta return to form up the Chicago attack.
Chicago will look to establish themselves as a powerhouse in the NWSL. It will be important for them to get off to a quick start despite the loss of key players due to injury. Players like Huerta, Stanton, Gilliland and Naughton will be looked to make an fast impact to really establish Chicago's goals.
Click the links for VAVEL USA's 2018 Chicago Red Stars Team Preview and 2018 Chicago Red Star Roster.
The Houston Dash and Chicago Red Stars face off in their opening match of the 2018 NWSL season on Sunday, March 25, 2018. The game will be available to watch on the go90 app at 5:00 PM ET.
Be sure to turn into the vavel.com for live stream, commentary and results of the match.
Quotes via: The Houston Chronicle and The Equalizer