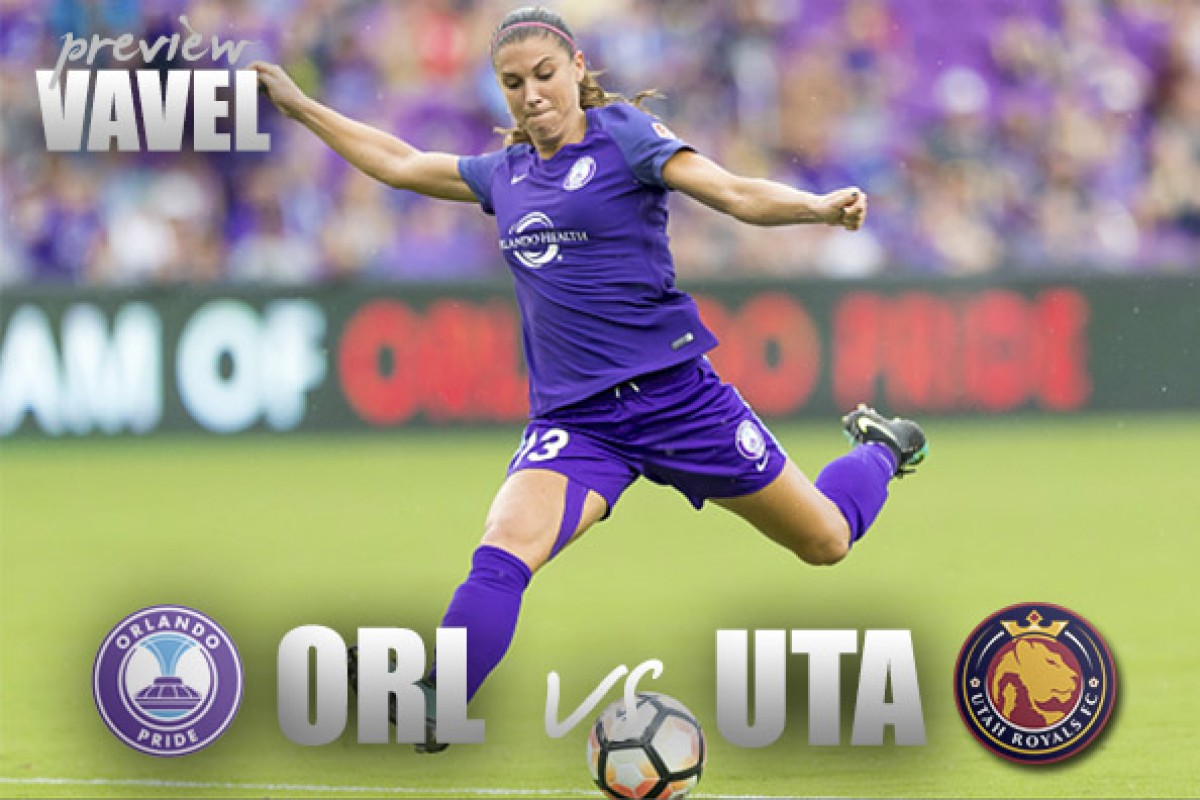 The Orlando City Stadium will be the venue tomorrow as the Orlando Pride open their season against Utah Royals FC in the National Women's Soccer League.
Orlando will be looking to start of their season with a crowd-pleasing win while the newcomers, the Utah Royals, will want to come away with a solid away performance against a team that made the NWSL Playoffs last season.
Morgan, Marta and Leroux will look to impose themselves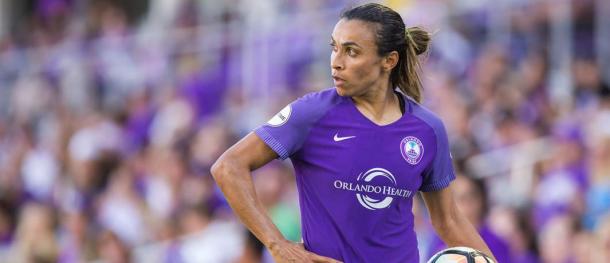 Orlando had a pretty solid attacking unit last season especially once Alex Morgan returned from her loan spell in France. The US international formed a formidable partnership with Brazilian legend Marta which saw them help their team make the playoffs for the first time in its history. Morgan picked up nine goals and one assist in her 13 appearances while Marta scored 13 goals and assisted on six goals in 23 appearances. In short, Morgan and Marta powered Orlando to the playoffs where they fell in the semi-finals.
Head coach Tom Sermanni decided that he needed to get another player that would make a difference should Morgan and Marta be taken out of the game. Enter Sydney Leroux. Leroux had had a quiet 2017 with FC Kansas City, in fact, the entire FCKC team had an underpar season by their standards. This means that Leroux will come to Orlando hungry to prove something and establish herself in the United States Women's National Team once again. Leroux and Morgan have played together on the national team and if they, and Marta, can find a way to work together on the field, they will be one of the most devastating frontlines in the NWSL.
Laura Harvey looks to lead her charges to a big opening day win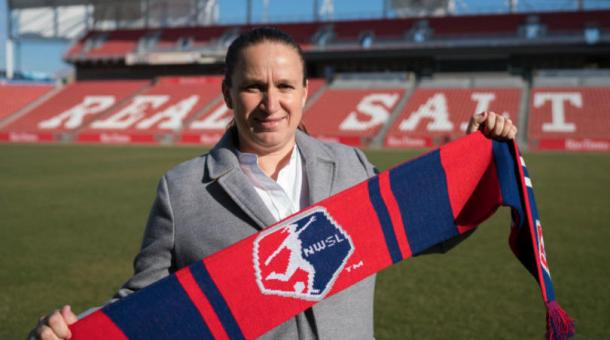 Once synonymous with Seattle Reign FC, Laura Harvey is now leading the Utah Royals. Seattle were one of the few teams to cause Orlando problems down the stretch when it seemed as though the Pride were flying. Harvey found a way to breach Orlando's defense even with what was an under-performing Seattle side so she will look to do so again tomorrow with a seemingly stronger team in Utah. Harvey also plays the game in a way that up until her last two seasons at Seattle, caused every team in the NWSL fits each season. Harvey will have surely made some tweaks to her game plan for Utah and it will be interesting to see the variations in her tactics now.
Harvey will look to the likes of goalkeeper Abby Smith and veteran defenders Becky Sauerbrunn and Kelley O'Hara to shut down the attack that Orlando has. If anyone can keep the likes of Morgan, Marta and Leroux quiet, Utah has the best chance to do so considering the skill level and experience they have in their backline. They also have the likes of Desiree Scott anchoring the midfield and Scott has proven to be one of the best defensive midfielders in the league and for Canada. Again, veteran experience and a high talent level in the defensive part of the field will be a huge asset for Utah against Orlando.
The game will come down to Orlando's defense vs Utah's offense
The key battle between these two teams will be played out between Orlando defense and Utah's attack. Orlando struggled last season to keep clean sheets and that became more apparent after goalkeeper Ashlyn Harris suffered an injury that kept her out for a large chunk of the season. Harris is 100% fit again and is likely to start but it will up to those in front of her to give her an easier task this season. Led by Ali Krieger, Orlando's defense must perform better to give their midfield and attack a better platform to build off of. If they do not, Utah will exploit any lapses and try to punish them.
For Utah, individually their attacking players are familiar names to most women's soccer fans. However, as a unit, we are yet to see how they function. Amy Rodriguez, Katie Bowen, Katie Stengel, Emily Thorsnes, to name a few can score goals but what many do not know is how they will be set up and how they combine as a unit. Not many of them played together for an extended period of time so the chemistry may be off at the beginning of the season. If anyone can bring a team together and fluidly quickly, it's Laura Harvey, which is why I think Utah will be a great opponent for Orlando tomorrow.
Prediction: Orlando Pride 2 - 2 Utah Royals FC