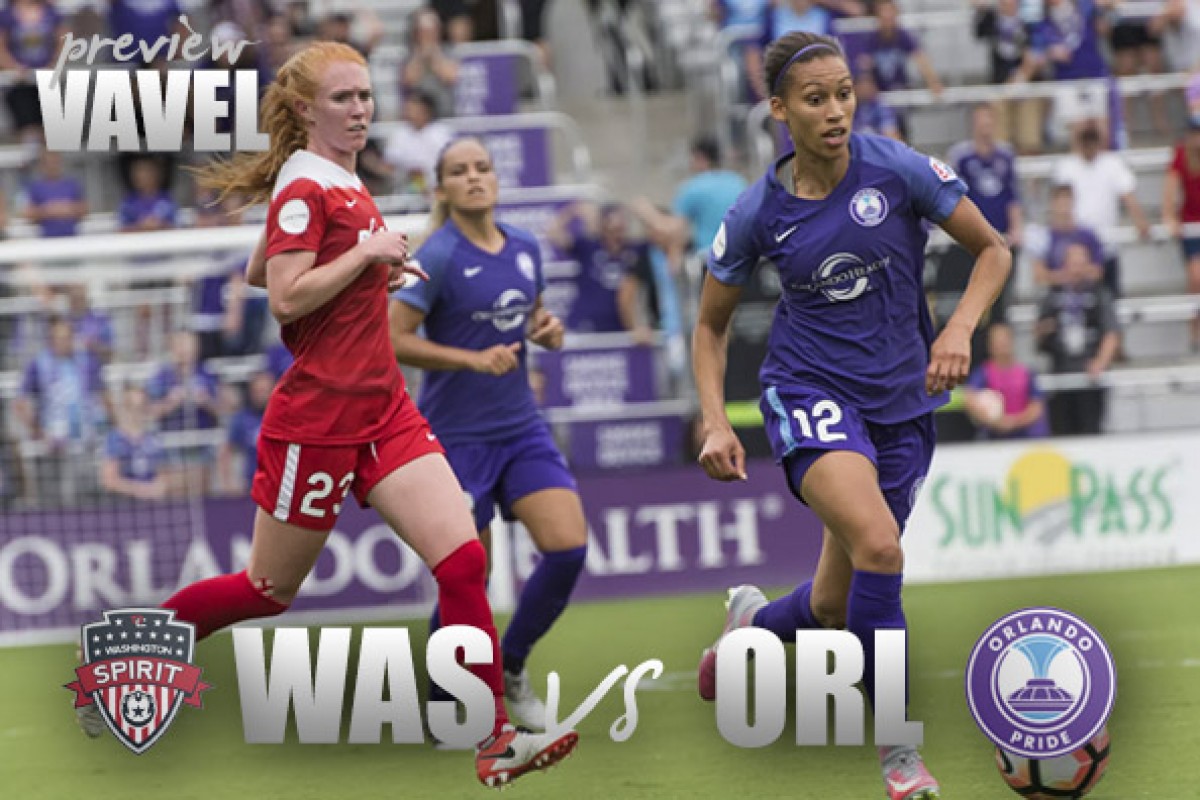 The Washington Spirit will host the Orlando Pride on Lifetime Saturday, March 31. This week two matchup will be the Spirit's 2018 home opener in Boyds, Maryland. In week one the Spirit were defeated by the Seattle Reign 2-1. Joanna Lohman came off the bench to in the second half to score Washington's first goal of the season. After missing last season with an ACL injury midfielder Lohman wrote on twitter, "Would have loved to have pulled out a point from the game last night but proud of the way we fought back... It's so nice to be back"
Orlando Pride came away with one point last week against Utah Royals FC. Orlando's only goal came off a Marta penalty in the first half. Neither team was able to find the back of the net and the match would end in a draw. Last season, the Spirit and Pride played three matches. The first two matches would end in a draw. The Pride would take the final match by a score of 3-0 with goals coming from Marta, Alex Morgan and Camila. During the offseason, Aubrey Bledsoe and Shelina Zadorsky were traded for one another and will be facing their former teams.
Best is yet to come?
The Washington Spirit will look rebound after a dismal performance last week against the Reign. This week, the Spirit will have their home crowd behind them in their home opener. US Women National Team young guns Mallory Pugh and Andi Sullivan will look to get going with Ashley Hatch. Veteran Midfielders, Joanna Lohman, Meggie Dougherty Howard and Tori Huster can lead the Spirit to their first points of the season. Defenders Taylor Smith and Estelle Johnson will try to shore up Washington's backline. Goalkeeper Bledsoe will try to shut down her former team. Last season, Bledsoe was solid in goal for the Pride filing in for a injured Ashlyn Harris.
US National Team star Rose Lavelle will be out of the match again due to a left hamstring strain. Arielle Ship is still recovering from a right ACL injury. Cali Farquharson will be questionable due to a left tibial stress injury. Estefania Banini (Argentina) and Yanara Aedo (Chile) will be on international duty, competing for their countries in South America's Copa America Femenina. Spirit have signed Mallory Eubanks as a national team replacement.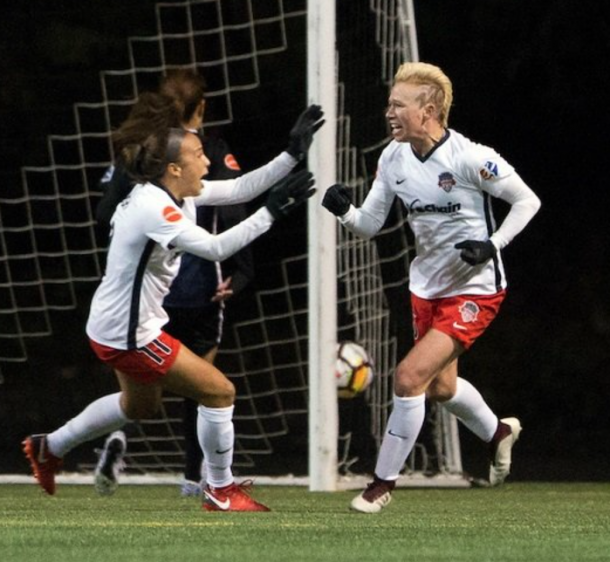 Getting the offense going
The league leaders in goals last season will be missing key goal scorers this weekend. US Women's National Team striker Alex Morgan maybe out with a concussion. Morgan collided with Utah Royals FC goalkeeper Abby Smith and was entered into concussion protocol. Coach Tom Sermanni called Morgan "Day-to-day." With Morgan possibly out, Sydney Leroux and Rachel Hill will have to step up to form Orlando's attack. Defenders Ali Krieger and Zadorsky, will have their hands full trying to contain Spirit striker Mallory Pugh. Midfielders, Toni Pressley, Dani Weatherholt and Christine Nairn will help establish the Orlando attack.
On international duty Brazilians, Marta, Monica and Polina will also be competing in the Copa America Femenina tournament. Australians, Alanna Kennedy and Emily van Egmond are on international duty as well competing in the Asian Cup. Camila will also be unavailable, due to right knee surgery recovery. Orlando have signed Abby Elinsky, Christine Creighton and this year's draft pick Nadia Gomes as international replacement players.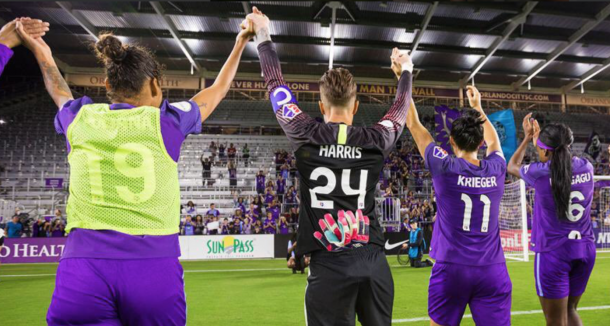 Prediction: 1-0 Pride
Washington Spirit and Orlando Pride is the NWSL Lifetime game of the week. The match will be available to watch on Lifetime, go90 app and go90.com at 3:30 pm ET.
Be sure to turn into the Vavel.com live stream where Addison Hadley will bring you commentary and results of the match.
Quote via twitter.com