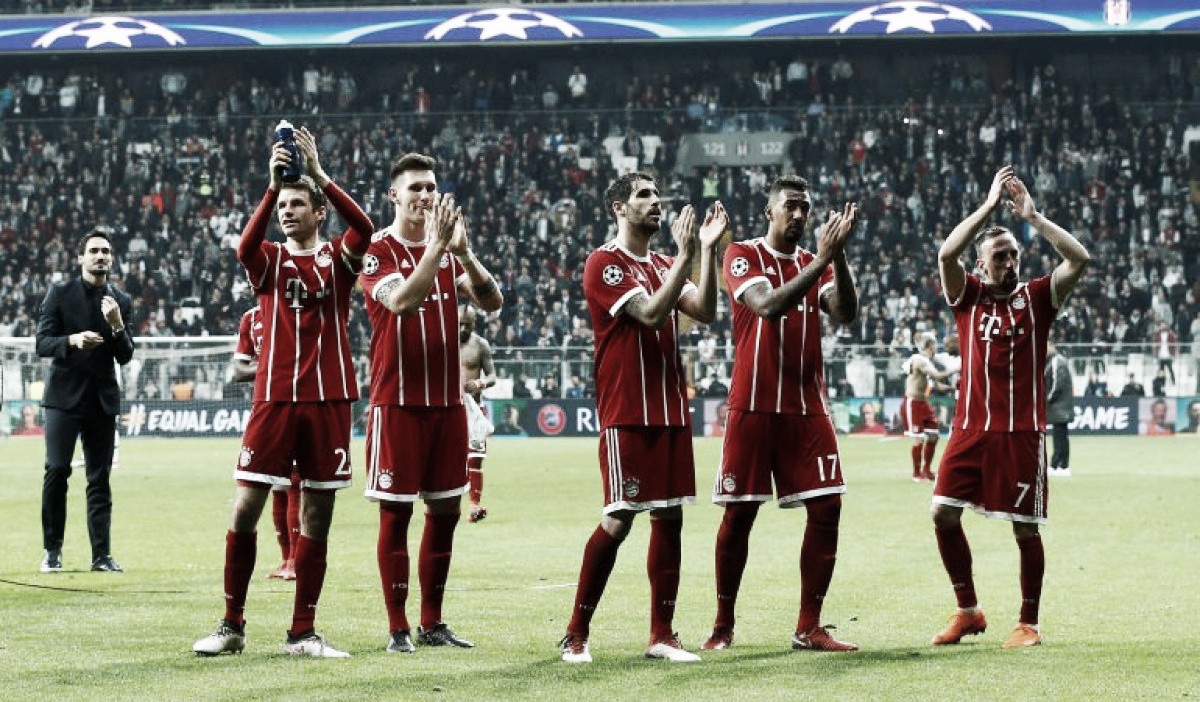 The first leg of Bayern Munich's quarter-final Champions League campaign ended in a 2-1 victory over Sevilla.
Although Bayern earned the win on their own merit and strength, in the end, the Bundesliga giants saw themselves a little trepid during the first half of the match where Sevilla looked to be the more dangerous of the two sides.
Bayern travelled to the Ramón Sánchez Pizjuán Stadium in Seville, Spain for the first leg of the quarter-finals looking to take an advantage back home to Munich and they certainly got what they came for, with a little help from the opposition.
Sevilla, although expected to be the underdogs in this match, even with the home field advantage, managed to hold their own against the Bavarians who dominated in possession for most of the 90 minutes. However, possession doesn't always translate into goals, and Sevilla only needed one quick opportunity to get one past Bayern keeper Sven Ulreich in the 32nd minute courtesy of Sarabia.
The Spanish side should have held their lead going into the second half but an unfortunate deflection off of Navas goes by Soria at the near post in the 36th, and that own goal to tie things up really rallied the Germans to kick it into high gear during the second.
Losing focus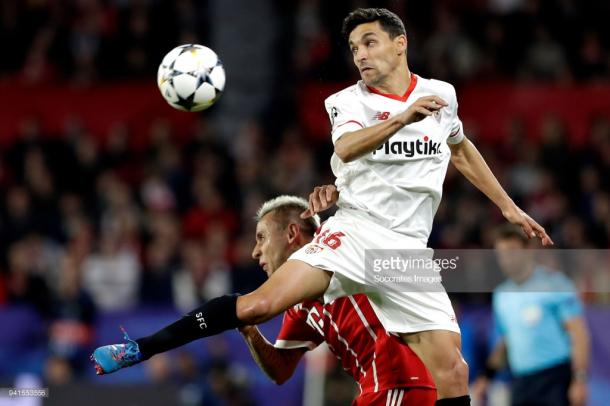 Sevilla seemed a little sluggish in the second, never quite adjusting to the tone Bayern set, almost as though they lost some of their drive and spirit. This opened the door for Bayern to do what they do best and pull ahead in the 68th after a cross from Ribery found Thiago near the net who drives the ball in with a little help from Escudero's foot of Sevilla.
Defeated, there were one or two times when Sevilla looked to make a dangerous break but Javi Martinez was always there to make some incredible saves.
Sevilla looked as though they had luck on their side with the referees after a missed handball in the first half coupled with an undeserved yellow card against Muller in the second were opportunities for them to take back some control in the game, but the follow-through was never there.
Room for improvement
Central defender Mats Hummels told BT Sport: "In the first half Sevilla were clearly the better team, we know there's a lot we have to improve in the next game."
Two away goals will have Bayern walking away from the match confident they can finish the job at the Allianz Arena next week where they have won 21 of their last 22 matches.
Sevilla now have to regroup, with a mountain to climb in Munich their biggest challenge will be to not submit to defeat just yet and hope to upset the Bavarians in the same surprising fashion as they did with Manchester United.