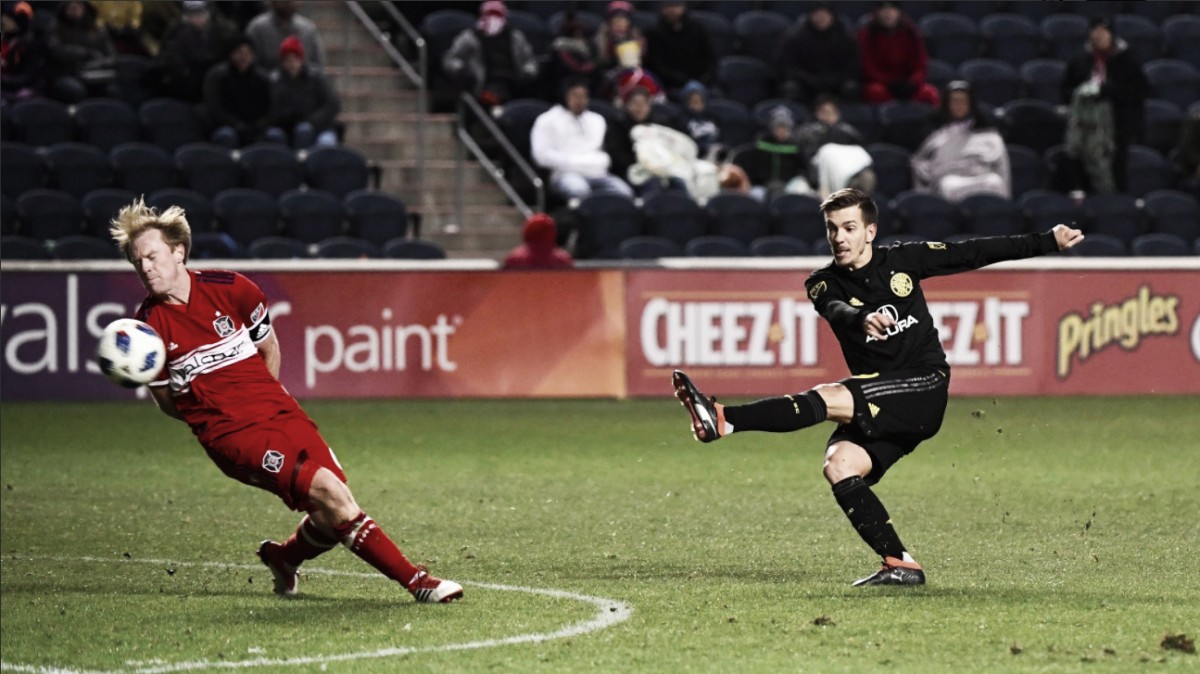 The Chicago Fire got their first win of the season against rivals Columbus Crew SC, who dropped their second consecutive game this season, by defeating the Black and Gold 1-0. It wasn't an ideal match for the Fire, but they got three points and that's all that matters.
Bridgeview Blues: Columbus Crew SC fall to rival Chicago Fire
It was a first half that certainly did not go the way for Columbus as they had multiple chances to capitalize first.
A Pedro Santos strike went just left of the target that could've equalized. Artur also had a nifty chip over goalkeeper Richard Sanchez that hit off of the wrong part of his foot. Gyasi Zardes collected the ball on the end line, who then found Christian Martinez who let go a curled shot from the top of the 18-yard box but didn't go in.
Steffen has a blunder
In the 27th minute, Chicago was able to get on the board first.
A bad pass from Crew SC keeper Zack Steffen intended for captain Wil Trapp didn't travel the necessary distance.
Forward Nemanja Nikolic intercepted the pass and was able to dribble around Steffen and put away the ball for the opening goal.
Nikolic now has a goal-a-game and is looking to maintain that pace he had during the 2017 season.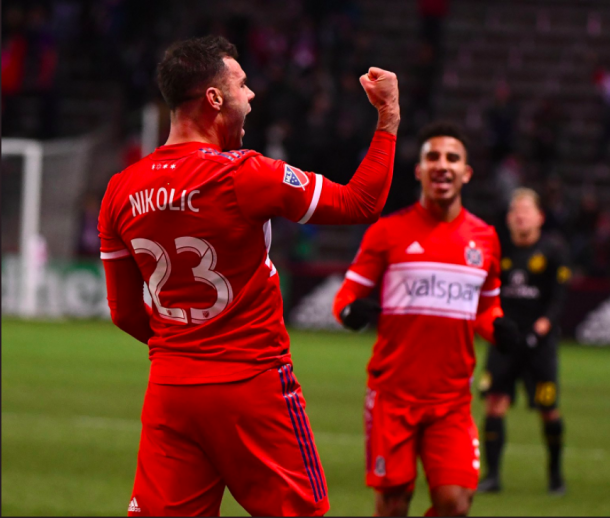 The second half was dominated by Columbus. Several chances were created for the away side, including two that rang off the crossbar by Zardes and Mohammed Abu respectively.
Columbus did equalize when Niko Hansen slotted the ball home but was then whistled back for a questionable offside call. The only explanation, upon replay, was that the assistant was flagging Zardes offside even though Zardes never played the ball.
All in all, Chicago was able to walk away with the full three points.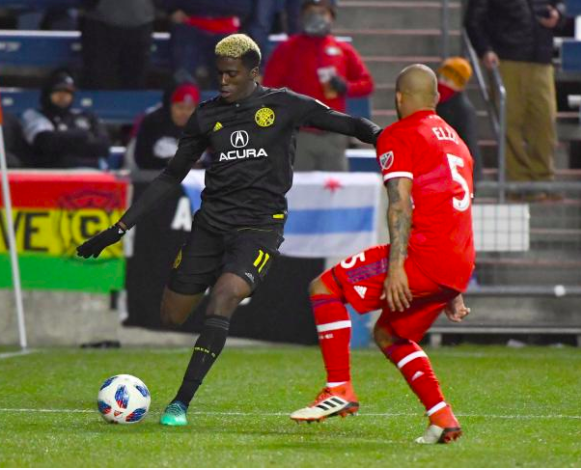 With the win, Chicago finally got their 2018 season on track. For Columbus, although they dropped their second match in a row, it still leaves in the mix at the top of the Eastern Conference but leaves them looking up at New York City FC and Atlanta United FC.
A very questionable move for the Fire.
When the lineups were announced, German powerhouse Bastian Schweinsteiger was in the mix as a center back. He played the position well but probably would have flourished more in his attacking midfielder role for the 3-4-3 Fire.
What's Next?
Next week, Columbus travel to the nation's capital as they face off against D.C. United for the second time this season. Chicago stays at home as they face off against the Zlatan Ibrahimovic Galaxy.