 Of all the match-ups in the Champions League quarterfinal round, Bayern Munich vs. Sevilla remains the most up in the air about who will triumph and proceed to the semifinals.
With Real Madrid thrashing Juventus 3-0 in their own stadium, Barcelona thumping Roma 4-1 thanks to a pair of unfortunate own goals, and Liverpool's 3-0 victory over Manchester City, Bayern's modest 2-1 scoreline in their first leg leaves something to be desired.
It took a goal from their opponents before Bayern started to kick things into high gear, and still only managed to score one with a lucky own goal from Navas to bring their tally up to two. Not terrible, but not the Bayern we're used to seeing decimate their competition when they stand in the way of something they want, and Bayern sure do want that trophy after they let it slip from their grasp last season.
A Star Striker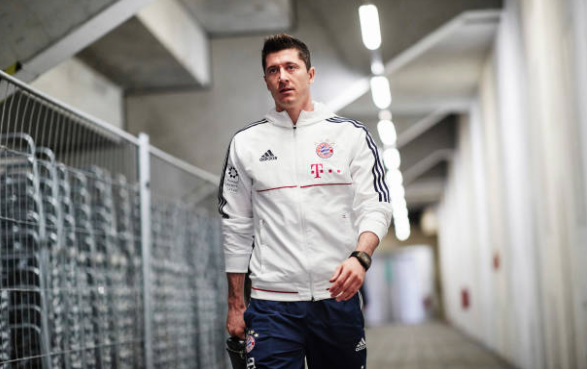 After the Bavarians sealed their Bundesliga victory for the sixth consecutive year over the weekend against Augsburg, Bayern are primed and ready for more. With their star forward Robert Lewandowski rested during that match he'll be hungry to improve upon his already impressive 26 goal haul this season with perhaps a few more during Wednesday's match.
However, a single star does not a winning team make, and Bayern coach Jupp Heynckes has had his share of talent and depth on the bench to choose from. Sure to be in the starting XI besides Lewandowski are Boateng, Hummels, and Kimmich in defence along with some familiar faces upfront including Muller, Robben, Ribery, and Martinez.
The team, however, will still be without their star goalkeeper Manuel Neuer, who returned to individual training with the ball last week and hopes to make it back by the semifinals if Bayern were to advance.
Attack, attack, attack!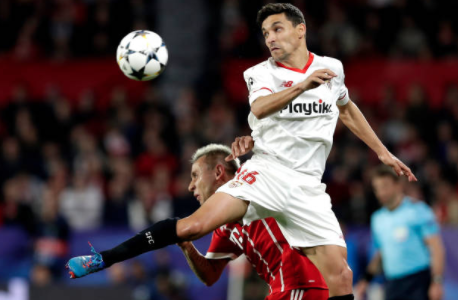 If Sevilla stands any chance of beating the Bavarians, fresh off a league securing win, there will be no time to play it safe. The Spanish side needs to score two away goals to trump their opponents, anything less, or if Bayern scores any more, would mean the end of the road for Montella and his men.
While Sevilla started off very strong in the first-leg match, surprising Bayern with a spirited start paying off in an early goal, they were not able to keep up that endurance and the momentum slowly fizzled out in the second half.
Sevilla will need to take a page out of Bayern's tactic handbook and gain possession of the ball early on and hold on to it, all the while pressing the ball forward to create chances. Coming out of the gate hard and fast is all well and good only if it can be maintained for 90 minutes.
Bayern Munich will host Sevilla in the second-leg of their Champions League quarter-final bid at the Allianz Arena in Munich on Wednesday, Apr. 11.