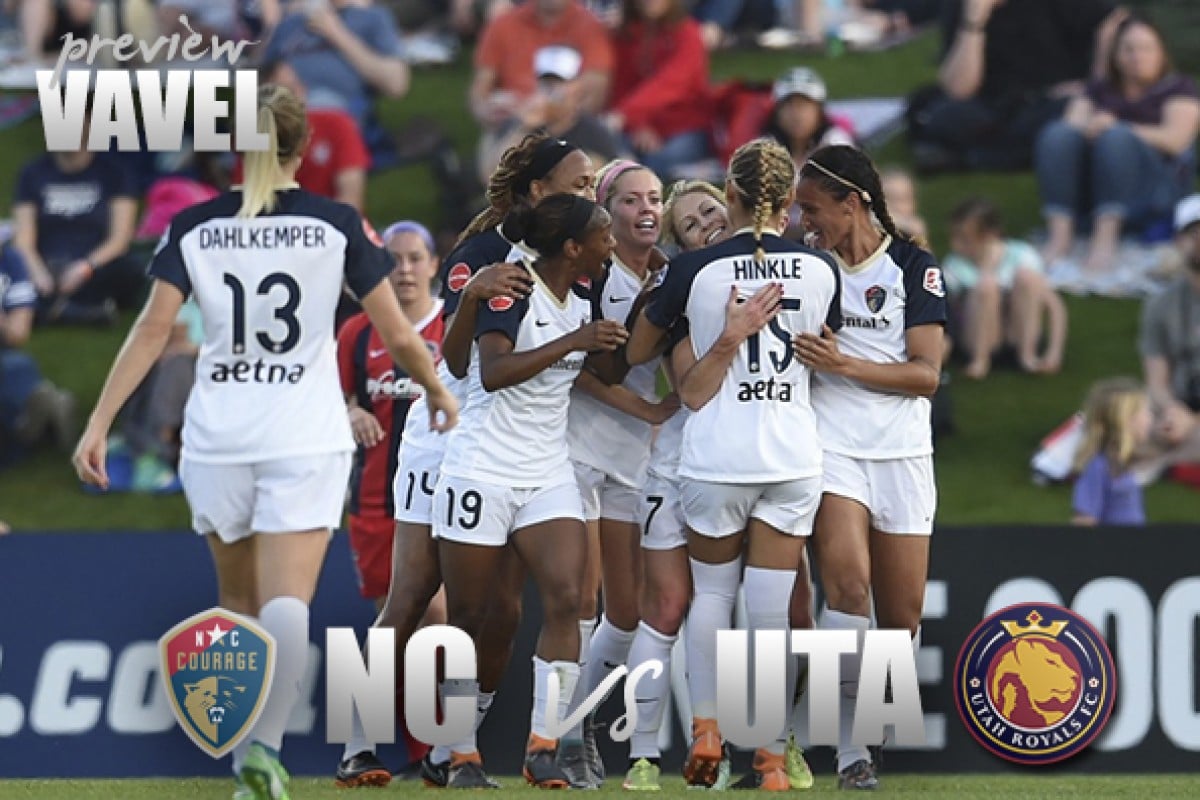 The Utah Royals will continue to search for their first win as they travel to take on the first-place North Carolina Courage in the Lifetime Game of the Week. The Courage have not lost a game this season, earning 12 points in the first four games of the season. The Royals are coming off a tough first 1-0 loss in their home opener against the Chicago Red Stars. The Courage are most recently coming off a 1-0 win against the Seattle Reign on Wednesday.
The Royals look to bounce back
The Royals through three games have earned two points with their first two matches resulting in draws, 1-1 and scoreless respectively, and their last match resulting in a 1-0 loss. Utah has also been on a scoreless streak. The league's newest team has not scored a go since the third minute of their opening match resulting in a 167-minute scoreless streak.
The Royals are not lacking with offensive power consisting of Icelandic international Gunny Jonsdottir, the goal-scorer from game one, Norwegian international Elise Thorsnes, and Canadian international Diana Matheson. Utah's attack will welcome back forward Amy Rodriguez who made her first appearance of the season and saw her first minutes since the first game of the 2017 season when she tore her ACL with FC Kansas City.
The Royals defense is what has kept them in games. With the holding midfield play of Canadian international Desiree Scott and a backline of anchored by Becky Sauerbrunn and Abby Smith's experience in net, the Royals have only given up two goals in their three games, one being a questionable penalty kick. The defense will look to stop a powerful North Carolina attack.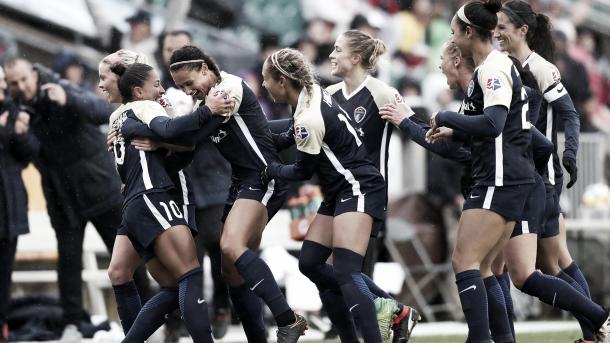 1-0 has gotten it done
The Courage have a high-powered offense with 2016 NWSL MVP and Golden Boot Winner Lynn Williams, McCall Zerboni and veteran goal-scorer Jess McDonald anchoring the attack, but three of the four matches have been won by a score of 1-0 with McDonald scoring two of three goals.
The defense with the Courage has also been just as impressive only allowing two goals in their four matches, both of which came from the Washington Spirit. North Carolina is anchored by captain and center back New Zealand international Abby Erceg and Canadian international goalkeeper Sabrina D'Angelo.
The Courage will also look to welcome the return of midfielder Sam Mewis who saw her first action of the season when she entered as a substitute in the second half against Seattle. Mewis has seen minutes in any match this year since being ruled out of USWNT January camp with a knee injury.
Coverage of the match begins at 3:30 p.m. ET on Lifetime with kickoff coming around 3:50 p.m. ET.