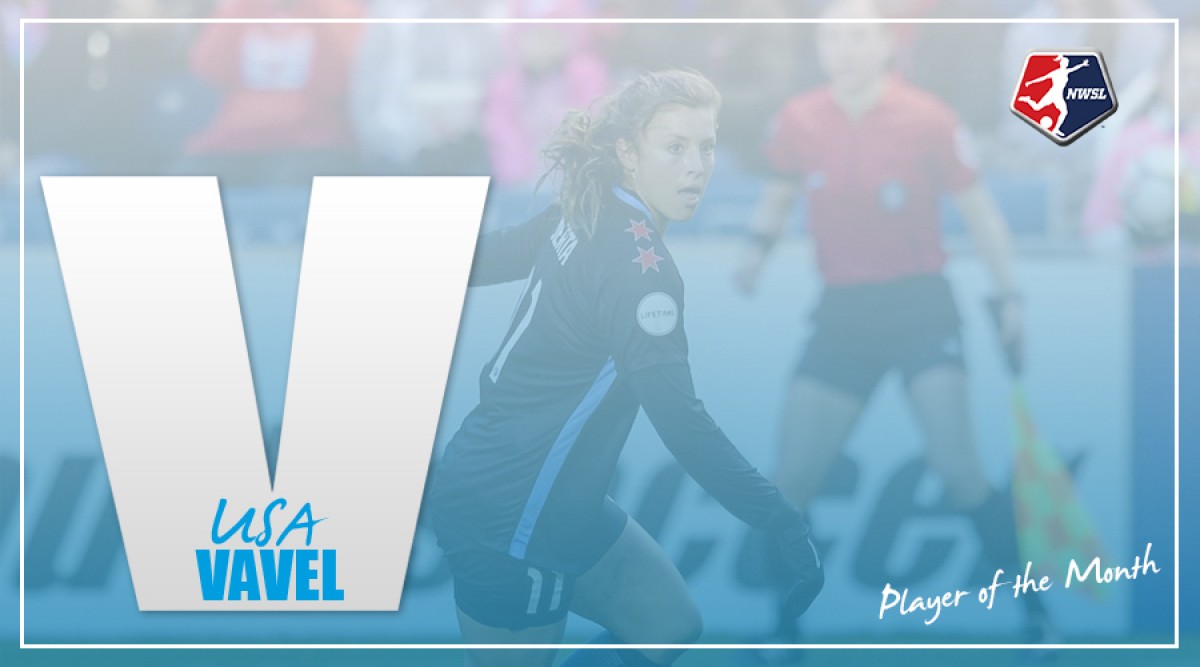 The NWSL Media Association announced Wednesday that Chicago Red Stars midfielder Sofia Huerta was named the Player of the Month for April. Huerta scored two goals in the month of April, guiding her team to a 2-0-2 record in that span. Her two goals came in week four against the Houston Dash and Sky Blue FC.
Both Goals were big and beautiful
Huerta's goal against Houston was the third for Chicago but helped keep the momentum going. In the 74th minute, midfielder Danielle Colaprico sent the perfectly weighted pass into the box to Huerta who headed it in past Dash goalkeeper Jane Campbell.
The goal a few days later against Sky Blue was the fifth fastest goal in NWSL history. Just 44 seconds into the game, Huerta sent what was intended to be a cross into the net from outside the box. The Red Stars would end up drawing with Sky Blue 1-1.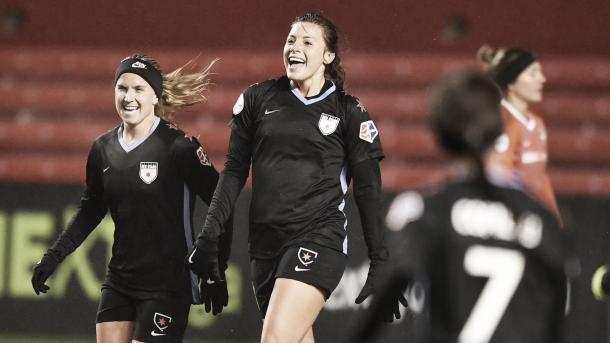 Huerta's big performances
During the month of April, Huerta had six shots on goal and created nine scoring opportunities for her team. Her six shots were fourth in the league over that time. While she didn't score or assist in week five, she played a major part in the midfield to help them earn points against the Washington Spirit.
While this isn't Huerta's first time being named Player of the Month, the last honor came for May 2015 during her rookie season when she accumulated five goals and an assist over five games, leading Chicago to a similar 3-0-2 record. Huerta has received Player of the Week honors on four separate occasion including twice in 2015, once in 2016, and during week four of the current season.
Huerta and the Red Stars travel to Cary, North Carolina to take on the Sunday May 6. Kickoff is scheduled for 3:00 p.m. ET and the match can be streamed on go90.