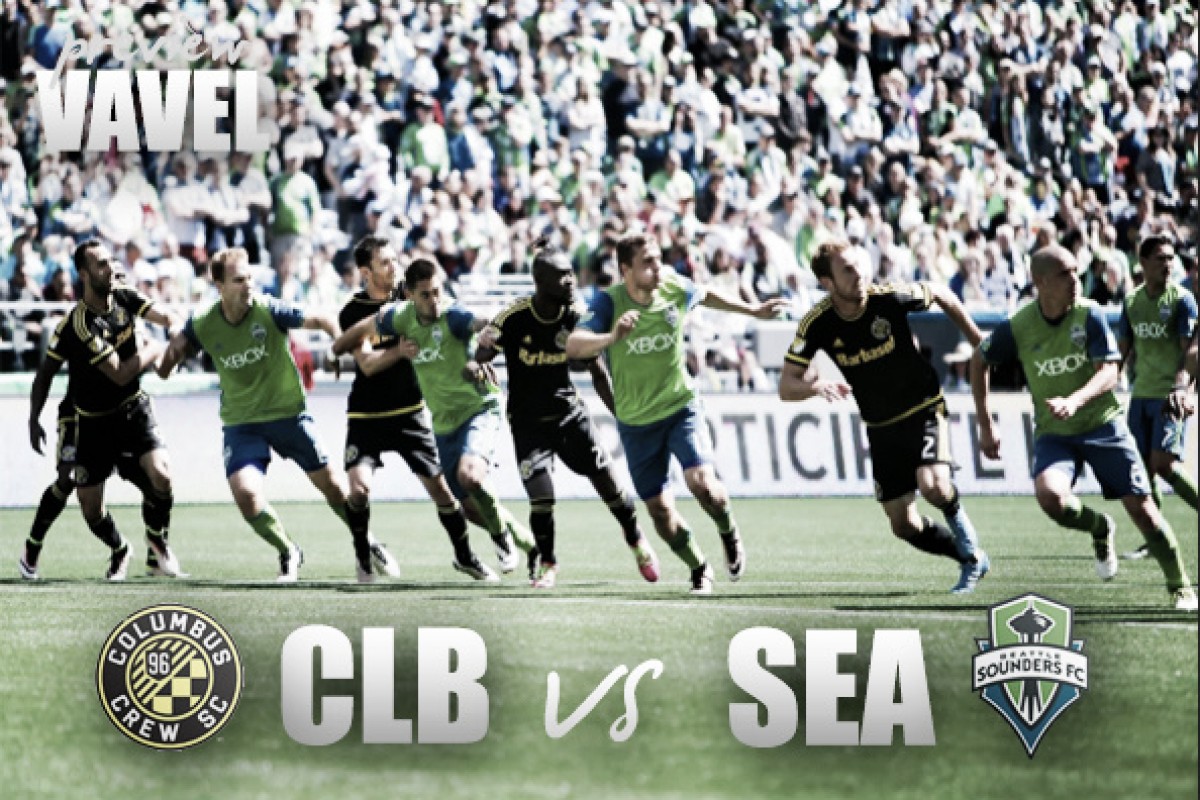 The Seattle Sounders host Columbus Crew SC for the first and only time this season. It will also be the first time Sounders defender Waylon Francis faces his old club since being selected by Seattle in the re-entry draft.
Need to know
Columbus has won three of their last four meetings with Seattle in league play, scoring multiple goals in all three wins and getting shut out in their one loss.
Crew SC has also been held scoreless in three straight road game, posting two losses and one draw (2L-1D). Being held scoreless in four straight isn't something Columbus is known for. The last time that happened was Oct. 14, 2006-May 19, 2007 for a total of 180 regular season road games being played since then.
The Sounders has scored only five goals this season, which ranks as the fewest in the league. But, it is only approximately 4.2 goals fewer than their expected goals total, which is the third largest difference in the league.
Columbus comes into this match coming off a 2-1 win against the San Jose Earthquakes, while the Sounders were left with a sour taste in their mouth after a 1-0 loss to Los Angeles FC.
Team Preview: Seattle Sounders FC
The Sounders own a 1-4-1 record. Head coach Brian Schmetzer was forced to make several lineup changes after a 3-1 win against Minnesota United FC because of injuries.
"The effort was there; if the team plays with that effort, we're going to win more games than we lose. That's without question. We just have to make sure that we collect points," said Schmetzer.
Projected Lineup: 4-2-3-1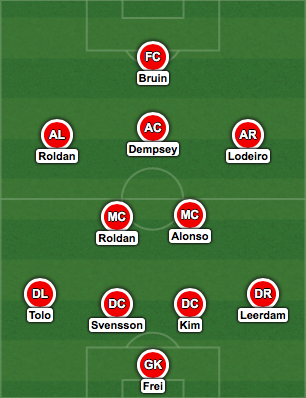 Notes: Clint Dempsey took part in 24 duels against LAFC last week, which is his most ever in a match.
Team Preview: Columbus Crew SC
As stated before, Columbus is coming off of a win, with an unlikely hero getting the game-winner.
Mike Grella, who missed almost a whole year of action after suffering a knee injury, scored his first goal since Oct. 16, 2016, when he settled a cross from Pedro Santos and finished it inside the near post.
Harrison Afful also opened up his 2018 scoring account with his rocket of a shot into the back of the net getting Columbus on the board first.
"The whole group is extremely proud of him [Grella]. I think it's a testament to him as a person and as an athlete that he's been out this long, and comes back and can make that type of impact," said head coach and sporting director Gregg Berhalter.
Projected Lineup: 4-2-3-1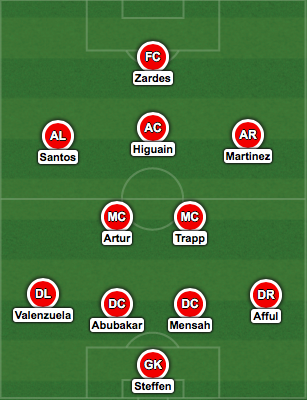 Notes: Captain Wil Trapp attempted 103 passes in their win, completing 90.3% of those. He is just the 13th player to attempt 100+ pass in a match.