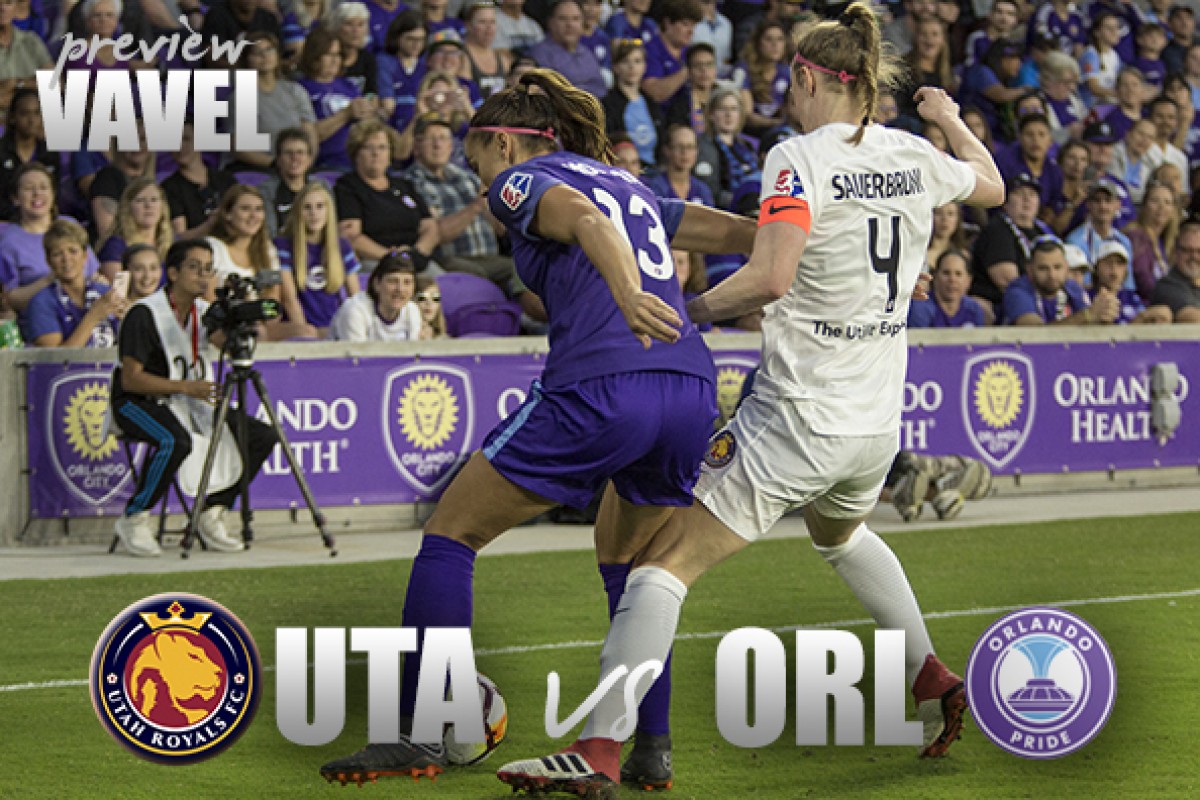 Utah Royals FC and Orlando Pride are coming off team firsts in their teams history. Last week Utah earned their first win in franchise history by beating the Washington Spirit. While the Orlando Pride beat the Chicago Red Stars for the first time ever. Wednesday's matchup will be the second time the teams will meet this season and the first trip to Rio Tinto Stadium for the Pride. Utah traveled to Orlando Stadium in the first week of the 2018 NWSL season. They would play to a 1-1 draw with goals from Gunnhidur Jonsdottir and Marta. Marta's goal would come from a controversial handball in the penalty area.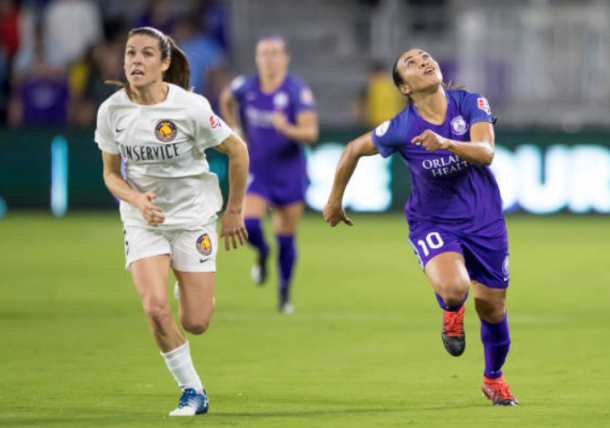 Can Utah make it two?
Utah Royals FC are looking to climb the standings after their first win of the season. They currently find themselves in the sixth spot of the standings, just one point behind the Pride. Utah is coming off a strong performance shutting out Washington with Kelley O'Hara and Diana Matheson scoring for the Royals. Forward Amy Rodriguez added an assist to O'Hara's goal. Rodriguez has a goal and an assist in her last two games as she is coming into form after recovering from an ACL injury. Katie Stengel has created quality chances for Utah as she has one goal on the season. Australian international Katrina Gorry is starting to fit in well in the midfield with Canadian internationals Matheson and Desiree Scott. On Utah's defense, Becky Sauerbrunn and Scottish international Rachel Corsie need to be sharp and hope to stifle Orlando's offense. Goalkeeper Abby Smith was not busy in the match against Washington only facing one shot on goal. Look for that to change as Smith faces Orlando's high powered offense.
Utah Royals FC injury report: OUT: Alex Arlitt (left knee strain - D45), Mandy Laddish (right hip contusion - Season ending injury), Elise Thorsnes (left hamstring strain)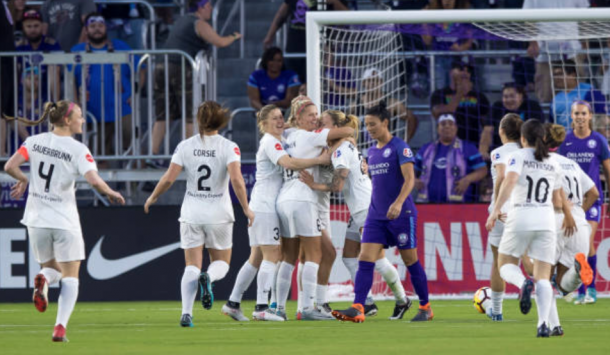 Orlando going for two in a row
The Orlando Pride are coming off a win of their own in Chicago. They look to bank another three points Wednesday night. Chioma Ubogagu scored her team leading third goal of the season and was involved in the lead up to Rachel Hill's goal. With names like Marta, Sydney Leroux and Alex Morgan, Ubogagu has added her name to this list of intimidating Orlando attackers. Look for Morgan to make her return to the lineup as she was held out last week for a left knee injury. Australian international midfielders Alanna Kennedy and Emily van Egmond have come on quickly as van Egmond earned her first assist with the squad. Utah have speedy forwards that will keep Orlando's backline on their toes. Ali Krieger and Brazilian international Monica will have to display their veteran experience to slow down Utah. Orlando goalkeeper Ashlyn Harris will have a busy night if Orlando can not minimize Utah's attack.
Orlando Pride injury report: OUT: Camila (right knee surgery - D45) QUESTIONABLE: Monica (left adductor strain)
The match will be broadcast on the go90 app and go90.com. Be sure to follow VAVEL USA's Kudzi Masarurwa for LIVE updates and commentary during the match.