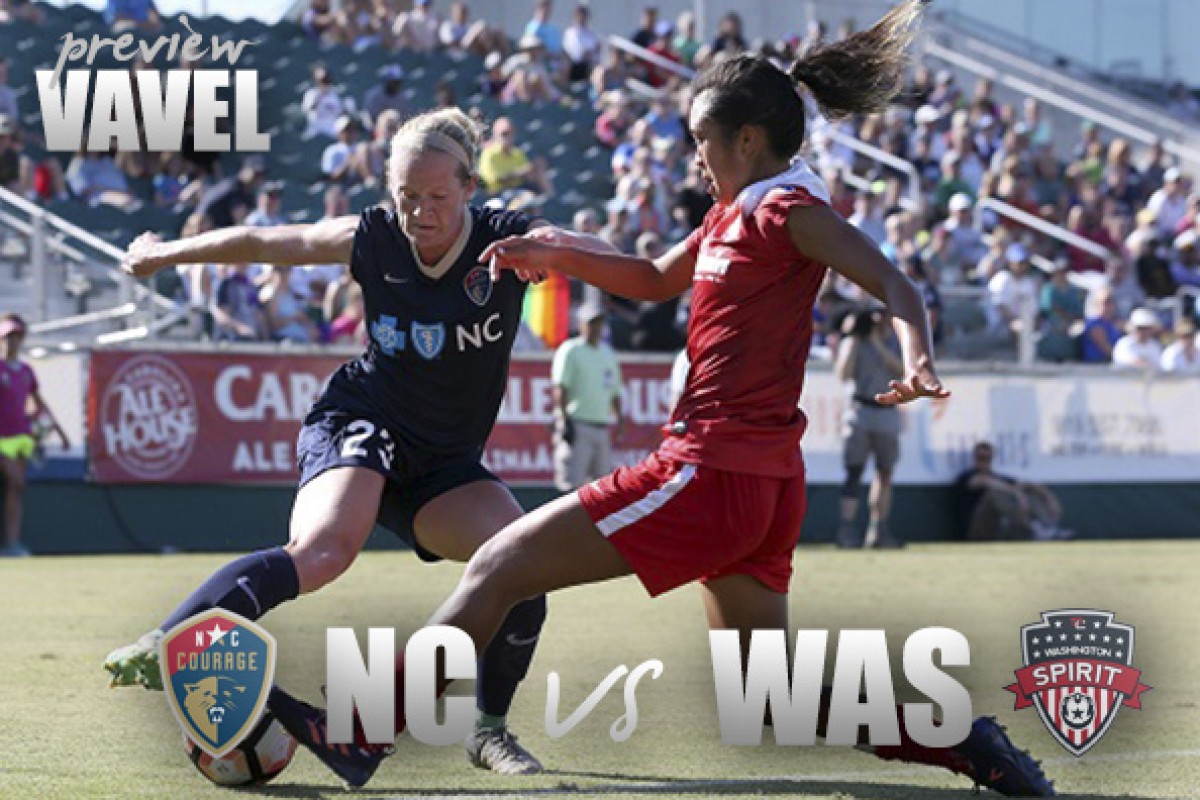 The first-place North Carolina Courage will host the Washington Spirit for their second meeting of the season. The Courage are currently seven points clear of the Seattle Reign for first place and have not lost a game this season (5-0-2, 17 points). The Spirit and their young lineup are in 8th place with five points and a 1-3-2 record.
The Spirit will look to bounce back after losing last Saturday 2-0 to the Utah Royals while the Courage will look to continue their unbeaten streak after coming back to draw with the Chicago Red Stars 1-1 in Week six.
Previous match-up was a Courage win
The two teams met for the first time this season on April 14 with Washington hosting. It was a high-scoring game with the North Carolina winning 4-2. Crystal Dunn and Lynn Williams scored a goal each and McCall Zerboni scored a brace.
The Spirit went up 1-0 early with a Mallory Pugh goal in the 3rd minute, but North Carolina scored three straight goals to make it 3-1. Francisca Ordega scored in the 58th minute, but Williams put the Courage ahead 4-2.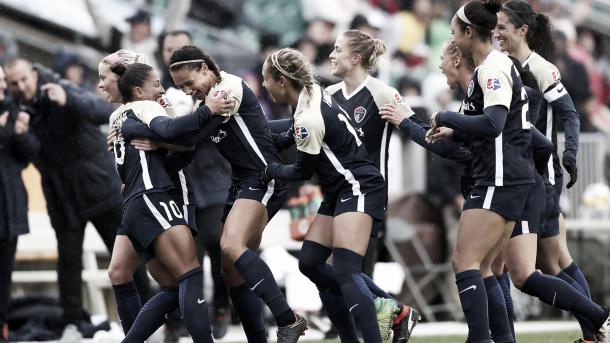 Courage dealing with injury
The injury report for the game listed pivotal midfielder Sam Mewis and their starting goalkeeper Sabrina D'Angelo as questionable. D'Angelo has allowed three goals in six games played. If D'Angelo is out, Katelyn Rowland will be the replacement. While Rowland has only played one match this season, allowing two goals, she played in 16 matches in 2017 allowing 10 goals in those games combined.
With Mewis' continued injury, the Courage midfield has been anchored by Zerboni who has three goals this season. The forwards for North Carolina have also been dynamic with Dunn adding three goals of her own, Jessica McDonald having two, and Williams and Brazilian-international Debinha both adding one.
Spirit squad full of youth
This game will mark the first time that Ashley Hatch and Taylor Smith will return to North Carolina since being traded for Dunn in the offseason. Andi Sullivan, the number one draft pick and Rebecca Quinn, who the Spirit acquired from the dispersal draft make up some of the young talent for the team. Pugh, who recently turned 20, will look to lead Washington to their second win of the season.
Aubrey Bledsoe, the goalkeeper for the Spirit, leads the NWSL in saves with 32 so far this season in six games played. Defender Estelle Johnson also leads the league in clearances with 45 but was listed as questionable with a right hamstring strain. Her absence could prove to be a challenge for stopping the high-powered offense of North Carolina.
Kickoff is scheduled for 7:00 p.m. ET at WakeMed Soccer Park in Cary, NC. The game can be streamed live on go90.com or on the go90 app which is available for iOS and Android devices.