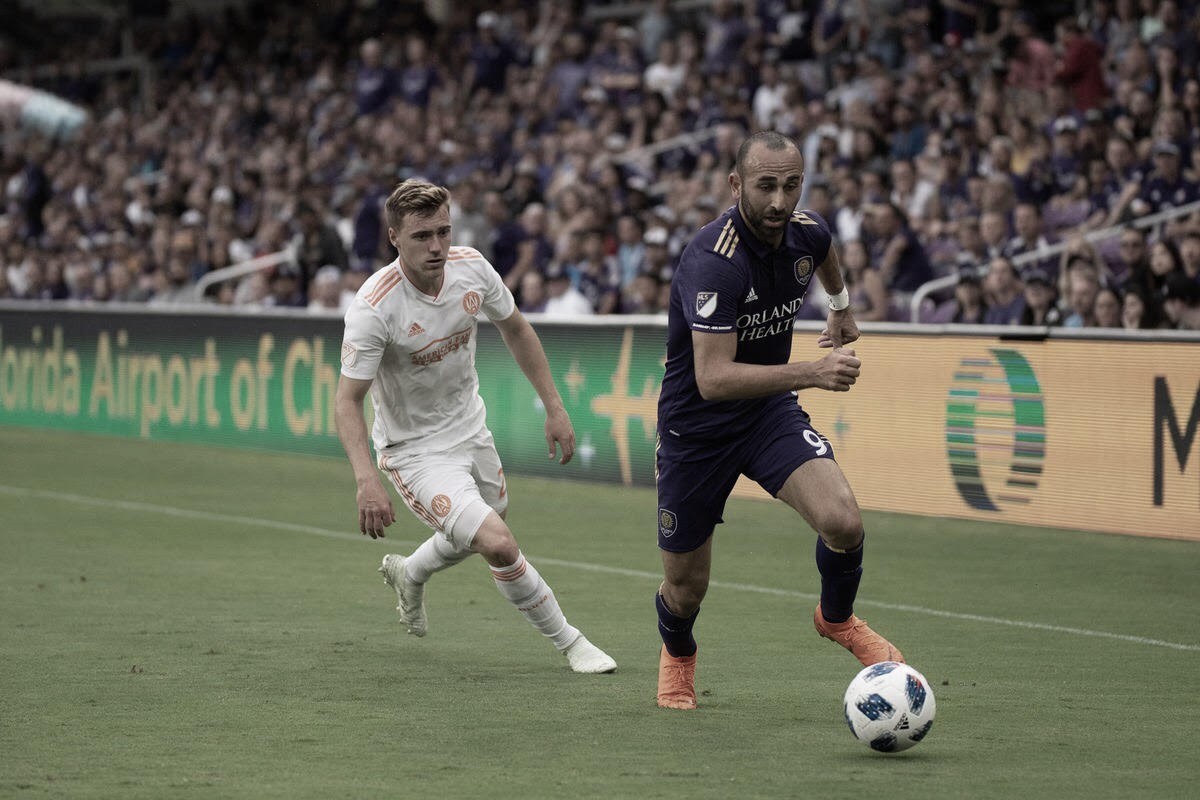 After having their six-game win streak snapped by rivals, Atlanta United, Orlando City travel to the Great White North for the first time this season to take on defending champs Toronto FC.
Meanwhile, Toronto is still suffering from injury woes and CONCACAF Champions League blues with only two wins so far this season out of their nine games played. Toronto desperately needs the home three points to get their title-defending season on track.
Team Previews:
Orlando City:
In the last three years, Orlando City has gone 2-1-0 against defending champions in the league.
In their 2015 inaugural season, Orlando City hosted the LA Galaxy after their first to five championships in 2014. Kaka and co. swept the floor with the champions winning 4-0 on the day.
The next year Orlando again hosted the defending champions as Portland came to the city beautiful. Yet again the home side made it look easy by showing a dominating 4-1 display against the Timbers.
The next year Orlando traveled to the defending champions and snatched a stalemate from the jaws of defeat as Scott Sutter headed home the equalizer in the 94th minute off a Kaka free kick.
Orlando has had a very good run against previous champions and will look to keep that streak alive.
Otherwise, the Lions have had a respectable start to the season while currently sitting fourth in the east. Dom Dwyer has been the main threat in front of goal, scoring six times in their last seven games.
Orlando will be without Jonathan Spector who is still recovering from a concussion received earlier in the season. Sutter is still listed as a day-to-day injury. The Lions will also be without Peruvian midfielder, Yoshimar Yotun, due to yellow card accumulation.
Toronto FC:
Toronto enters this match desperate for points but struggling for ways to find it. At the very start of the season, Toronto had thrown everything in the Champions League and have paid the price for it now.
More recently Toronto currently sits on two losses in a row and sit second bottom in the east, and on the overall table.
A lot of Toronto's recent issues can be directly pointed towards their injury woes. Toronto will be without defenders Nick Hagglund, Drew Moor, Justin Morrow, and Eriq Zavaleta and also without main striker Jozy Altidore as well as midfielder Nicolas Hasler.
Toronto will also lose out on what many regards as their best player in Sebastian Giovinco as he received a red card in Toronto's match last weekend.