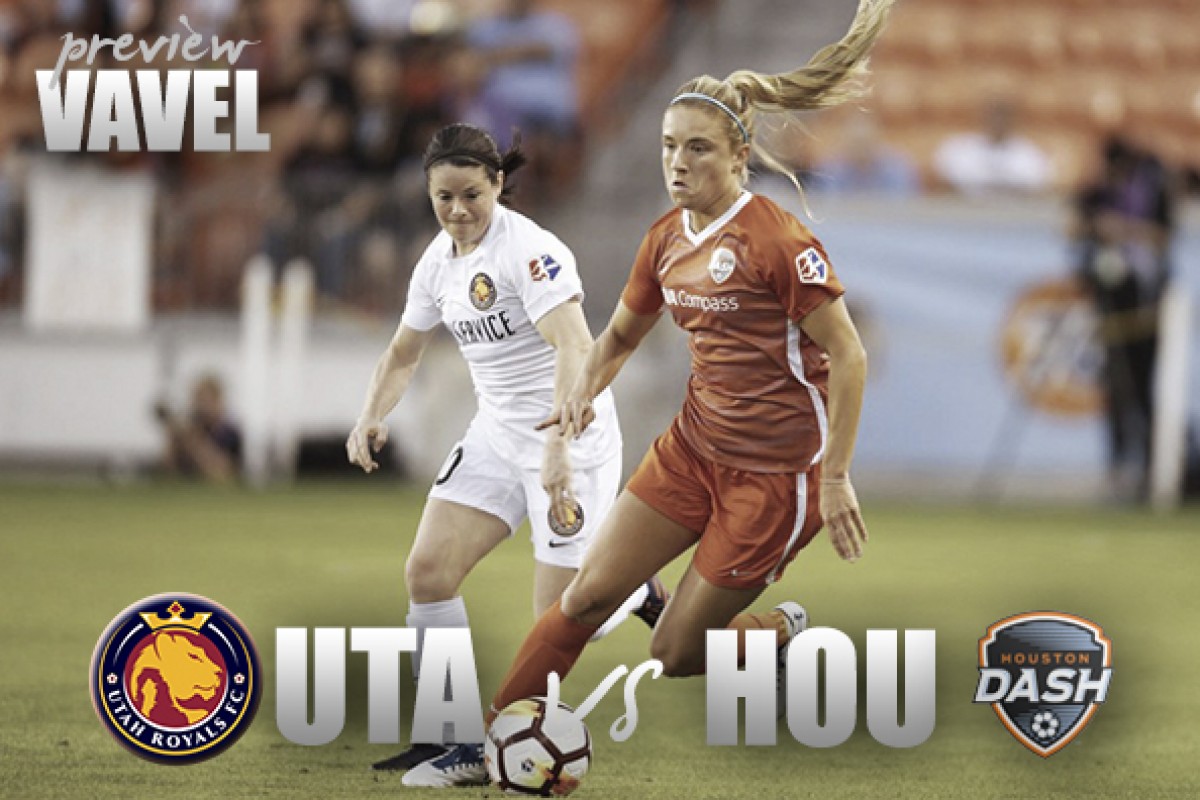 The Utah Royals are home once again to host the Houston Dash in Week 8's Lifetime NWSL Game of the Week. The Royals are coming off of a scoreless draw against the Orlando Pride while the Dash are coming off a 2-2 draw against the Chicago Red Stars. This will be the second meeting between the two teams, the last one ending in a 0-0 draw.
Royals for four at home
This match will be the fourth week in a row that the Royals host. They've been lucky enough to earn home field advantage for yet another week, and look to protect their turf. Currently sitting at sixth place on the table, the Royals will be looking for a win at home against the Dash in order to continue to climb the ranks. They currently have six different goal scorers on the team, showing diversity in the attack and proving that many different players can step up on any given day.
Despite the potential and impressive performances the Royals have put on lately, they have yet to win a second game. They only have one win on the season which came on May 5 against the Washington Spirit in a 2-0 result. It's time for Utah to start collecting those wins or else they may miss their shot at the playoffs earlier than they'd like.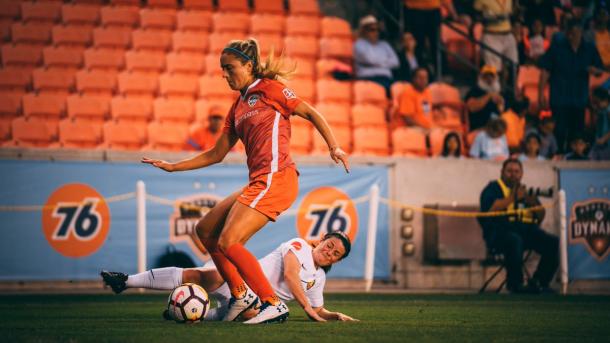 Dash continue to draw
The Houston Dash are going into this weekend with not one but two draws last week. One against the Chicago Red Stars last weekend and a 1-1 draw against the Portland Thorns only a few days before at home. The Dash look like they are slowly coming together, putting on exciting performances for fans in their last match specifically. Just like Utah, Houston's still searching for a second win. Their first one coincidentally came on May 5, theirs being a 3-2 victory over Sky Blue FC on the road. They've tied both matches since, and are eager to finally earn another win.
Rachel Daly currently leads the team in goals with two, recently moving back into her attacking position with the addition of Allysha Chapman and defensive conversion of rookie forward Kimberly Keever, who scored her first collegiate goal in her NWSL debut on opening day of the season. On the defensive side, Janine Van Wyk leads the league with clearances while Amber Brooks leads the league in interceptions. Although the backline has shifted a little since season started, these two have proven themselves as integral parts of the Dash's defensive unit.
The Utah Royals host the Houston Dash on Saturday, May 19 at Rio Tinto Stadium. The game will be broadcasted on the Lifetime channel and is scheduled to begin broadcasting at 3:30 PM ET.